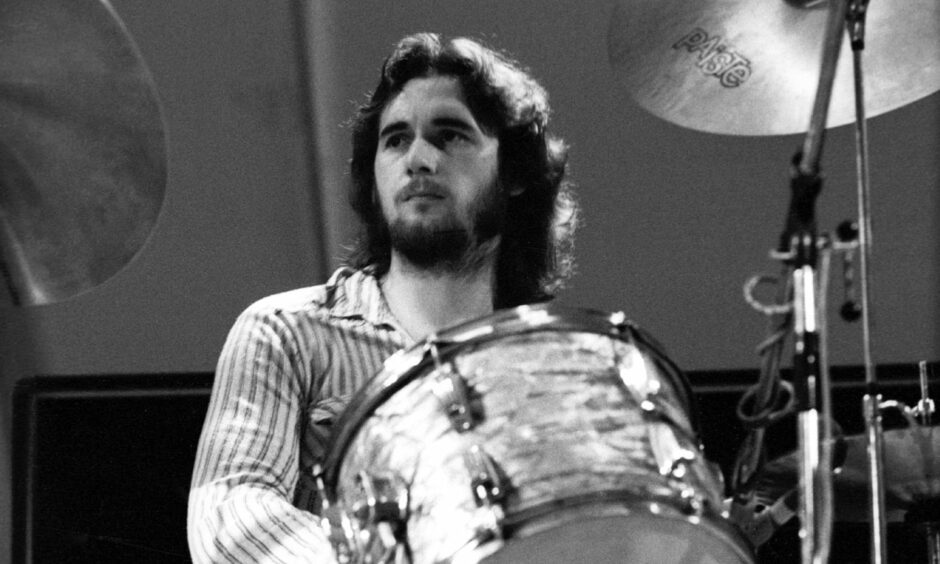 It's a modest gravestone in Dundee's Barnhill Cemetery; a tribute to a young man who left the world too soon, at just 24.
And when one examines the circumstances behind Robbie McIntosh's death, it would be easy to describe him as another drugs victim in a city where too many people's lives have been snuffed out by illegal substances.
Yet that doesn't remotely do justice to the gifts of this musician, who was one of the founder members of the Average White Band and enjoyed a stratospheric rise to fame as the group took the United States by storm.
McIntosh was involved in the recording of their early LPs Show Your Hand and AWB (The White Album) and featured on their biggest hit, Pick Up the Pieces, which was originally recorded and released as a single in 1974 and eventually topped the Stateside charts the following year.
Sadly, by then, he wasn't around to celebrate the song's success.
A shooting star who left a legacy
Fame arrived in a hurry for McIntosh and he relished the limelight.
His father, Bonar Colleano, was an acclaimed actor who worked with the likes of David Niven and Sir Laurence Olivier and was name-checked on the No 1 hit Reasons To Be Cheerful Part 3 by Ian Dury and the Blockheads in 1979.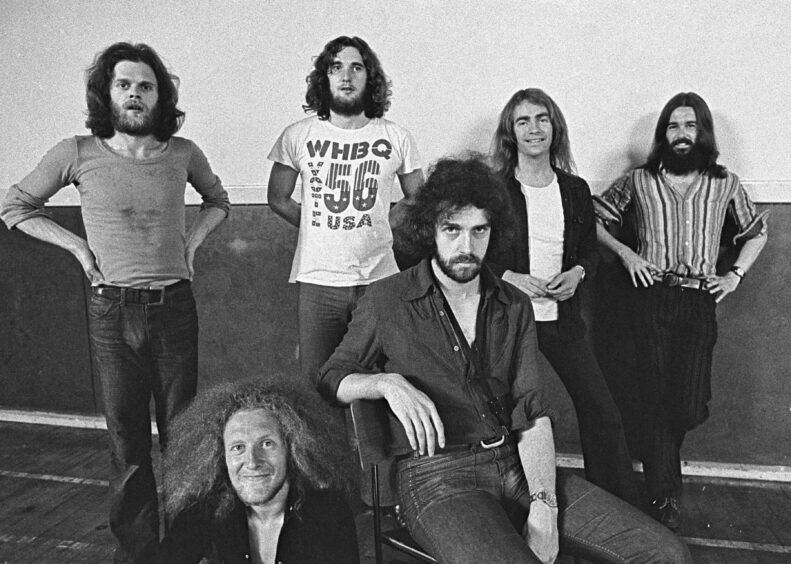 He and the other members of the band had played in Scotland in the early 1970s but moved to London separately and met up by chance at a Traffic concert.
They decided to jam together and produced such a funky groove that one of their friends, who was sitting in on the session, responded: "This is too much for the average white man."
In an instant, they had their name.
Thereafter, in the next few years, Alan Gorrie, Hamish Stuart, Roger Ball, Molly Duncan, Onnie McIntyre and McIntosh became international superstars with a soulful sound that suggested they were from Philadelphia or Detroit rather than Perth, Dundee and Glasgow.
Hamish, one of Scotland's greatest-ever vocalists, was among those who were mesmerised by McIntosh after the pair hooked up in the late 1960s.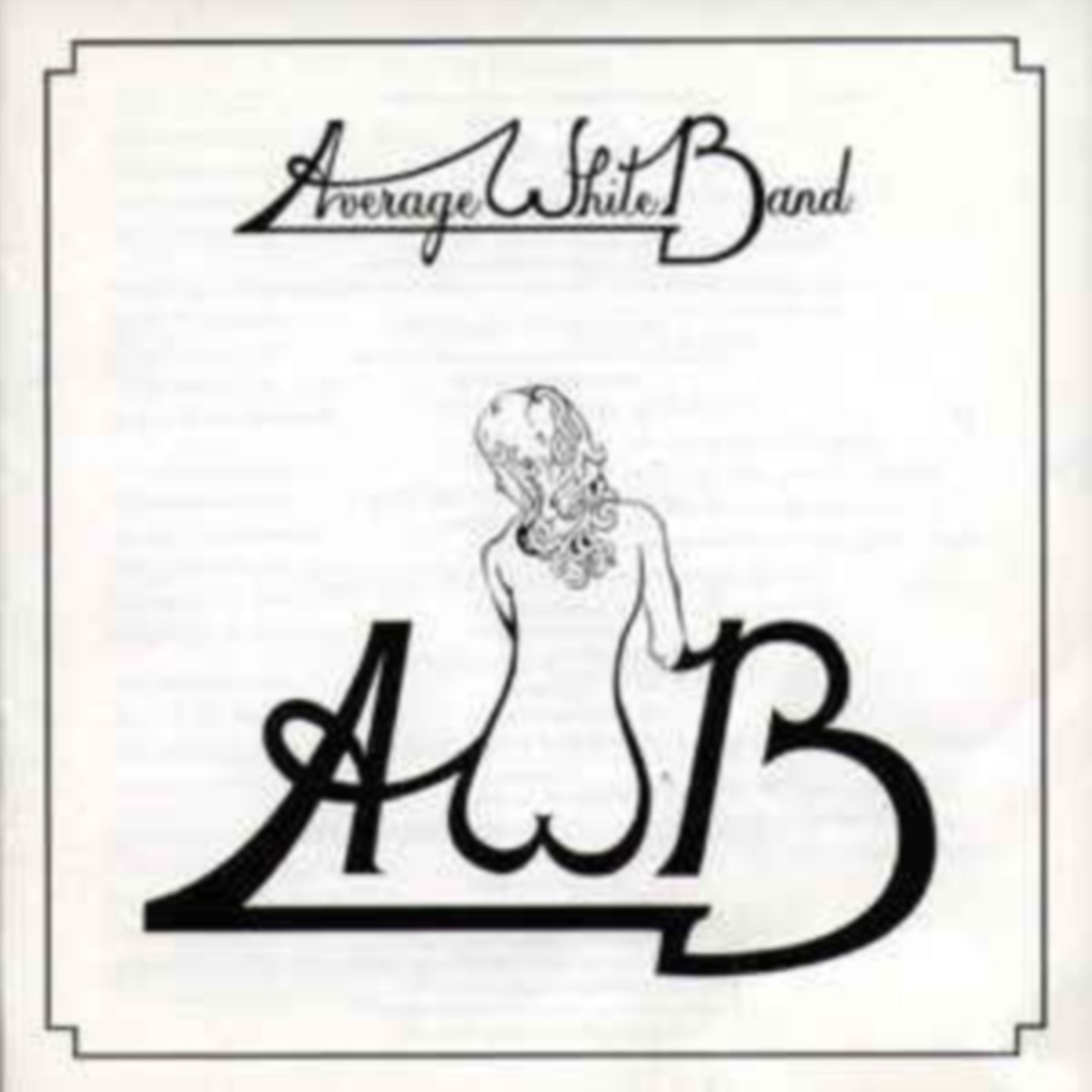 He told me: "We met for the first time when we were both 16 or 17 and he was already a seriously good player.
"But, two years down the line, after playing around Italy and France with The Senate, behind acts such as Garnet Mimms and Ben E King, I heard him play again in Glasgow and he had gotten way beyond any other young musician I had heard in Scotland – plus he was bright and funny and he was already turning into the larger-than-life character he'd become.
His death was a tragedy and it was something that was hard for all of us in the band and all his other friends to come to terms with."

Hamish Stuart
"I hoped at that stage that we would work together someday and, around 1970, he came back from Europe and was playing with Brian Auger when our paths crossed again.
"By early '72, he had left Brian and hooked up with the rest of the guys who would eventually become AWB.
"I was asked to join the group and Robbie was the key to that and it sounded as if we were all heading in the same musical direction.
"My voice wasn't in the best of shape and confidence in my writing wasn't good at that time, but Robbie encouraged me a lot and we became friends as well as bandmates.
"We had so much fun back then and there are a million funny tales to tell."
Living hard will take its toll, though, and there was always a sense with McIntosh that he was never interested in overstaying his welcome.
Yet there was still a numbing shock in the music world when it was confirmed that he had died of an accidental heroin overdose at a party following a concert at the Troubadour in Los Angeles in September 1974.
According to a contemporary report in Time magazine, he and Gorrie took what they thought was cocaine but was, in fact, heroin.
Gorrie was saved by the intervention of fellow party-goer Cher, who took him home and kept him conscious long enough to prevent him from falling into a coma.
But the tragedy meant that AWB had lost one of their brightest talents.
And, even now, nearly 50 years after his passing, it's obvious that the singer-songwriter and bassist, who has worked with the likes of Paul McCartney, Aretha Franklin and Chaka Khan, still misses his confrere.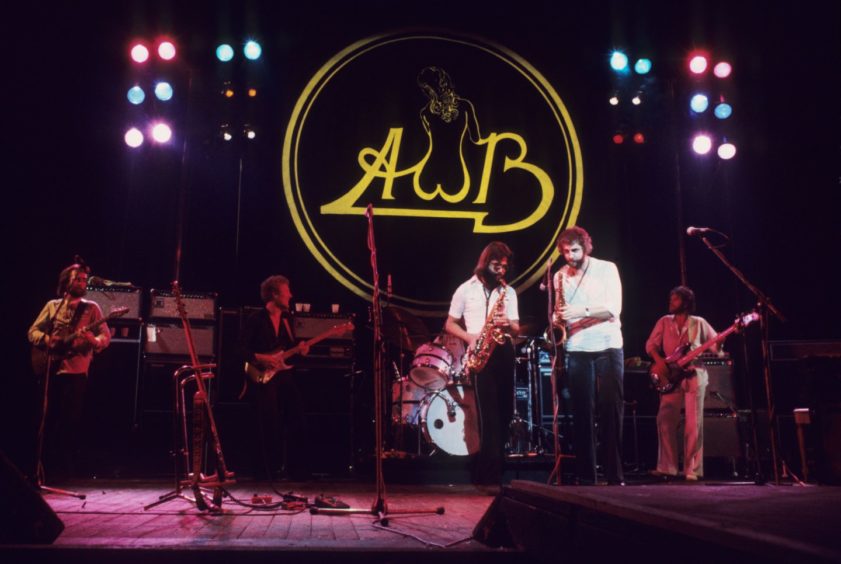 He recalled: "Everybody loved Robbie.
"I know that he loved to play the 'good time Charlie' and stated at least once that he didn't think he would make it past 30, but we thought that he would be there forever.
"His death was a tragedy and it was something that was hard for all of us in the band and all his other friends to come to terms with.
"The last week we played together, we were on top of the world.
"The album and the show reviews were great and we were being treated as the 'Toast of Tinseltown' with a sold-out, star-studded audience every night.
"We were all peaking on the playing front with Robbie leading the charge.
"He played out of his skin that week and had so much still to say, but at least with the success of that first Atlantic album, he was noticed throughout the musical community and is well remembered amongst his fellow drummers.
"He is one of the truly great musicians that Scotland has ever produced."
'It's good that he hasn't been forgotten'
Within a few months, Pick Up The Pieces had rocketed into American hearts (and souls), but even as they celebrated, Hamish admitted to mixed feelings.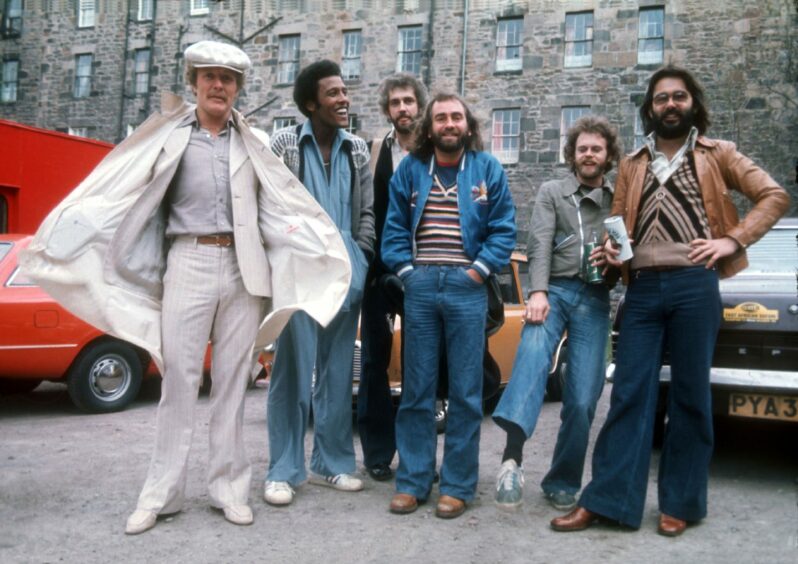 He said: "I remember the day when we got the news that the single and album were both number 1 on the Billboard Chart.
"We were stationed in a mansion called MACH 2, by the water in Long Island, which belonged to Ahmet Ertegun, the head of Atlantic Records.
"We all lived there and had a room set up with all our gear where we wrote the bulk of Cut The Cake.
"It was a weird moment to celebrate this success, considering that Robbie had died only five months previously. So it was a slightly hollow feeling.
"After all, I love and will always miss the big guy.
"But it will be terrific if a new generation get to recognise his talent."