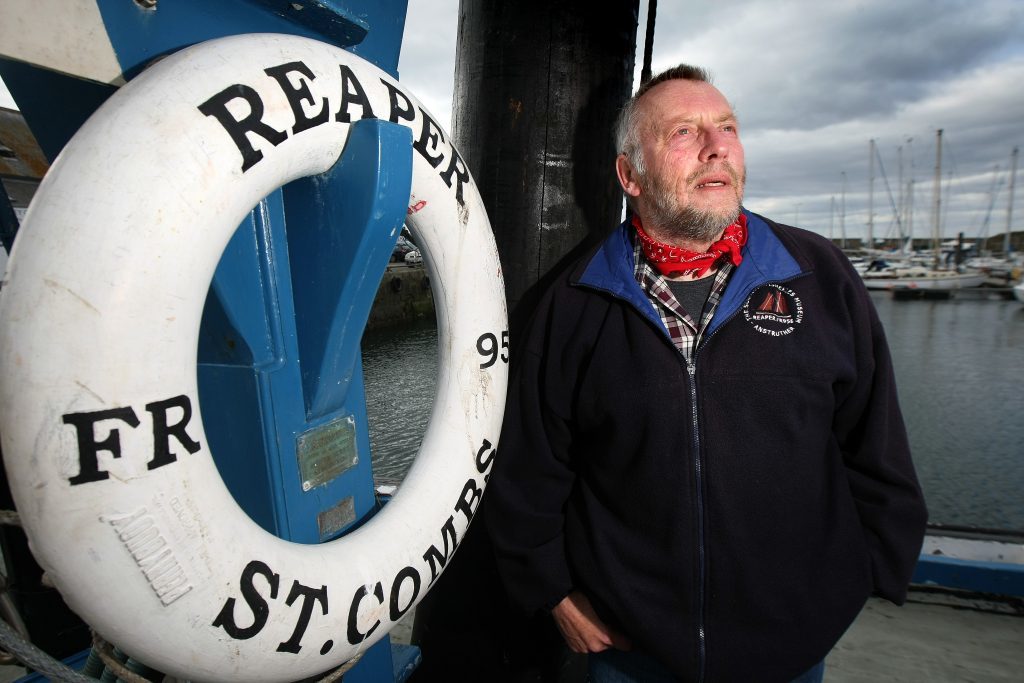 In his natty red neckerchief and blue jacket, Bernie McConnell looks every inch the jolly Jack Tar as he stows away mooring ropes on the deck of Reaper.
Growing up in Port Seton on the southern shore of the Firth of Forth, he was always "mucking around" in rock pools and the harbour so it's no surprise that he went on to study marine biology and develop a lifelong interest in fishing boats.
During the week the 62 year old is deputy director of the sea mammal research unit at the University of St Andrews but any spare time he gets is dedicated to volunteering with Reaper, Courier Country's most famous boat, berthed in Anstruther close to the Scottish Fisheries Museum.
Now a floating museum and educational outreach centre, Reaper is a Fifie Herring drifter built at the turn of the last century and launched in 1901.
One of the few herring drifters to have remained in a seagoing condition, Reaper underwent an extensive refit in 2004 and is part of the core collection of the national historic ships fleet. Every winter, the Museum Boat Club volunteers, who take sole responsibility for the maintenance and operation of the boat, lovingly overhaul her inside and out, ready for her next season.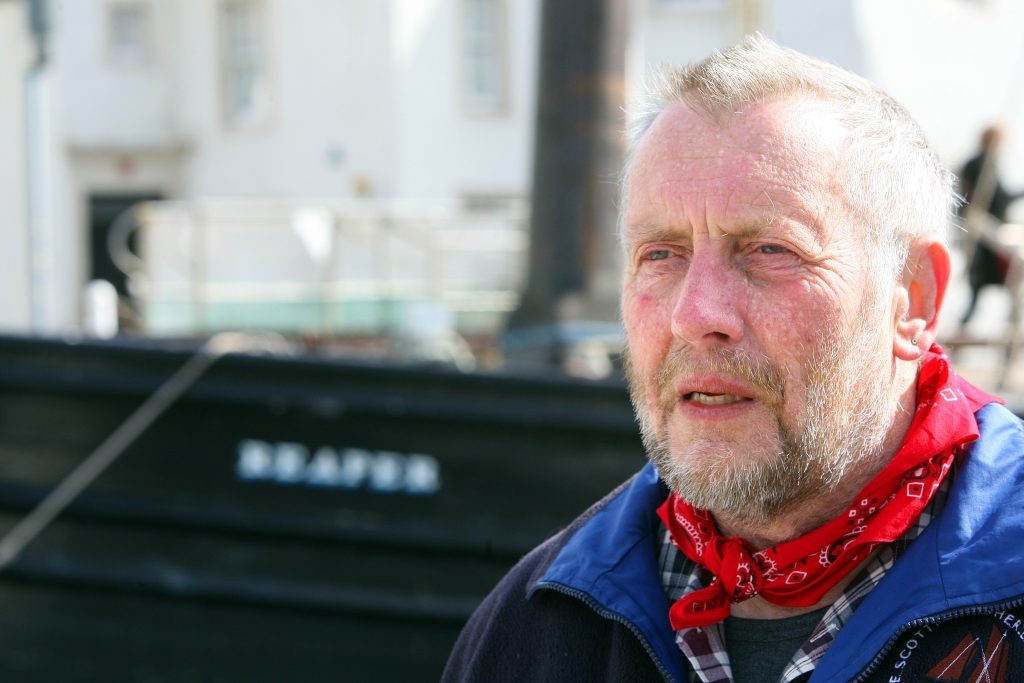 No wonder then that boat lover Bernie was caught hook, line and sinker 18 years ago by the thought of working with such a beautiful and iconic piece of history.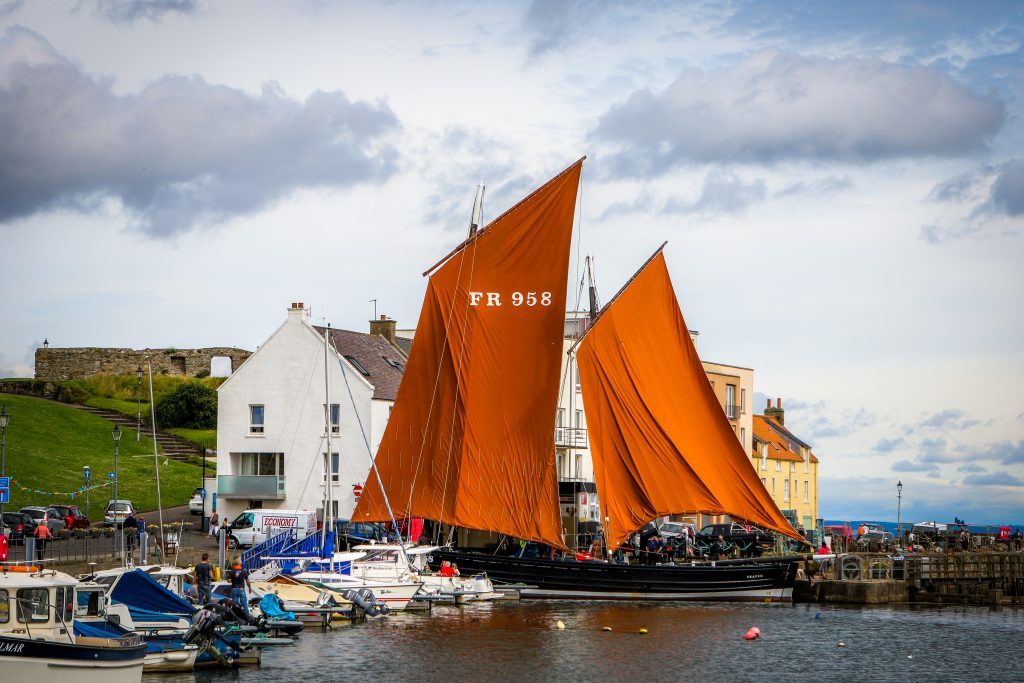 But now Reaper needs her dedicated volunteers more than ever. Last summer when the boat was moored in Johnshaven harbour for a fishing festival, a sudden gust of wind on her big red foresail led to mooring tackles snapping and the boat fell over on to her port side damaging her hull.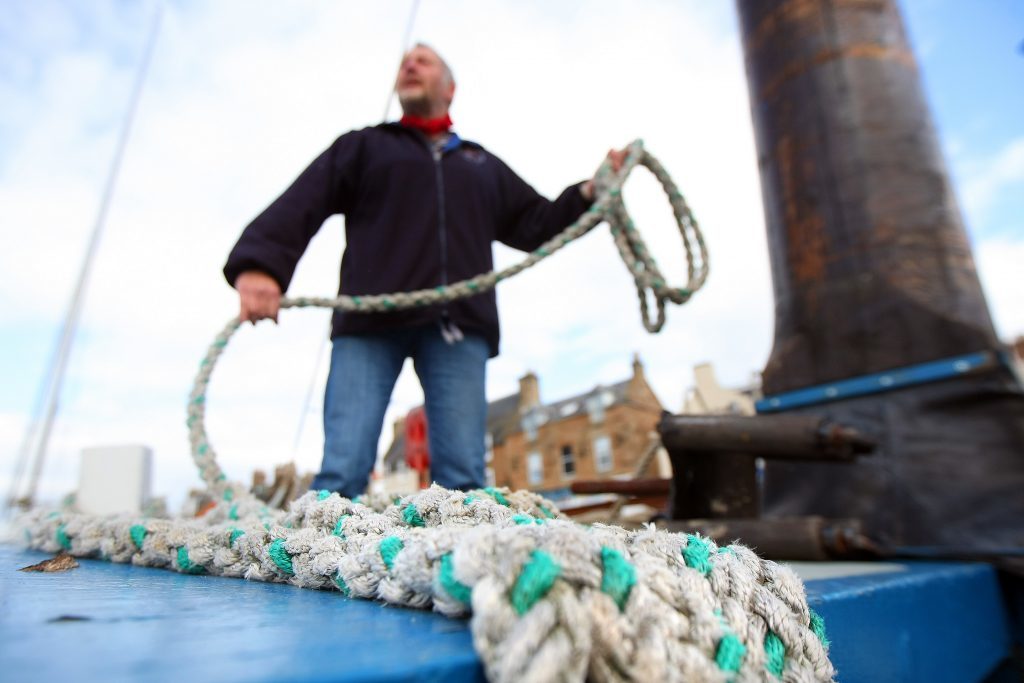 Before being righted, the rising tide led to Reaper taking in water, and it was 48 hours before she was pumped out and back on an even keel.
Bernie, vice chairman of the club volunteers, reports that although the healing process is going well it will take time to restore her to her former glory.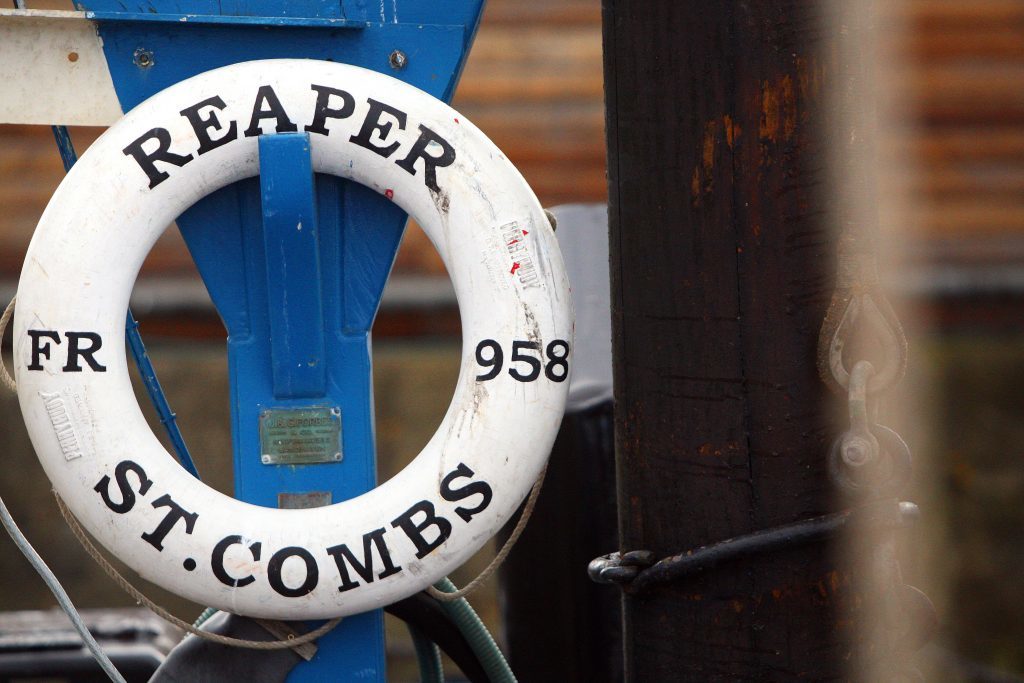 "She is an old boat and it will take a lot of work to get her back into proper shape," he sighs. We're planning a major refit which will take the boat out of commission for up to a year so although the accident was dreadful for all involved, repairs and refit will keep us busy."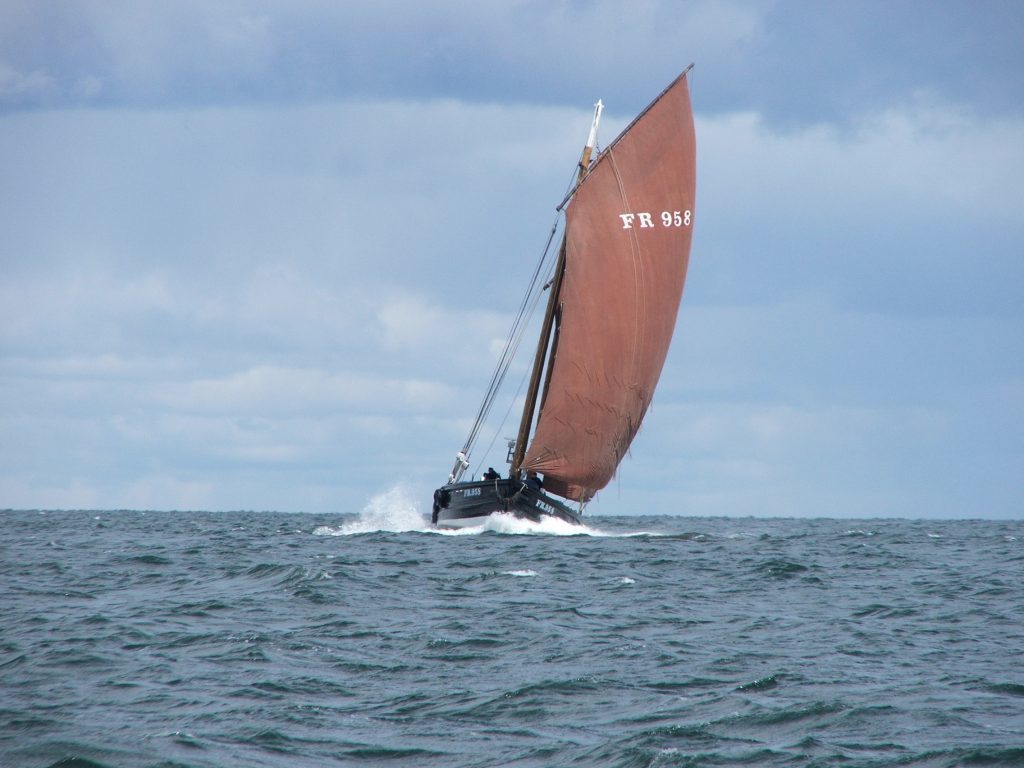 Originally built for speed, when Reaper is in full working order, she can reach 10 knots an hour (around 11 miles), aided by more than 3000 square feet of canvas sail.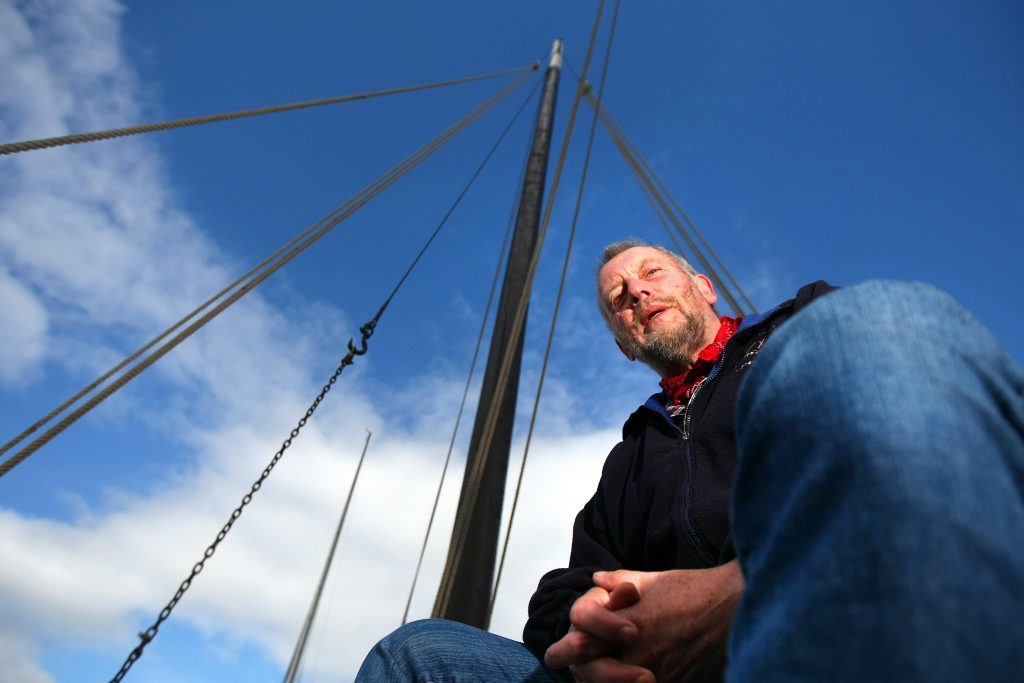 "She's the Cutty Sark of the fishing world," smiles Bernie. "She would have been used mainly at night when herring came to the surface to feed; when she came in at dawn, the fish would be sold at the nearest market later that day," he explains.
He helps out whenever he can with Reaper, working with the rest of the crew to keep the boat seaworthy so that future generations can learn about an important era in Scottish maritime history.
When he first came aboard in 1999, he simply helped with painting and maintenance but as time went on and he learned the ropes, he became an engineer, earning himself the nickname 'Macphail', after the sullen character on Para Handy's Vital Spark.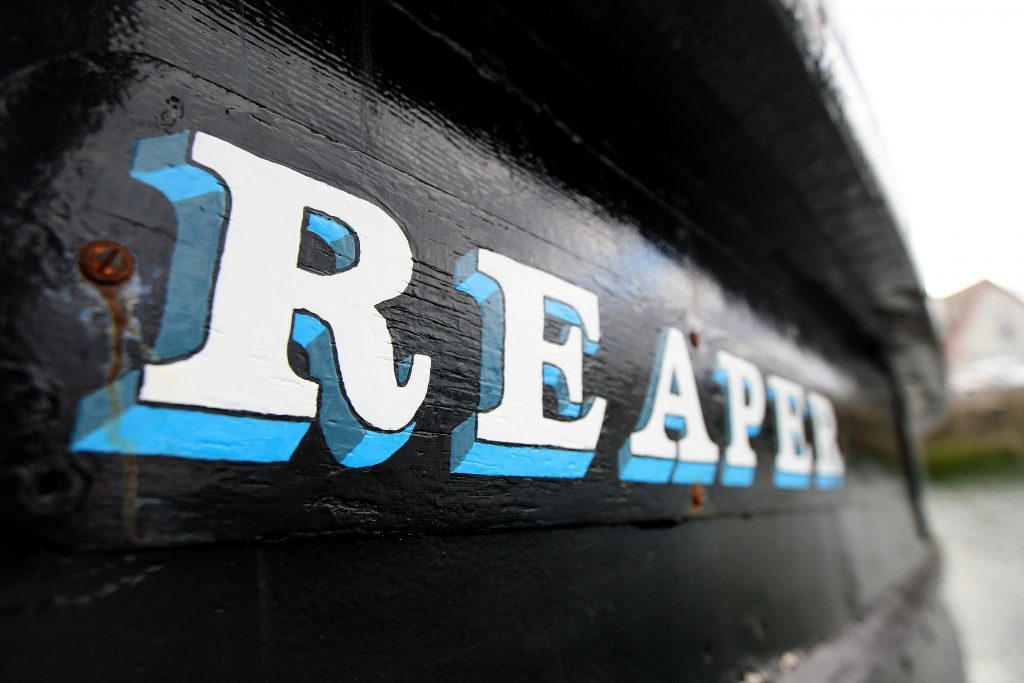 Sharing sailing and woodworking skills and traditions that may otherwise be lost is one of the main attractions for Bernie. "Nothing beats seeing the excitement on youngsters' faces when they come aboard for the first time and see her huge sails and two massive masts," he smiles.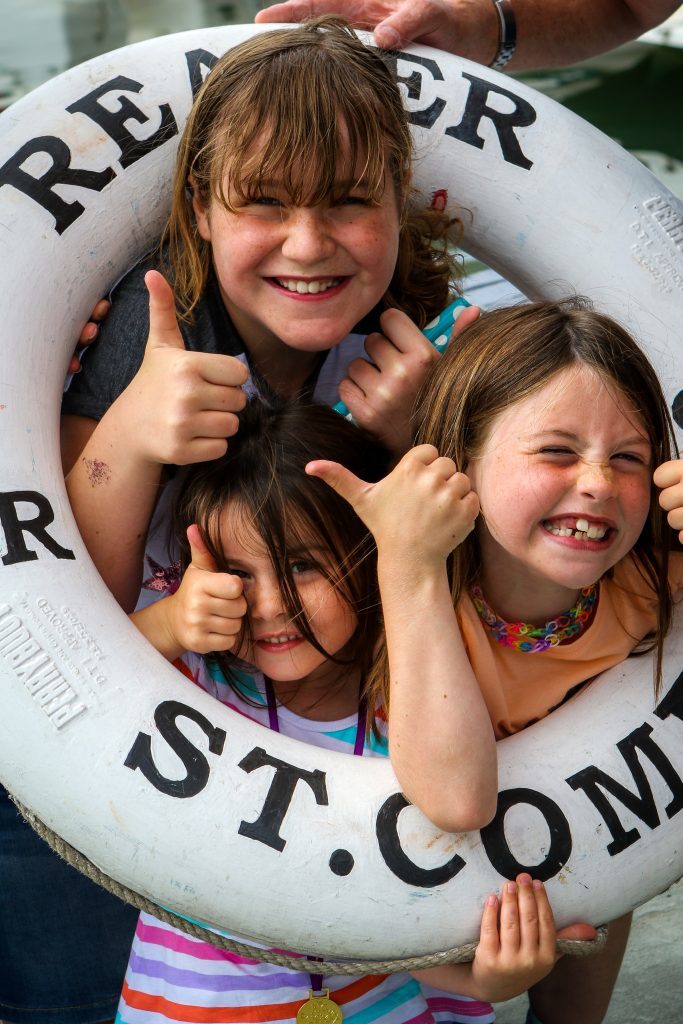 As the balmy days of summer approach, it's hard for the crew to see Reaper laid up at Anstruther – normally at this time of year, she would be preparing to take to sea to visit ports as far apart as Scarborough, Stornoway and Lerwick, to welcome school trips and people of all ages on board.
Skippered on her trips by Ian Murray, the crew joke that the real boss is 92-year-old Coull Deas, who was awarded the MBE for his commitment to Reaper for the past 30 years.
Bernie admits he hasn't been able to travel with Reaper as much as he'd like but is optimistic that will change after the refit. "One thing's for sure though," he says, "she's always welcomed wherever she goes, as are the skipper and crew."
www.scotfishmuseum.org