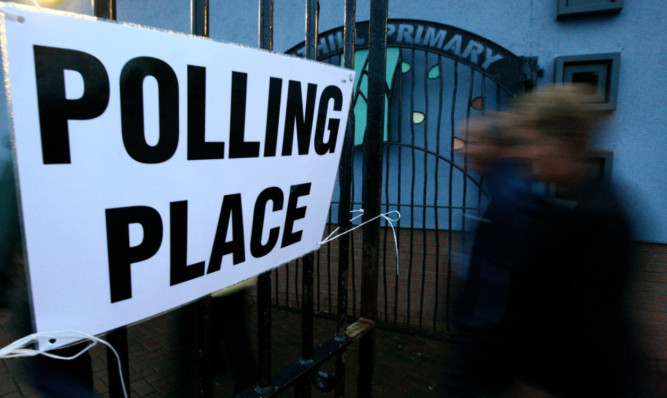 The race for Holyrood is to step up a gear with just two weeks of campaigning left until voters go to the polls.
First Minister and SNP leader Nicola Sturgeon will launch her party's manifesto for the elections, which will include a commitment for NHS spending to rise by £500 million more than inflation over the next five years.
Ms Sturgeon will hail the policy package as the "most ambitious programme for government" that the SNP has ever published.
Polls show the SNP is on track to win a second majority term in government at Holyrood, with Labour fighting with the Conservatives for second place. Meanwhile, the Greens could win more MSPs than the Liberal Democrats, if some of the surveys are correct.
But Lib Dem leader Willie Rennie, who will be campaigning in Edinburgh, said the SNP had had nine years in office as he argued that "Scotland can't wait on them any longer".
Mr Rennie said: "Scotland has been waiting almost a decade for the SNP to make the transformational change in our public services that would make them the best in the world again.
"Some children have already been waiting a year for mental health treatment. They cannot wait on the SNP to deliver the step change that's so desperately needed. We also can't wait on them to meet our climate change targets, which have been missed for the last four years."
Scottish Conservative leader Ruth Davidson will challenge the SNP to focus on delivering full employment for Scotland, rather than on the constitution.
Ms Davidson, who will be visiting a major employer in Glasgow, will also highlight how her party would help business, with a freeze in the rates companies pay and a 10,000 increase in the number of apprenticeships.
Scottish Labour leader Kezia Dugdale will promise a "new settlement for Scotland's rural and island communities", as she begins a campaign tour that will take her from Dumfriesshire in the South of Scotland to Stornoway in the Western Isles.
Ahead of a visit to Dumfries she announced plans to devolve more powers to rural and island communities.
Ms Dugdale said: "I can make two pledges to Scotland's rural communities. First, with the powers of the Scottish Parliament we will move power as close to people as possible. We will devolve more powers to local communities from Holyrood in order to give them even more control over local development. This will include the surplus from the Crown Estate that will soon come under Holyrood's control.
"Second, our anti-austerity pledge means that we can commit to protect the local services that people rely on. Local authorities in rural areas have taken a big hit in recent years and that has meant important services have been lost, schools have struggled to recruit new teachers and our hospitals have seen services cut back. Labour will put this right.
"Under the SNP too much power has been centralised in Edinburgh with local democracy undermined and cuts meaning that vital local services have been lost."
While Ms Dugdale will be campaigning in the south of Scotland, Ukip leader Nigel Farage will be speaking to voters in the Highlands, as he campaigns in Inverness with David Coburn MEP, Ukip's lead candidate for the region.
Elsewhere Scottish Green co-convener Patrick Harvie will be serving customers in Social Bite in Edinburgh, the sandwich shop visited by actor George Clooney which donates 100% of its profits to charities.