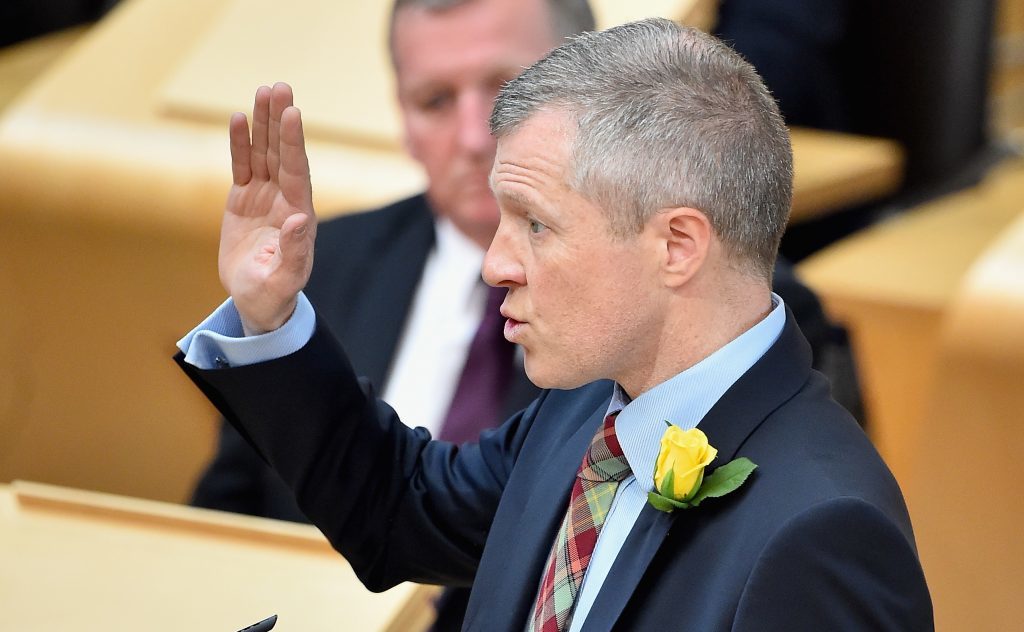 Willie Rennie has thrown his hat in the ring for the First Minister job.
The leader of the Scottish Liberal Democrats, which is now Holyrood's smallest party, is believed to be the only MSP challenging Nicola Sturgeon for the role at this afternoon's election.
It is certain the SNP leader will win the contest after her party won 63 seats, compared with the Conservatives 31, Labour 24, the Greens six and Liberal Democrats five in the Holyrood election.
But Mr Rennie, the North East Fife MSP, wants to take advantage of the five-minute speech candidates get to set out the Lib Dem's priorities for the Parliament, which includes more investment in early years education and mental health.
A Lib Dem spokesman said it is not unusual for opposition leaders to put their name forward.
Ms Sturgeon is likely to face her inaugural First Minister's Questions in this session of Parliament on June 2.
The official opening ceremony of the fifth session of the Parliament will see the Queen address MSPs.