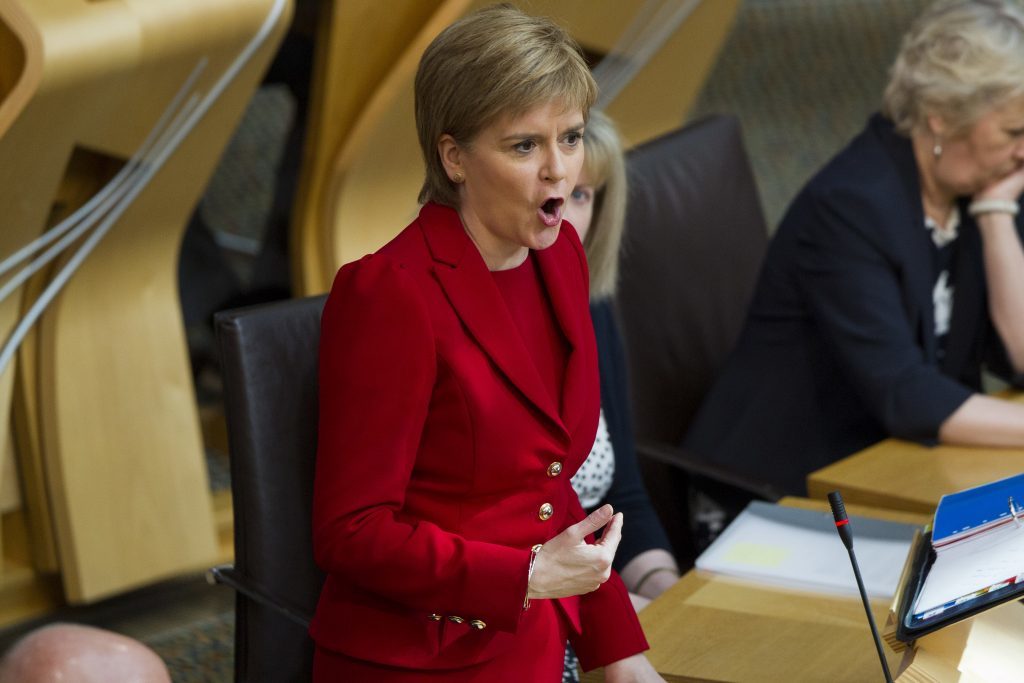 Nicola Sturgeon has urged Scots to turn out in big numbers to keep the UK in the EU if England votes to Leave.
The First Minister, who has previously argued for a "double majority" to be included in the vote so all four nations of the UK must back withdrawal before exit is possible, said the result is "in the balance".
Polls are extremely close for the June 23 vote and senior figures in the Remain camp think Scotland and London could prove crucial counterweights to the south east and north west of England.
Ms Sturgeon said: "Scotland's voice could help to make the difference in this contest, especially if the result is as close as some polls suggest.
"While I take nothing for granted, I believe Scotland will vote strongly to stay part of Europe – and that Scottish voters could increase the margin of victory for Remain.
"Let me be clear – I want to see a majority Remain vote in England, Wales and Northern Ireland too. But given the potential strength of the pro-Europe sentiment in Scotland, I want to maximise the 'in' vote here."
The SNP leader also rowed back further from the suggestion of a second independence referendum if there is a Leave vote.
She added: "I support an independent Scotland, but I also support Scotland being in the EU whether as an independent country or as part of the UK."