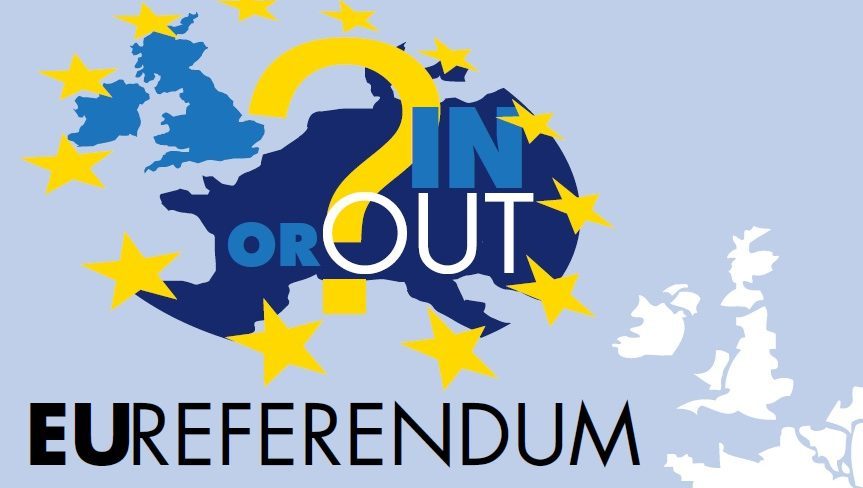 Panic is consuming the Remain campaign as the prospect of the UK quitting the EU looks increasingly likely.
A new opinion poll put Leave seven points ahead amongst those likely to vote, with 47% backing Brexit, 40% in favour of staying In and 13% undecided.
In an extraordinary turn of events which followed:
A planned Scottish visit by Prime Minister David Cameron is in doubt as alarm bells rang round Downing Street.
Nicola Sturgeon unleashed her own version of "project fear" by warning a Leave vote would see Scotland "left vulnerable to the most right-wing Tory Government in modern history".
Remain campaigners turned on each other over tactics.
A cross party rally in Edinburgh, which has no Conservative speakers, was announced.
It is understood Conservative leader Mr Cameron had been poised to make a trip north on Thursday but sources at Westminster said he has "bottled it or been told to stay away". Downing Street would not rule out the possibility of him coming north before the June 23 vote.
If he were to arrive on Thursday, he would compete with a The European Movement in Scotland event. Former Deputy Prime Minister Nick Clegg, Scottish Labour leader Kezia Dugdale, SNP Europe spokesman Stephen Gethins, and Scottish Liberal Democrat leader Willie Rennie will make "an unrelentingly positive vision of Britain and Scotland's place in the EU".
In contrast, Ms Sturgeon highlighted the preceived political risks of Leave.
The First Minister claimed those on the right would take control of the Conservatives and "it would leave Scotland at their mercy".
She said: "And if we leave Europe, they will take it as a green light to scrap workers' rights and employment protection, slash public spending as part of their ideologically driven austerity obsession – and would target Scotland for extra cuts."
Meanwhile, the Remain camp was tearing itself apart over the "blind panic" within the campaign. One insider said: "Up close this is terrifying."
Tom Harris, director of Vote Leave Scoltand, said: "Obviously Scotland is not being regarded as a sure fire Remain area anymore, otherwise they wouldn't be getting so nervous.
"I am disappointed Nicola Sturgeon thinks project fear mark three is the answer to the Remain camp's problems. So much for her positive campaign.
"I also want to express my disappointment David Cameron is not coming to Scotland. That would have been very helpful."