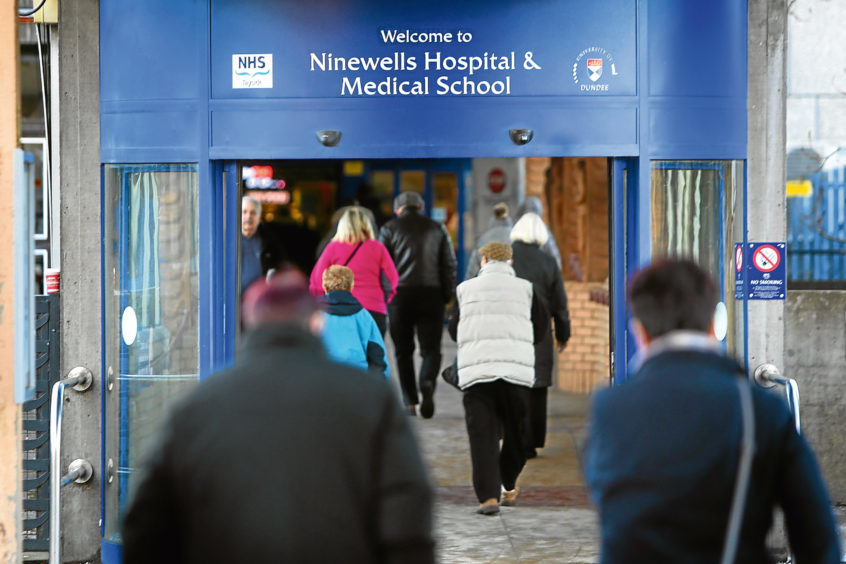 NHS Tayside is encouraging its management to give EU workers time off to "deal with the bureaucratic elements of Brexit."

Guidance to both bosses and staff from the continent, seen by The Courier, provides a comprehensive list of options for those who wish to stay and work in the health service.
Almost 62,000 EU nationals are working in Scotland's NHS, according to statistics that record up to the end of June last year. That number has increased by 55% over the last three and a half years.
Although Theresa May has assured EU citizens living in the UK they would be allowed to stay in the event of a no deal, such a scenario would potentially see their residency rights disappear.
The health board's guidance for staff says: "The outcome of the referendum on the United Kingdom's membership of the European Union is about to change the status of all non-UK EU/EEA nationals living in the UK.
"This has caused significant concern and distress for a considerable distress for a considerable number of NHS staff who are directly or indirectly affected by these changes."
Its manager guidance says the health board is "committed to supporting all staff affected by Brexit."
It adds: "Processes around the EU exit settlement scheme, citizenship or immigration may be stressful and onerous for colleagues and their partners and dependants.
"In line with the general approach set out in the 'supporting the work life balance PIN policy,' managers are encouraged to take a flexible and facilitative approach in responding positively to reasonable requests from EU/EEA nationals for either annual leave or flexible working to deal with the bureaucratic elements of Brexit."
The guidance notes residency and citizenship applications "can be long and time-consuming" with people potentially needing to travel to collect documents and take time off to sit tests.
Earlier this month, NHS Tayside's internal leaflet, The Low Down, also flagged up a free "Brexit information event" for EU citizens, which takes place on Saturday.