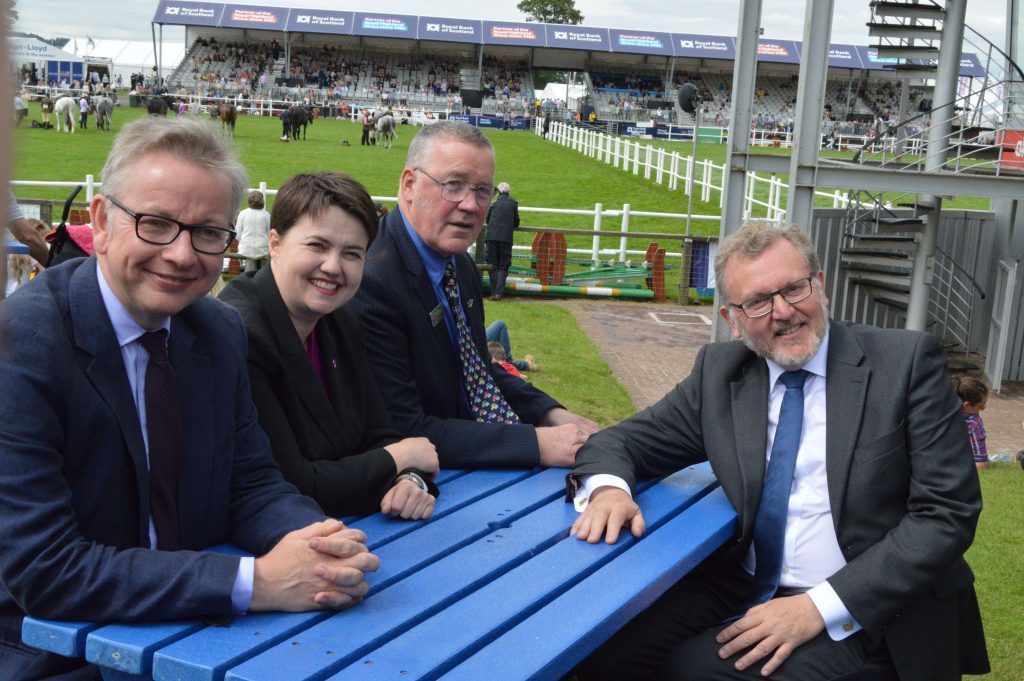 David Mundell and Michael Gove are leading a Cabinet fight to stop the UK being anchored to the Common Fisheries Policy if the Brexit transition period is extended.
Scottish Conservative MPs reacted angrily to Prime Minister Theresa May's signal that she is ready to delay the UK's final departure from EU rules until 2021 in a last ditch bid to end the deadlock over the Irish border issue.
Their fury centres on fears an extension will keep the country tied to what Scottish Tory leader Ruth Davidson has called the "hated CFP" as the party fights the 2021 Holyrood election.
Mr Mundell has taken his concerns to Downing Street but sources close to the Scottish Secretary dismissed reports he had threatened to resign over the issue.
The Courier understands, however, that Michael Gove, the Brexit-backing Environment Secretary, is backing Mr Mundell's in internal UK Government debates on the issue.
Any extension to CFP membership would be for a year while Mrs May's proposed extension would only be a matter of months.
Scotland Office sources say this means there should manoeuvre room to leave the CFP on the original timescale so the UK is not a member after leaving the EU.
Asked about the idea of separating CFP from the rest of the negotiations, a European Commission official would only refer to European Council President Donald Tusk's comment that leaders on the continent would consider an extension proposal "positively".
A source close to Mr Mundell said: "David has raised concerns with No 10.
"What he has said is if the idea of an extension to the transition comes to be explored seriously, he would be asking for reassurances it didn't delay our departure from CFP beyond the date that has already been agreed, which is December 2020."
Another insider added: "Michael is an ally on this and on farming payments."
Aberdonian Mr Gove has previously confirmed the agricultural subsidies that will replace European funding will not factor in Barnett consequentials, the formula used to work out funding for Scotland.
If Barnett had been followed, it is almost certain that Scottish farmers would have received a funding cut.
Meanwhile, Foreign Secretary Jeremy Hunt has urged warring Tories to get behind Mrs May's Brexit strategy amid a fierce backlash against extending the transition period.
Britain has secured a 21-month transition period following the formal date of Brexit in March 2019, to give authorities and companies time to prepare for new arrangements. But EU chiefs have indicated this could be extended at the European Council summit this week in Brussels.
Mrs May suffered a hail of criticism from all wings of the Tory party, with backbencher and former soldier Johnny Mercer going as far as to brand the leadership a "s*** show".
The EU's chief negotiator Michel Barnier earlier warned the UK's withdrawal agreement could still fail over the issue of the Irish border, leading to an "extremely serious" no-deal Brexit.