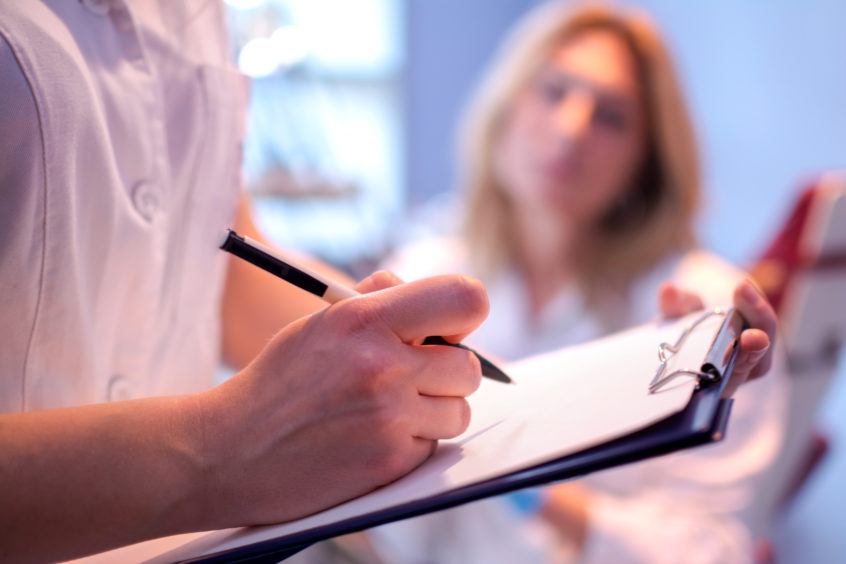 Thousands of Tayside and Fife patients have not started treatment after referral, within the recommended 18-week time frame.
Statistics released by ISD Scotland for June  – the latest available – show only 75.7% of patients in Tayside and 83.4% in Fife had a "patient journey" of 18 weeks or less.
The Scottish Government national standard is for 90% of patients to start treatment within the 18 week time frame after referral, which was set in January 2012.
958 patients in Fife and 1,751 in Tayside waited longer than 18 weeks.
NHS Tayside has not achieved the 90% threshold since December 2014, although it has improved from its low of 71.3 %, recorded in March.
The Scottish average was 79.2%, with 19,054 patient journeys taking longer than 18 weeks.
Only NHS Borders, Western Isles and the Golden Jubilee National Hospital achieved the government's target.
Scottish Conservative North East region MSP Bill Bowman said: "NHS Tayside staff are working hard to get patients seen.
"Unfortunately we are still nowhere near the SNP government's own, legally binding, waiting time target.
"In June alone, more than 1,700 people were waiting more than 18 weeks for treatment — and waiting times in Tayside were higher than the Scottish average.
"That is a poor reflection on the SNP's record in charge of Scotland's NHS, rather than the standard of care in Tayside."
Scottish Labour's public health spokesman, David Stewart MSP, said: "The SNP's waiting time law is not worth the paper it was written on.
"NHS staff are not being given the resources and the support that they need from the SNP government to give patients the care they deserve.
"Every time this law is broken, it leaves a patient in pain or distress as they wait to get the treatment they need and this is just not good enough."
A spokesperson for the Scottish Government said: "NHS Scotland funding and staffing is at record high levels. We are determined to reduce waiting times, which is why we have invested more than £100 million this year from our £850 million Waiting Times Improvement plan.
"This investment will support further increases in staffing, evening and weekend clinics and additional theatre sessions to ensure progress.
"We have been clear with health boards that it is unacceptable for anyone to wait too long for treatment and we are working closely with them, including NHS Tayside, to support further improvements."