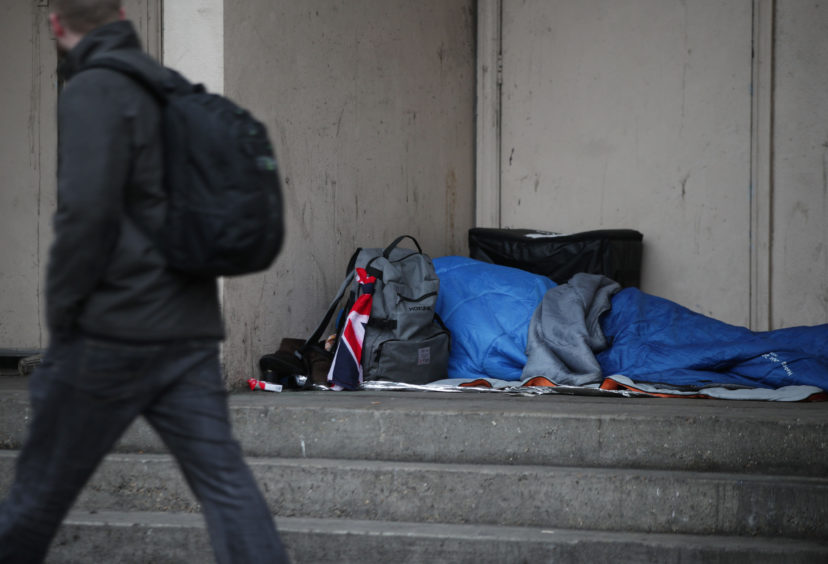 Dundee's largest hostel for homeless people is to close as part of a drive to find permanent accommodation for people living on the streets.
The Transform charity intends to close the 33-bed Jessie Devlin Close on Soapwork Lane at the end of next month.
The move comes as campaigners warn Scotland is facing a "homeless deaths emergency" after new figures revealed an estimated 195 people died while either sleeping rough or in temporary accommodation in 2018.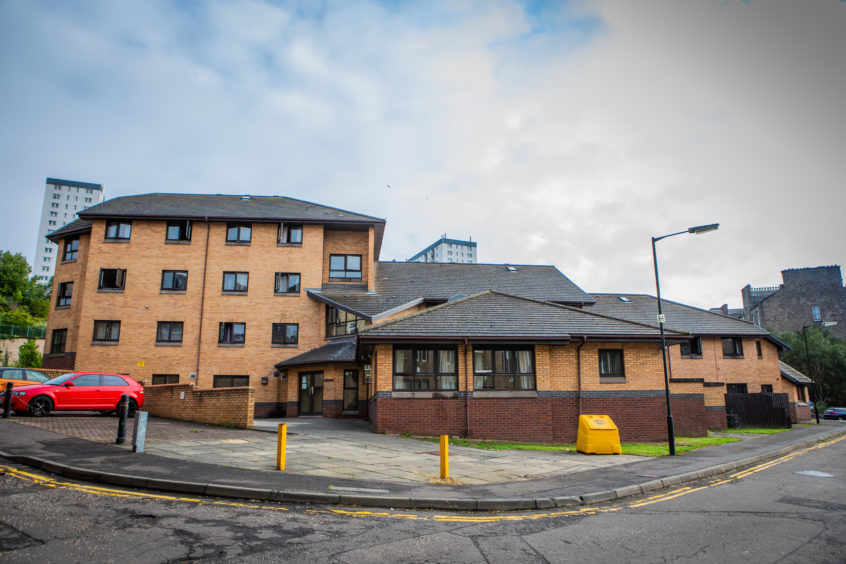 Two people died in the Soapwork Lane hostel in the space of a week in August 2018. That year there were an estimated six deaths of people regarded as homeless in Dundee.
There were six estimated deaths in Fife, four in Perth and Kinross and none in Angus.
In Dundee, it is believed providing homeless people with secure, long-term tenancies instead of temporary accommodation in hostels will help reduce homelessness.
Simon Laidlaw, chief executive of Transform, said the intention is to replace the hostel with a smaller unit offering secured tenancies and targeted support.
Dundee City Council is one of five Scottish pathfinder local authorities for the Housing First model, which aims to fast-track homeless people into permanent accommodation.
Mr Laidlaw said: "We are working towards closure of the building. The government has moved their priority towards Housing First. We are running that in Dundee and it is proving to be quite successful so there will be a need for less temporary accommodation.
"One of the biggest challenges with temporary accommodation is when you put 33 people with different issues in one place.
"What we will be doing, in partnership with Dundee City Council, is providing intensive support in a smaller unit where people will have secure tenancy rights."
Mr Laidlaw said Housing First has enjoyed a 96% success rate since it was launched in Dundee last year.
"We find that a lot of people in hostels have been going through the system again and again," he said.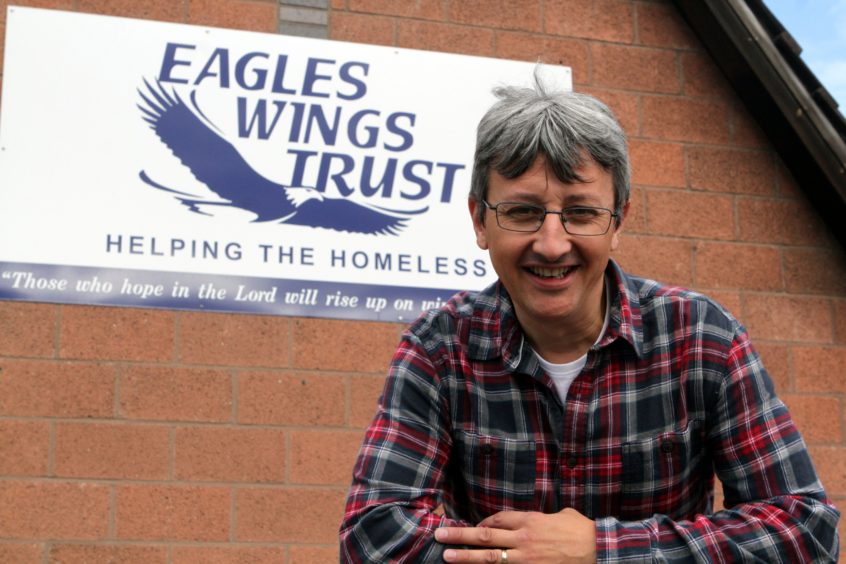 But Mick Cordiner, who founded the Eagles Wings Trust charity,  said there will still be a need for temporary accommodation in Dundee, despite the success of Housing First.
He said: "I think Housing First is great, I really do, but there needs to be accommodation in place for people who need that support."
According to the Scottish Government, 53% of homeless deaths involve drugs and Mr Cordiner said many people who have battled addiction issues find themselves in accommodation in areas where drugs are rife, which can lead them back into problematic use and at risk of overdose.
'Any death is a tragedy'
Dundee neighbourhood services convener Councillor Anne Rendall said: "Any death is a tragedy and we are working hard to try to prevent any more from happening.
"The issues surrounding homelessness are complex and along with partners we have been making every effort to ensure that the services we provide meet needs across the city.
"Dundee City Council is focusing on prevention and support carried out through our Housing Options and Homeless Service, particularly where there are drug and alcohol or mental health issues.
"Together with our third sector partners, we are delivering the Rapid Rehousing Transition Plan and Housing First model, which are providing intensive assistance to the most vulnerable people.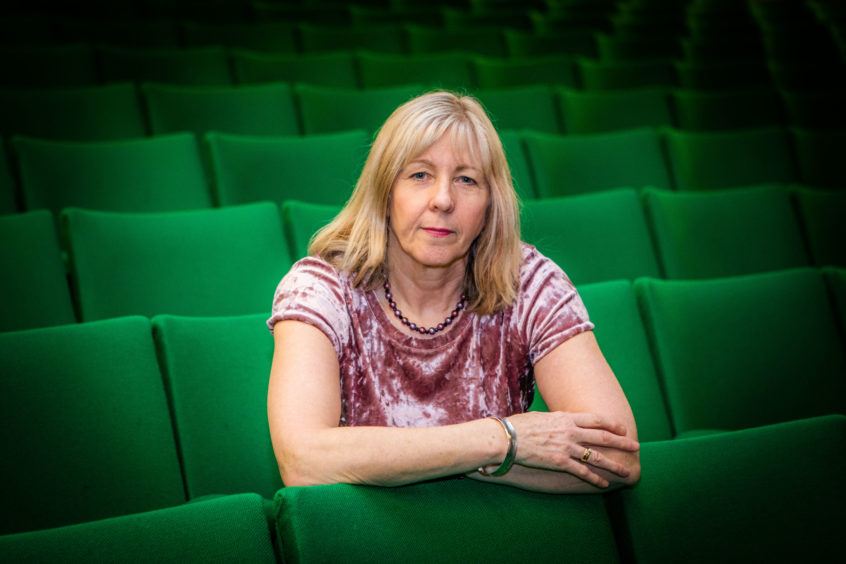 "We hope that these will continue to make a difference as they are rolled out.
"The input of people who have experienced homelessness is also vital in helping us shape services for the future.
"A one-door advice, information and accommodation service for people who are homeless or threatened with homelessness is provided by the council and we will continue to put people at the heart of everything we do.
"Anyone who needs advice or support should contact our housing options and lettings team at the east district housing office."
Both of Scotland's governments should be mortified and guilt-ridden by the frequency of deaths on our streets and in temporary accommodation."

— Alex Cole-Hamilton
Liberal Democrat health spokesman Alex Cole-Hamilton said the number of homeless death in Scotland is a national scandal.
He said: "Both of Scotland's governments should be mortified and guilt-ridden by the frequency of deaths on our streets and in temporary accommodation. Hundreds of people, and each of their families, have been utterly failed.
"It's one of the most basic responsibilities of the state to look after those who don't even have a roof over their head. Sleeping rough is a dreadful fate, especially in the depths of winter, and it is taking a terrible toll."
'This is no place for a lassie to die': Shock as second person dies at Dundee hostel in a week
Graeme Brown, director of Shelter Scotland, said: "Behind these shocking figures lie individual personal tragedies. People living in desperate situations ultimately failed by the system. They will leave behind them bereaved relatives and friends, who have our sympathies.
"It is vital that the effort to end this loss of life does not end with the publication of the figures."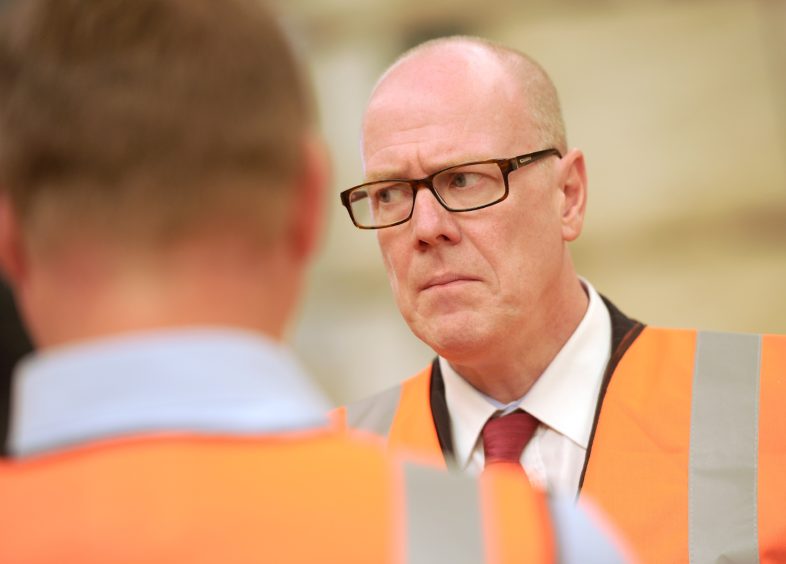 The data, published by National Records of Scotland (NRS) using an experimental compiling method, shows 79% of the estimated deaths were amongst men, with 53% of all fatalities drugs-related.
Suicide and alcohol accounted for 8% of those who died.
The Glasgow City Council area had the highest rate of homeless deaths, with 100.5 per million population, with Aberdeen City Council recording a death rate of 67.8 per million.
Housing minister Kevin Stewart said: "The reasons that lead to homelessness are often very complex and many people who died while experiencing homelessness will have struggled with complex life challenges including addiction, poor mental health and family breakdown."