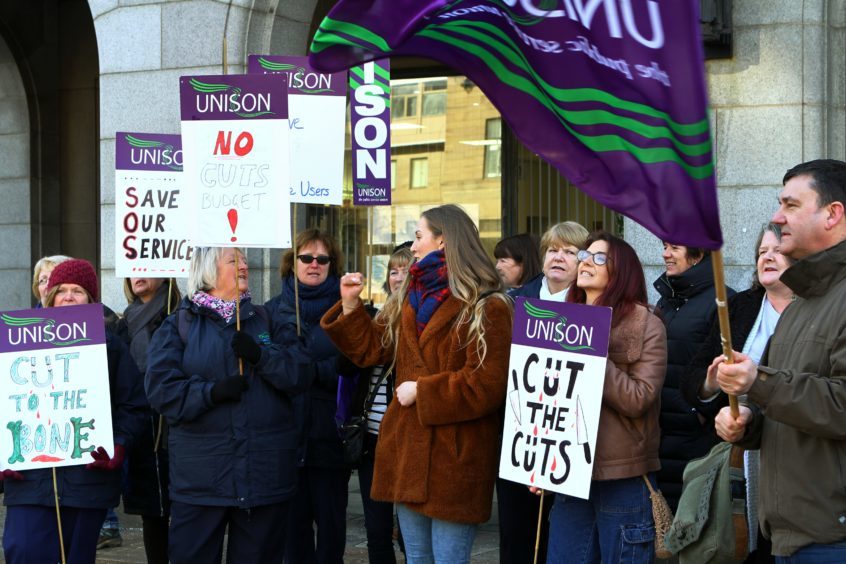 Local councils are set to receive almost £500 million in extra funding over the next year.
After draft spending pledges were announced on Thursday in Holyrood, Cabinet Secretary for Communities and Local Government, Aileen Campbell, welcomed an extra £494 million being allocated to local authorities.
It is a real-terms rise of 4.3%, according to the Scottish Government.
Authorities will also have the option to raise an additional £135 million through a rise in council tax.
Ms Campbell said the increase will allow councils to deliver in areas such as education.


At least £100 million has been earmarked for spending on social care, including £25 million to help ensure care staff are paid the living wage.
Ms Campbell said: "This budget provides a fair settlement for our partners in local government and supports vital public services across Scotland.
"Taken together with the flexibility to increase council tax, this local government settlement gives councils an increase of revenue spending of up to 4.3% in real terms to deliver local services.
"The settlement will deliver on our joint key commitment to expand the funded hours of early learning and childcare this year, funds a fair pay deal for our teachers and invests more than £120 million targeted at closing the attainment gap through the Pupil Equity Fund.
"This increased settlement will ensure fair, sustainable funding for local authorities."
---
Local breakdowns
Angus
Angus Council will receive more than £218 million from the 2020-21 revenue settlement plus an additional £2.65 million if council tax is increased, for a total of  £220.7 million.
Dundee
Dundee City Council will receive more than £317 million in the settlement and could raise a further £3.2 million if council tax bands are put up, for a total of £321 million.
Fife
Fife Council is set to get £695.9 million and could raise a further  £8.8 million in council tax, for a total of £704.697 million.
Perth and Kinross
Perth and Kinross Council will get £268.371 from the settlement and has the potential to raise an extra £4.271 million in council tax, bringing total potential revenue budget funds to £272.642 million.
---
'You are left with a crisis for local government'
Cosla resources spokeswoman Gail Macgregor said: "On the face of it this looks like a good Budget for local government with a cash increase of £495 million, and whilst we acknowledge this money, the reality behind this figure unfortunately is quite different.
"What we are left with when you factor in the Scottish Government commitments of £590 million – is a cut to local government core budgets of £95 million. This is £95 million in hard cash that will need to be taken out of frontline services for communities.
"We campaigned hard to ensure that this position did not happen – it is disappointing our message has not been listened to.
"When you add in a £117 million cut to capital funding (which equates to a 17% cash cut) – a hit to both communities and growing the economy – you are left with a crisis for local government which is a long way from the picture being painted.
"This is even worse when seen in the context of an increasing Budget for the Scottish Government."
Cosla president Alison Evison added the body "will be raising these issues with the Scottish Government".
'Councils are buckling under pressure'
Scottish Lib Dem leader Willie Rennie warned council services across Scotland would continue to buckle following the announcement, adding the settlement needed to be redone.
Mr Rennie said: "This is a budget that is going to need substantial revisions.
"We need to see serious efforts to support local government, the police, mental health, nursery education and the environment.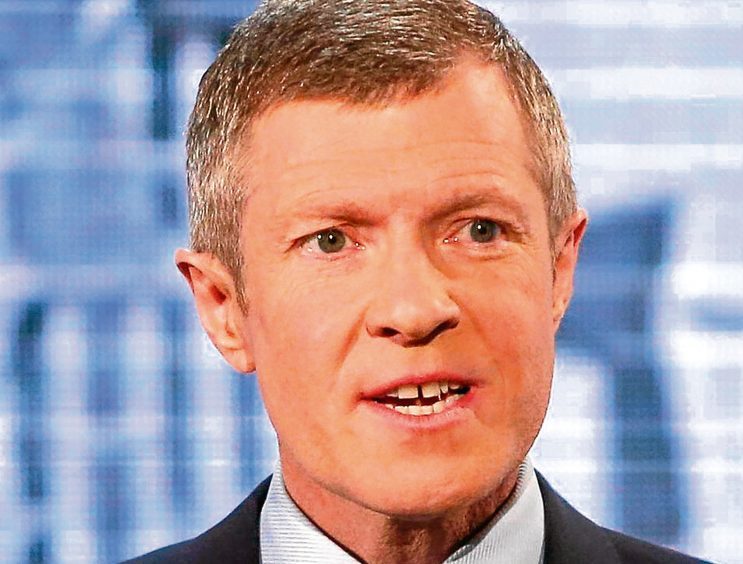 "In particular, councils are buckling under pressure. The services they manage have been scraped back and back by years of under-funding and this budget doesn't deliver a fraction of the funding they need to get things back on track.
"The budget also needs to remove any spending on work on independence at a time when we need stability and public services need as much funding as possible.
"Liberal Democrats will work constructively with others to ensure that these key areas are properly funded but this is not a budget we can support in its present form."