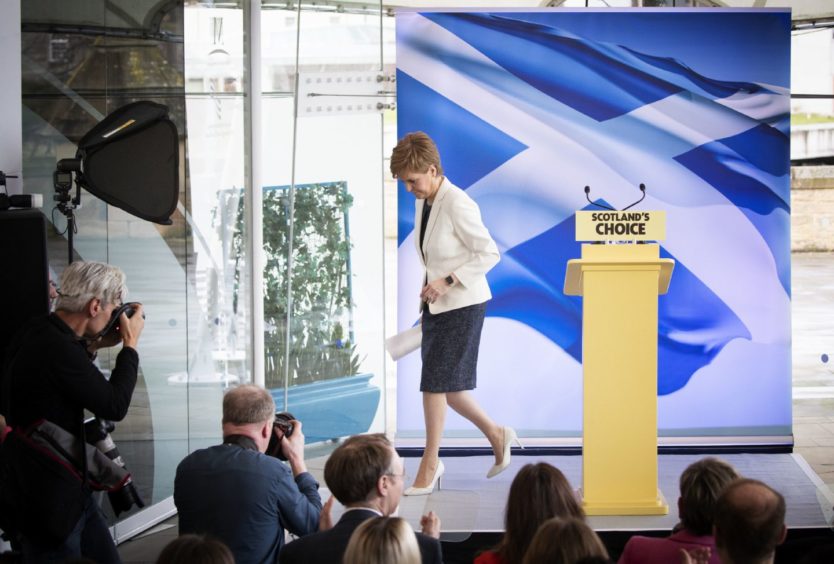 No money has been allocated to hold a second independence referendum this year, the Scottish Government budget for 2020-21 reveals.
The budget, which was delivered by public finance minister Kate Forbes following the shock resignation of Derek Mackay, outlines preparations for a second independence referendum as one of the Scottish Government's "priorities" for 2020-21.
But it fails to commit cash to such an endeavour despite the First Minister's insistence in a keynote speech in Edinburgh last week that she still wants to hold one this year.
Prime Minister Boris Johnson has refused to give Holyrood the power to hold a second independence referendum, with Ms Sturgeon last week admitting it might be later than this year.
The budget states "detailed information" will be developed and shared on the case for independence, adding that the government will "continue to prepare for a referendum" but stops short of setting aside the cash required.
The cost of staging the independence referendum in 2014 amounted to just over £15.8 million.

Of the total £16.1 million budget for Government Business and Constitutional Relations, just £25,000 has been earmarked for implementation of the Referendums (Scotland) Act 2020.
A Scottish Government spokesman said: "The Referendums (Scotland) Act puts duties on certain electoral bodies to produce guidance for administrators and campaigners at referendums.
"The funding set out in the budget is for the preparation of this guidance."

In December, the Referendums (Scotland) Bill, which seeks to lay out a framework for how future votes in Scotland are carried out, was passed by MSPs.
Opposition parties claimed at the time that it was nothing more than a way to get to a second independence referendum.
The legislation allows for questions that have been approved by the Electoral Commission to be used again within the parliamentary term.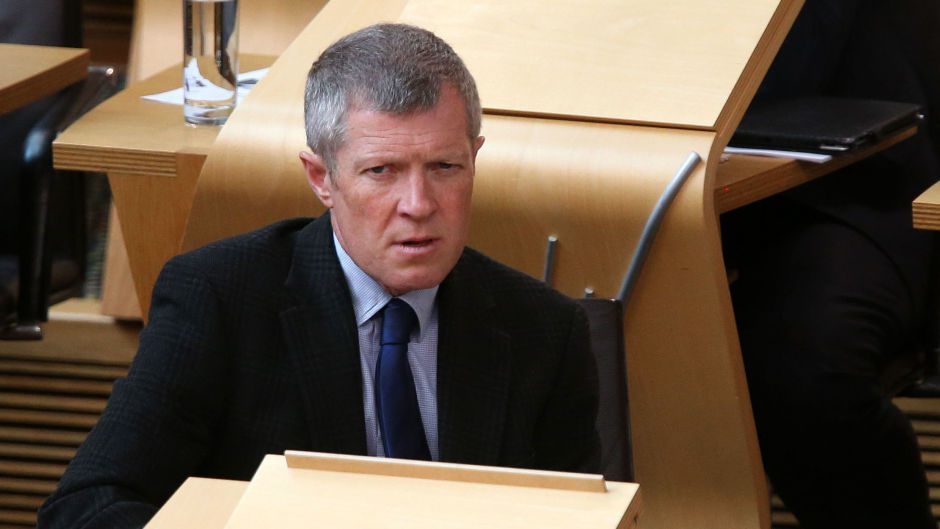 Speaking in the chamber, Willie Rennie, leader of the Scottish Liberal Democrats, asked Ms Forbes if the government's budget for the forthcoming financial year "allowed any spending on independence".
Kate Forbes, who delivered the budget, said: "I sometimes worry that the Liberal Democrats are more obsessed with independence then I am.
"In the last four budgets the Liberal Democrats have prioritised the union over support for increased spend in mental health, education, infrastructure and in all of our other commitments.
"The Lib Dems have a choice with this budget to actually get involved, participate and be willing to work with us to deliver a budget."
Follow all of the day's news from Holyrood