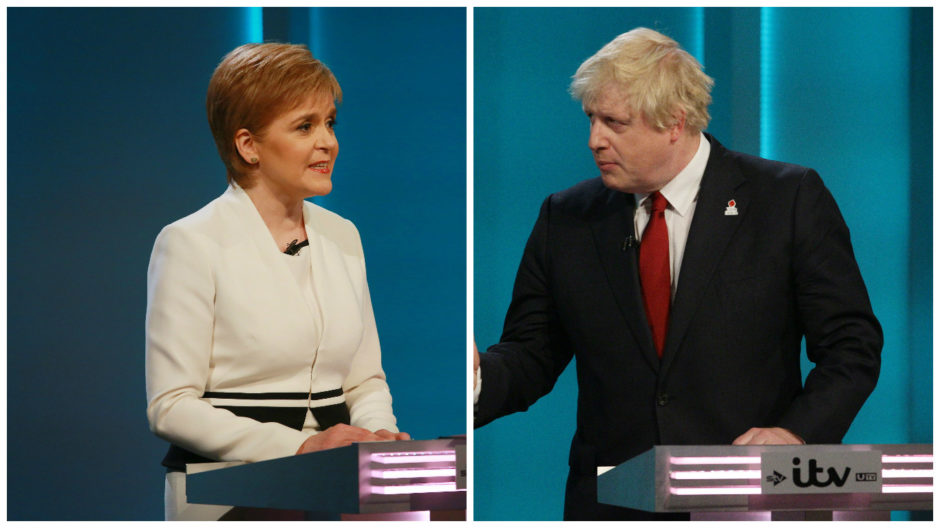 Support for a separate Scottish visa system has grown amid a furious backlash against Boris Johnson's decision to radically restrict immigration from the EU.
Scottish industries like farming and tourism, which have relied on EU labour, condemned the UK Government's post-Brexit points-based immigration plans, claiming they threaten businesses and livelihoods.
NFU Scotland and the Scottish Tourism Alliance (STA) went as far as throwing their weight behind an alternative proposal put forward by the Scottish Government for a "Scottish visa" system.
Last month, Nicola Sturgeon unveiled her vision of a "tailored" Scottish immigration system that would require the transfer of Westminster powers to Holyrood.
Her proposal would add a Scottish-specific visa, controlled from Holyrood, which new migrants could apply for.
MSPs would decide the criteria for this new visa, and the Scottish government would receive and assess applications before sending them to the UK government for security checks.
Those applying for the Scottish visa would have to stay in Scotland and pay tax north of the border. But they would have a route to permanent settlement – unlike existing schemes for unskilled or temporary workers.
The system was drawn up to tackle Scotland's ageing population and respond to demand for workers in specific industries.
Her proposal, however, was instantly dismissed by Mr Johnson who branded it "fanciful" and "deranged", claiming it would lead to border checks at Berwick.
But NFU Scotland president Andrew McCornick has said Scottish visas should be now be considered because the UK Government had ignored farmers' pleas for a UK system that took account of their needs.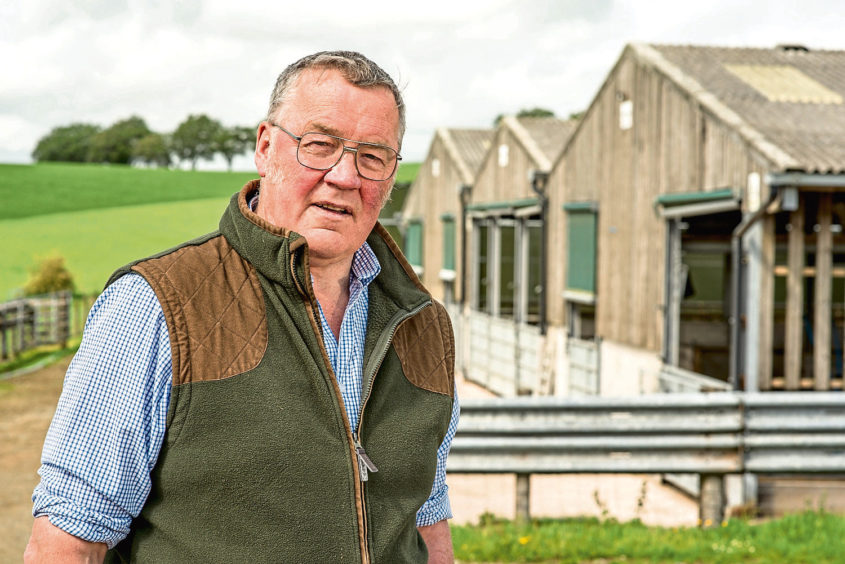 Mr McCornick said the UK Government's proposals did "not provide sufficient options" for non-UK workers to work in rural Scotland.
"As such, Scotland-specific work permits in a UK system should be considered as a means to offer businesses in Scotland flexible tools to attract and retain manual skilled individuals within our labour market where automation and recruitment of domestic workers are not available nor viable," he said.
A similar call was made by the STA, who said the new points-based system was the "biggest threat" facing the tourism industry.
We…believe that a bespoke Scottish visa will address the urgent and distinctive need to drive population growth"

Marc Crothall of the Scottish Tourism Alliance
STA chief executive Marc Crothall said the prime minister's plans would have a "profound impact" on local economies, particularly in rural areas.
Mr Crothall added: "We, along with many other sector groups representing Scotland's business economy, believe that a bespoke Scottish Visa will address the urgent and distinctive need to drive population growth, not restrict it."
---
UK ministers in "cloud cuckoo land"
The UK Government's plan, which will end free movement and fail to give visas to migrants who lack qualifications or a job offer in a "high-skilled" profession, will start at the beginning of next year.
Immigrants from the EU and elsewhere would have to hold a job offer from an approved sponsor at an "appropriate skill level" and would also have to demonstrate they can speak English adequately.

Those requirements would give them 50 out of the necessary 70 points. The existing £30,000 earnings threshold for non-EU migrants will be lowered to £26,500 with those earning above that level securing the final 20 points required.
Immigrants earning less than £26,500 will still be able to come to the UK if they have a job on the "shortage occupation list", which includes chefs, nurses, engineers and teachers in Scotland.
Having a PhD in science subjects will also count towards an applicants points total.
A pilot Seasonal Agriculture Workers' Scheme (SAWS) will recruit 10,000 workers, but NFU Scotland said the number of places was "woefully short" of the 70,000 required across the UK.
Donald Macaskill, chief executive of Scottish Care, claimed UK ministers were "in cloud cuckoo land" and was angered by the suggestion that people working in the social care sector were "low-skilled".
"What is low-skilled about a worker being with somebody at the end of their life, or somebody giving comfort with an individual with dementia?" Mr Macaskill asked.
Ms Sturgeon was withering in her assessment of the UK Government's plans saying it was "impossible to overstate" the devastation they would cause for the Scottish economy.
The first minister argued that Scotland needed to attract more people, adding that transferring migration powers to Holyrood was a "necessity".
It is impossible to overstate how devastating this UK gov policy will be for Scotland's economy. Our demographics mean we need to keep attracting people here – this makes it so much harder. Getting power over migration in @ScotParl is now a necessity for our future prosperity. https://t.co/HjWKIhSVtN

— Nicola Sturgeon (@NicolaSturgeon) February 19, 2020
The SNP sought to put pressure on newly installed Scottish Conservative leader Jackson Carlaw calling on him to defy the prime minister and back Ms Sturgeon's visa scheme.
SNP MSP Tom Arthur said it was "vital" that the Scottish Tories backed the first minister's tailored migration plans.
This is Jackson Carlaw's first test as leader of the Scottish Tories, and he's in real danger of failing it.
"It is absolutely shameful that not a single Scottish Tory MSP or MP can bring themselves to speak out against this out-of-touch approach," Mr Arthur said.
"This is Jackson Carlaw's first test as leader of the Scottish Tories, and he's in real danger of failing it."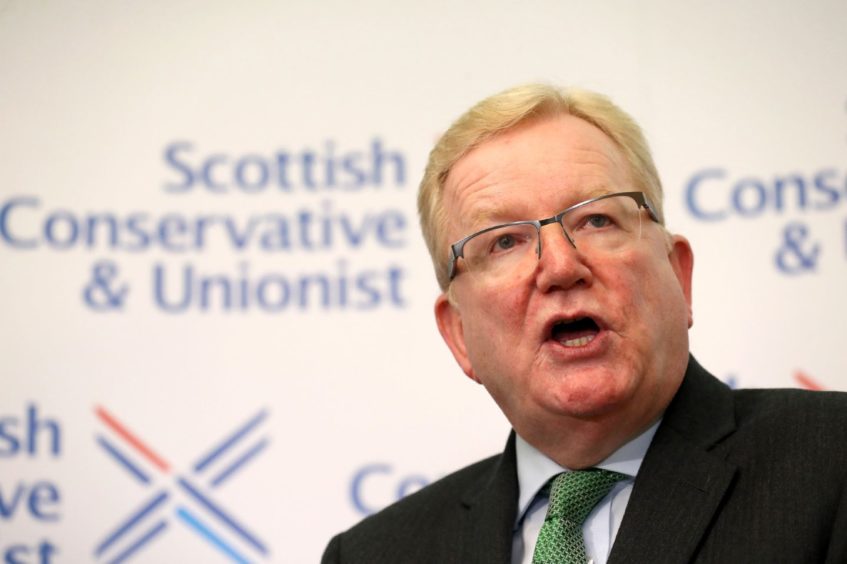 Mr Carlaw appeared to acknowledge that the UK Government's approach had short-comings in Scotland when he pledged to raise industry views at Westminster.
"As promised, the UK Government has published a points-based immigration plan. I look forward to working with them to ensure Scotland's needs are appropriately met going forward," Mr Carlaw said.
"We will continue to have conversations with industry and sectoral groups from across Scotland about their needs from the immigration system, and will continue to represent their views to the Home Office."