Nicola Sturgeon has indicated mass-gatherings will be cancelled for at least four months as she signalled that smaller events are also likely to be called off as the coronavirus spreads.
The first minister declined to rule out shutting down pubs, restaurants and cinemas in the future and confirmed that the football season was now over when she gave an update on the crisis.
Briefing journalists, Ms Sturgeon also attacked the UK Government for "unhelpful" UK Government briefings which suggested over-70s should "self-isolate" for up to four months.
Mr Sturgeon said the weekend briefings had caused confusion and the actual advice was that the elderly would shortly be asked to reduce social contact by 75%.
Reducing social contact is known as "social distancing" and is a very different strategy from "self-isolation" which involves staying at home.
---
This article was written ahead of later briefings. Click image below for the latest

---
This afternoon Ms Sturgeon will take part in a UK Government Cobra meeting which will discuss the possibility of "household isolation", whereby all members of a household isolate when one member displays symptoms.
The Cobra meeting will also look at vulnerable people with underlying illnesses self-isolating.
Accompanied by Health Secretary Jeane Freeman and Chief Medical Officer Catherine Calderwood, Ms Sturgeon also announced that a new system will be used to monitor the spread of the disease from this week.
Coronavirus data will be compiled by an expanded GP surveillance system, which is used to monitor flu outbreaks. The transfer to the new system is likely to result in a spike in recorded cases.
Here are the main points from the latest briefing on a crisis that the first minister described as a "very challenging and in our lifetimes – unprecedented" situation.
Gatherings
Scottish Government advice is that mass gatherings of 500 people or more should be cancelled from today. Ms Sturgeon said smaller gatherings of fewer than 500 people are "under review".
Ms Sturgeon said: "It may well be that (the ban on) mass gatherings is extended to much smaller groups in the future."
When asked about bars, restaurants, gyms and cinemas closing down, the first minister replied: "I am not going to rule anything like that out. We are facing an unprecedented situation and it would be wrong for me to sit here and glibly rule out anything like that, because it would not be possible to do it."
On the possibility of mass gatherings being cancelled for the next three or four months, she said postponements were in place "for the foreseeable future and potentially for a period of that length".
She admitted the football season was over, a state-of-affairs her own father had come to terms with and understood despite being a fanatical Ayr United supporter.
Advice for the elderly
People aged over 70 will shortly be asked to reduce their social contact by 75%, Ms Sturgeon said.
Ms Sturgeon said this was the advice being discussed by all four nations of the UK Government's Cobra briefing, despite suggestions to the contrary.
Weekend confusion
At the weekend it was reported that UK Health Secretary Matt Hancock was about to ask elderly people to self-isolate for up to four months, news that emerged from anonymous briefings.
Ms Sturgeon emphasised that the Cobra advice under discussion was for social distancing, rather than self-isolation of the elderly.
"The way certain things were briefed over the weekend was not helpful. It was not something we were expecting. It was not something that was reflective of the four nations decision," Ms Sturgeon said.
"If we are going to have and I strongly think it is right approach – four nations basis to those decisions. I hope we don't see a repeat of the kind of selective off-the-record briefing of decision that actually haven't been taken yet, which we saw at the weekend. I think it just creates confusion and creates a perception of divergence that is not actually there."
Ms Sturgeon said that the four UK nations were developing a "common approach". But because health is devolved to Holyrood, there would be occasions that a Scotland-specific policy is developed. That, however, would be the exception rather than the rule and the Scottish Government would explain any divergence in policy.
Ventilators
The Scottish Government has commissioned 700 more ventilators to help hospitals during the outbreak, Ms Freeman said.
The action has been taken amid growing concern that there will be a shortage of the life-saving equipment as the virus takes hold.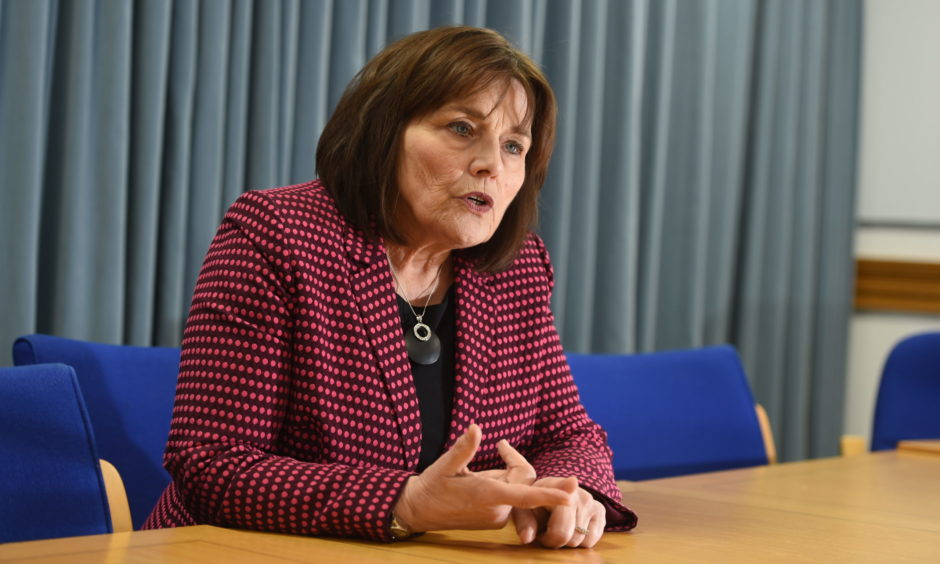 Testing of key workers
Ms Sturgeon said it was the intention to test key workers including critical frontline NHS staff. This is to ensure that people who are so central to managing the disease, keeping critical infrastructure going are "not self-isolating" unnecessarily.
Schools
The decision on whether schools should be closed is kept under review on a daily basis.
Dr Calderwood warned that shutting down schools would have to be done for at least three months in order to have an affect on virus spread. She also made the point that schools played an important role in providing childcare for the children of NHS and emergency workers.
Ms Sturgeon indicated a flexible approach could be taken to this issue. For example, skeleton school staff being used to help senior pupils sit exams and different closure policies introduced in different areas.
The vulnerable
Vulnerable people and those with underlying health conditions are likely to be told to self-isolate, Ms Sturgeon said. The first minister said a final decision has yet to be made on the strategy, but the Scottish Government intends to "proactively contact" that particular group.
Monitoring
So far coronavirus monitoring in Scotland has been done by testing people with exhibit symptoms and have a particular travel history.
From this week, the system will change. The GP surveillance system that monitors flu will be expanded. Currently 41 GP practices are involved in the sample system that covers 230,000 people in the population.
The system, which will assess the spread and profile of the virus, will be extended to 200 GP practices, covering a population of 1.2 million.
The change will produce a "far more robust indicator" than the figures used so far. Dr Calderwood warned that the change to the new system would likely result in an increase in the number of cases recorded.
Care workforce
Ms Freeman said work was being done with councils to ensure that the care workforce at homes and in the community was as "resilient" as possible.
Local authorities were looking at redeploying their own staff and she was examining how to train people with basic infection control skills.
She also said voluntary groups were coming forward with offers to collect prescriptions and groceries.
Herd immunity
Ms Sturgeon emphasised it was not Scottish or UK Government policy to achieve herd immunity.
"Herd immunity is a byproduct of people getting the infection. It is not our policy to achieve that," the first minister said.
"Our clear aim in every step we are taking and will take, is to reduce the impact of this infection and – crucially – save lives. It is about managing the spread and reducing the impact on NHS. Protecting the public is the driving priority."
Progress on vaccine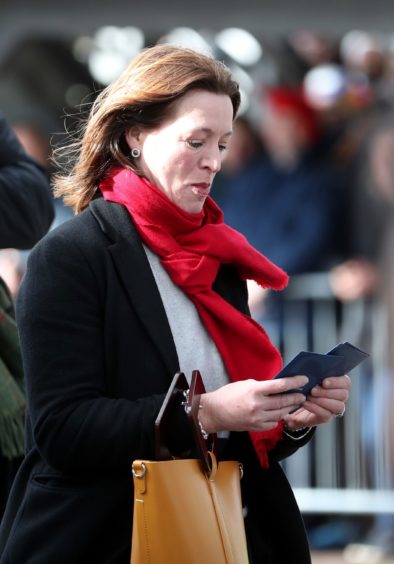 Dr Calderwood said it was hoped there would be a vaccine in time for next year, although it was still not certain whether a coronavirus outbreak was going to be a seasonal event.
She said many countries were racing to develop a virus, but it would take time to get through clinical trials.
Three problems with coronavirus were that people do not yet have the antibodies to fight it, there are no non-viral treatments and there is no vaccine.  is that
already. Many countries around the world racing to get the vaccine and Scotland is part of that inception of a vaccine. So we will have vaccination, but it takes time for clinical trials to move to the next stage so there vaccines to be moved out across the country.
"All three of those will change in time. At the moment we have to prevent spread and protect the vulnerable," Dr Calderwood said.