First Minister Nicola Sturgeon has described how she felt "inspired" by the story of a 98-year-old Perthshire woman who has recovered from coronavirus.
As reported by The Courier, Daphne Shah defied the odds and returned from Ninewells Hospital this week after testing positive for Covid-19.
Mrs Shah "stunned" doctors with her prompt recovery and said she was now looking forward to a celebratory party in July to coincide with her turning 99.
Perthshire woman, 98, back home having stunned doctors by beating coronavirus
During the Scottish Government's daily press conference on Wednesday, Ms Sturgeon said Mrs Shah's story was "inspiring".
She said: "In these really tough times, it is important that we don't lose sight of good news. I want today to pass on my best wishes to Daphne Shah. Daphne is 98 years old and she has been receiving treatment for Covid-19 at Ninewells Hospital in Dundee.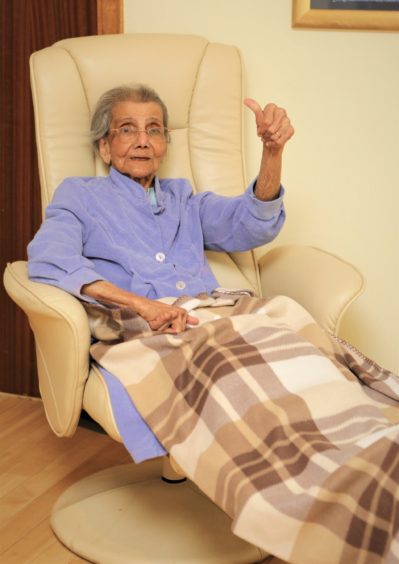 "Note that I said 'had been' receiving treatment'. Daphne has now recovered from the virus and she is back at home.
"Her recovery is an inspiring and very welcome good news story, but it is also a reminder that even in dark times, there is always light and hope."
For more on Daphne's amazing story pick up Thursday's Courier.