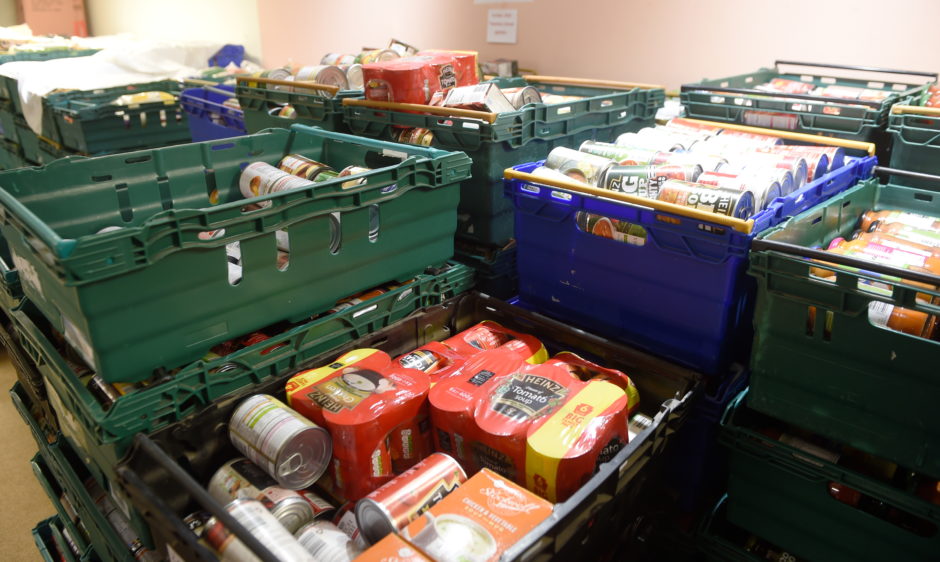 The Scottish Government has been accused of "completely unacceptable" delays after it emerged money announced for foodbanks in March will not reach councils until May.
Local authorities have reported huge rises in the number of people seeking help during the coronavirus pandemic.
In Dundee, it has been reported foodbank demand has more than doubled as a result of job losses and a wait on Universal Credit payment.
Lochee Labour councillor Michael Marra accused the Scottish Government of delaying the distribution of funds meant for people struggling to feed their families.
Foodbank organisers had warned of a shortage of supplies in the initial days of the lockdown regulations coming into force, with reported shortages in supermarkets.
Earlier this year it was reported foodbank use in Tayside and Fife had increased by as much as 100% in some areas.
Worries money might not arrive for weeks
He said: "Foodbanks across Dundee are reporting a doubling of demand in the last two weeks. There is urgent need as families fall into hunger as a result of the ongoing crisis.
"Many are going to foodbanks for the first time as a result of loss of wages and the delays in Universal Credit payments.
'The Scottish Government announced this funding for food a full month ago. It is completely unacceptable for it to take this long for the money to get from Edinburgh to Dundee and the front line.
"The same situation is being played out across Scotland. The response provided to me from the Scottish Government indicates it could still be weeks before the money starts flowing.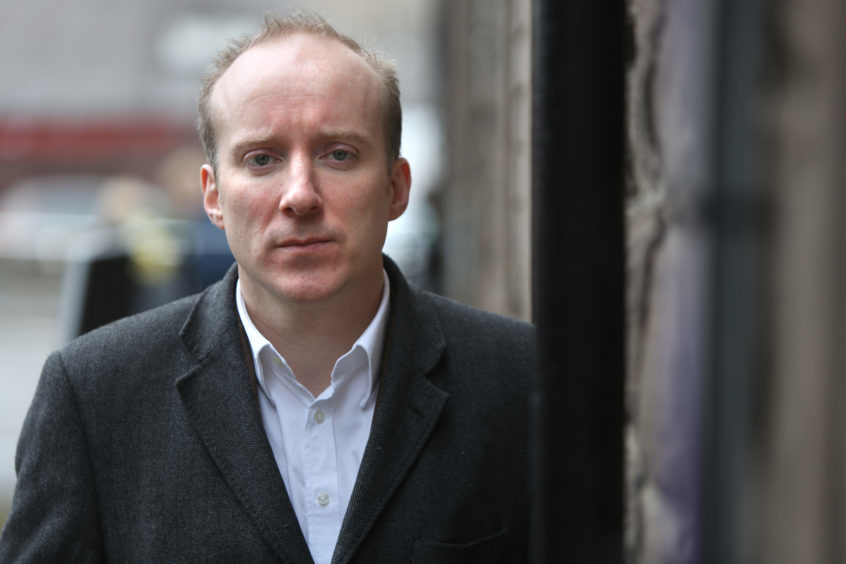 "Dundee City Council have been putting plans in place to spend this resource. A new central distribution hub has been promised to food charities week after week.
"The hold-up appears to be with the Scottish Government, who are quick to issue press releases but much slower to write cheques. There is no reason whatsoever the money should not already be in the council coffers for urgent use."
A worry
Depute provost of Aberdeen, Jennifer Stewart, said any delay to funding for foodbanks would be of serious stress to the organisations and the families they support.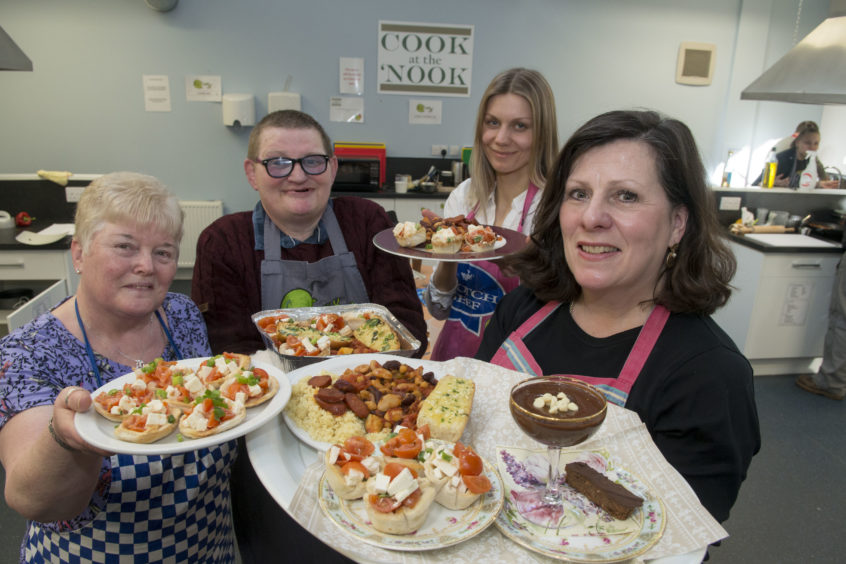 The Hazlehead, Queen's Cross and Countesswells councillor recently worked with CFINE as part of a healthy cooking class.
She said: "I realise just how important organisations like foodbanks are, not just for Aberdeen but across Scotland.
"We are living in hellish times right now and I would be concerned if there is a bureaucratic delay to funding getting to foodbanks.
"Many families are dependent on these services to put food on their tables."
Foodbank CFINE (Community Food Initiatives North East) recently appointed new chief executive Lisa Duthie.
She pointed out demand was increasing as the pandemic unfolded, saying within the last week they handed out more than 35,000 meals in Aberdeen.
Money is coming
The front loading of general grant payments between May and July was discussed and agreed with COSLA and individual local authorities.
The first payment will total £150 million, to be split between Scotland's 32 councils.
A Scottish Government spokesperson said: "Local authorities have been allocated £95 million in an emergency funding package to enable them to respond swiftly and according to local need for people impacted economically or through reduced contact with society, including anyone struggling to access food.
"In addition, we have established a £70 million Food Fund, which will help organisations in the public, private and voluntary sectors address issues of food insecurity, especially for older people, and families who may not be able to rely on free school meals – £30 million of this has been allocated to local authorities for their response.
"It was also agreed that we would continue to work together to monitor the situation and to make further adjustments if necessary."