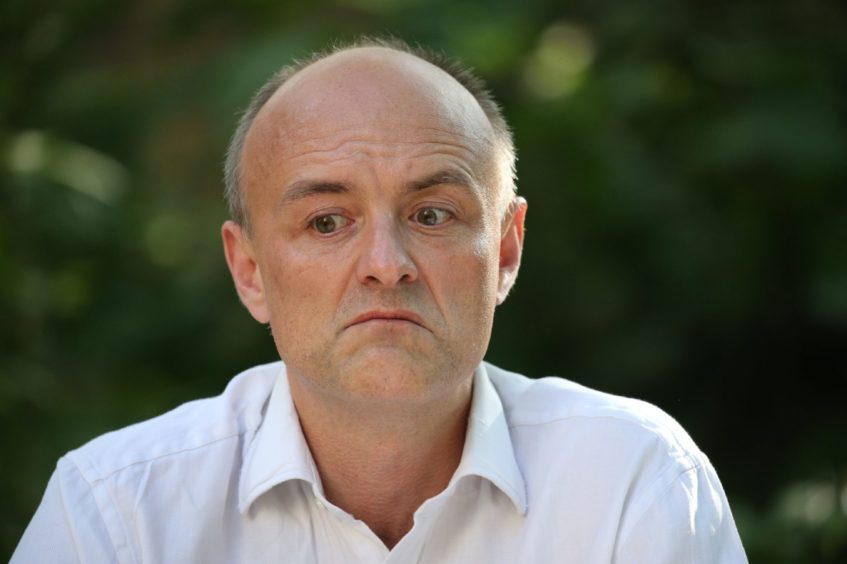 There's a scene in classic Christmas caper Miracle On 34th Street, if you'll forgive a festive dalliance on a glorious May day, where thousands of letters to Santa Claus are dumped on a judge's desk, thereby helping to prove he exists.
On Tuesday Mid Scotland and Fife Conservative MSP Liz Smith admitted she had received more than 200 angry emails about the behaviour of one Dominic Cummings.
That's 200 emails, to one of four Tory MSPs in a single region. It is, by all accounts, quite an increase.
Ms Smith, the Scottish party's chief whip, will have likely been asked to direct the authors' anger toward Prime Minister Boris Johnson, like a proverbial  provincial post-master
Now, Mr Johnson is no Santa, but the saga engulfing him and his special adviser, self-styled "misfit genius" Dominic Cummings, is nothing short of a gift, albeit an unwanted one.
And far from being a "Westminster bubble story", the deluge of emails certainly proves the issue exists.
Added to which, YouGov polling shows more Scottish voters believe Cummings' actions broke lockdown guidelines than do voters in the rest of the UK.
For the Scottish Conservatives, it is not so much a lump of coal as an entire pit.
As news broke over the weekend Mr Johnson's most trusted adviser had deemed it appropriate to make a 500-mile round trip to his family estate in Durham, everyone and their dog had formed an online opinion.
Except, that is, for the Scottish Conservative members of Holyrood and Westminster.
Usually so vocal, Jackson Carlaw and his team had rightly called into question the actions of disgraced Chief Medical Officer Catherine Calderwood, when it was revealed she had undermined her own lockdown rules, leading calls for her eventual resignation.
But, Monday came and went, with requests for comment seemingly falling on deaf ears. Barely a peep was said.
Not until Tuesday morning did the first real signs of Scottish Conservative thought on the matter publicly erupt, with the resignation of Moray MP and junior cabinet minister Douglas Ross.
No more Mr Nobody
As of writing, Mr Ross was the most high-profile parliamentarian to resign over the affair, and has subsequently been branded "Mr Nobody" by some Conservative, Labour and SNP supporters as a result.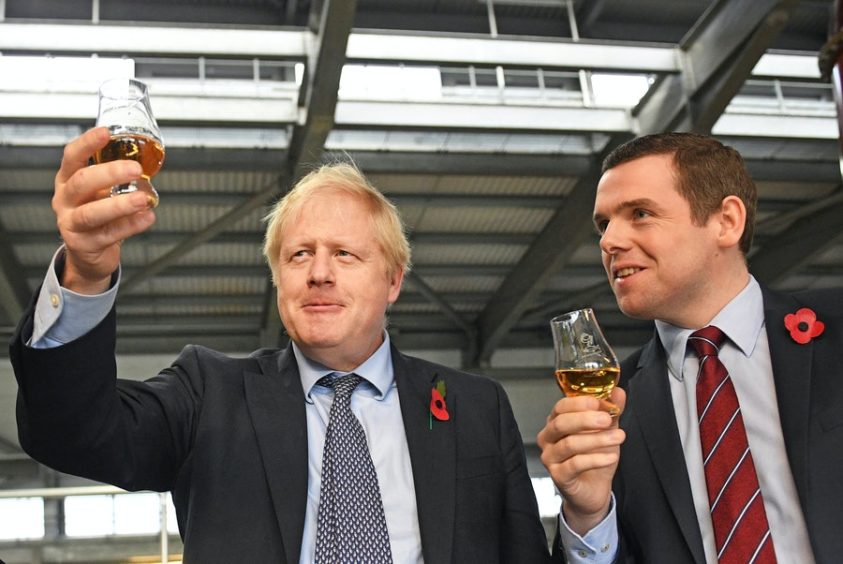 It is inherently unfair to label Douglas Ross "Mr Nobody". The cabinet position he inherited at the last election was vacated by "Salmond slayer" Colin Clark and he has been easily more visible than his boss, Alister Jack – a fluorescent linesman's outfit will see to that, at the very least.
Mr Ross was left carrying the can for the lack of movement on the Tay Cities Deal – first postulated by a government he had not been elected in – and yet he continued to answer questions around its implementation.
Further to this, he was one of the few Scottish MPs to openly back Boris Johnson during 2019's leadership bid, hardly a party radical.
He has shown himself, in this instance, to be Moray's man in Westminster rather than Westminster's man in Moray. In all likelihood, he has secured his seat at the next election – but the same might not be true for his party colleagues unless they grasp the nettle on how important an issue the Cummings affair has become.
Jackson Carlaw would only say he would resign were he in Cummings' position, but he would not "instruct the prime minister".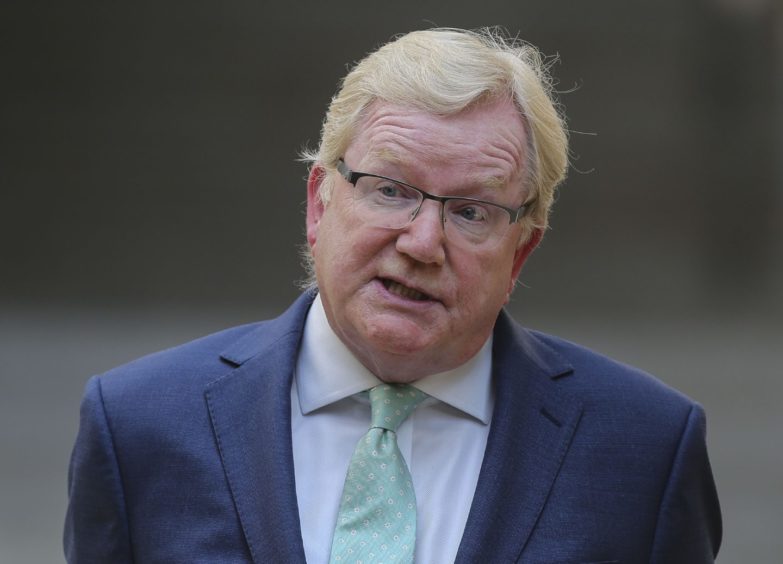 Rather than trying to undermine Mr Ross' resignation, Conservatives south of the border should be trying to realise just how much of an issue the Cummings affair is for Scottish voters – Tory or other.
To those not of a Conservative and Unionist persuasion, it reaffirms the idea the Scottish party has tried to shrug for the last two decades – that they are the party of the elite, that the rules do not apply, that it is one guideline for those down south and another for everyone else.
Some Conservative voters will back the prime minister to the hilt and see no issue with what Cummings did, or how it looks.
But in Scotland, one of the main reasons the Scottish Conservatives did as well as they did in 2016 under Ruth Davidson – becoming the official opposition and the second-largest party – was down to convincing voters of other parties concerned about the union to lend them their ballot.
Boris Johnson is unpopular across Scotland – to both Scottish Conservatives and others alike – Ruth Davidson publicly resigned citing family reasons, but made no secret of her preference for who should lead the Westminster party.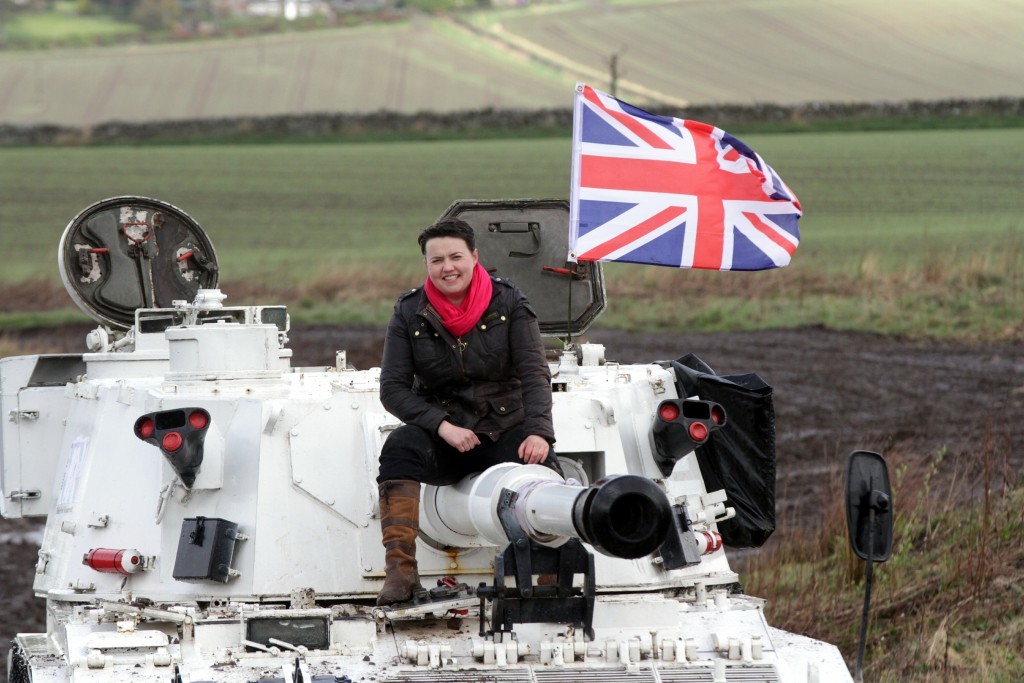 Mr Carlaw will have to tightrope walk the line incredibly carefully; he might feel he cannot undermine his prime minister but, for certain, he cannot undermine voters' sense of outrage.
This latest saga, this unwanted gift, could prove the final straw for many swing Scottish Tory voters, and with a Holyrood election less than a year away, it might take more than a Miracle On 34th Street for the Scottish Conservatives to be truly considered contenders for government.