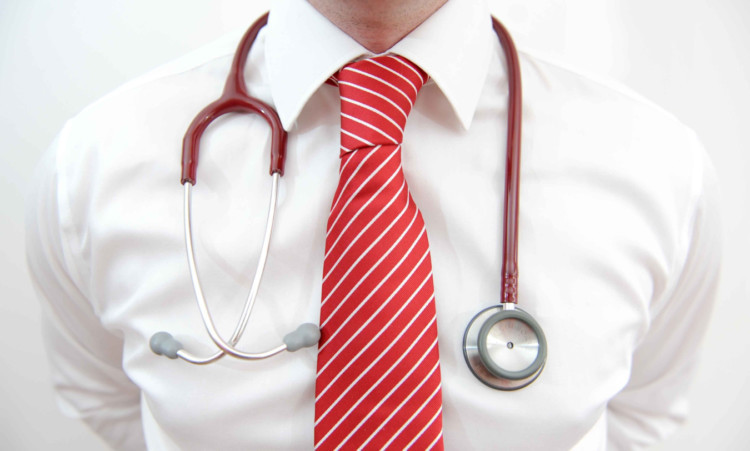 Nicola Sturgeon has told the Prime Minister to hurry up and cut a deal with junior doctors because of the "spill-over effect" the English dispute is having on Scotland.
The SNP leader decided to intervene in the bitter contract row between Tory ministers and the British Medical Association despite health being fully devolved to Holyrood.
She said Royal Colleges had raised "considerable concerns" over the knock-on effect north of the border of imposing new contracts on junior doctors in England in light of the interwoven nature of doctor training and development across the UK.
In a letter to David Cameron, she said: "I understand the BMA have offered to call off the strike and return to constructive negotiations if the imposition of the contract is lifted. Given my increasing concerns about the spill-over effect of the current impasse and the message it sends across the world over the support for the medical profession in the UK, I would urge you to reconsider the current position and to return to negotiations with the BMA."
Junior doctors started a two-day strike when the fully withdrew their labour between 8am and 5pm.
Jeremy Hunt, the UK Government's Health Secretary, said the new contract for junior doctors will enable the NHS deliver a truly seven-day service, as pledged in its manifesto.
The dispute, which is the first time doctors have staged a full walk-out, centres on working hours and pay, with junior doctors seething at a reduction in pay for weekend working.
The Prime Minister's spokesman said: "I think it's important that people understand that the contract that is being introduced on average will lead to an increase in basic pay of 13.5% and will not impose longer hours."
The BMA's junior doctor chairman, Johann Malawana, described the walkout as "the saddest day in NHS history" on Twitter.
He said the action was "entirely avoidable", and that Mr Hunt had been unwilling to resume talks.
Earlier, Alex Salmond hit back at accusations the SNP are seeking to exploit the deadlock over junior doctors contracts in England.
Asked on BBC Daily Politics if his party was making "political hay" by encouraging English doctors to move north of the border, he said: "What it should be is an example to the people of England who are firmly behind the junior doctors at the present moment that you can do things in a better, more consensual way. If we can do it in Scotland then they can do it in England as well.
"And of course it is entirely reasonable that if doctors who have been treated in the way they have been treated by Jeremy Hunt that they will look elsewhere."