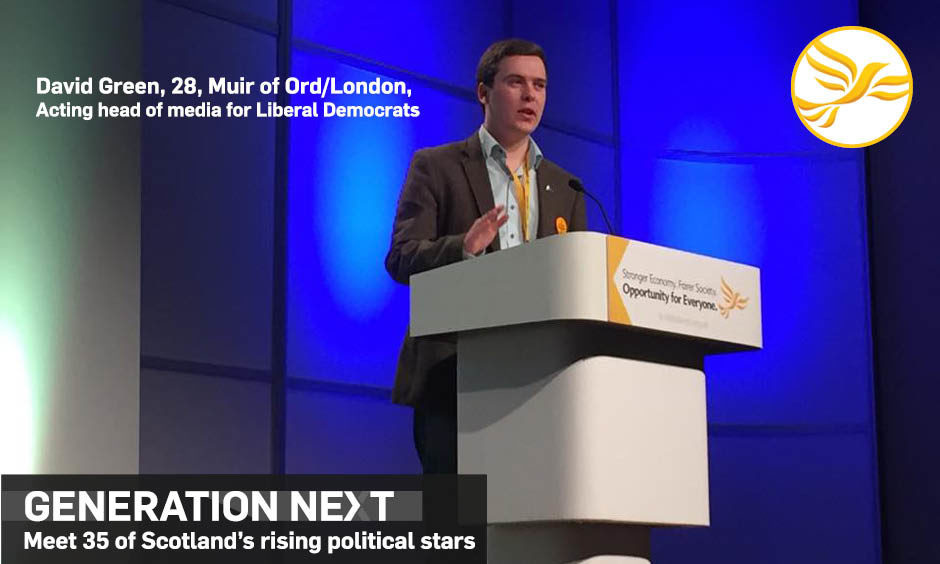 Charles Kennedy's former aide has spoken publicly for the first time about coming to terms with his mentor's tragic death – and how the passionate politician was "still up for the fight" even in his final days.
David Green was just 21 and nearing the end of his studies at Aberdeen University when he started working for the MP and former Liberal Democrat leader in 2013.
He remained at his side throughout the independence referendum and the bitter and unsuccessful general election campaign that followed as Mr Kennedy fought in vain to keep hold of the Ross, Skye and Lochaber seat.
Three weeks after that painful defeat in 2015, Mr Green was staying with his parents in Muir of Ord when he was awoken to the shock news of the 55-year-old's death.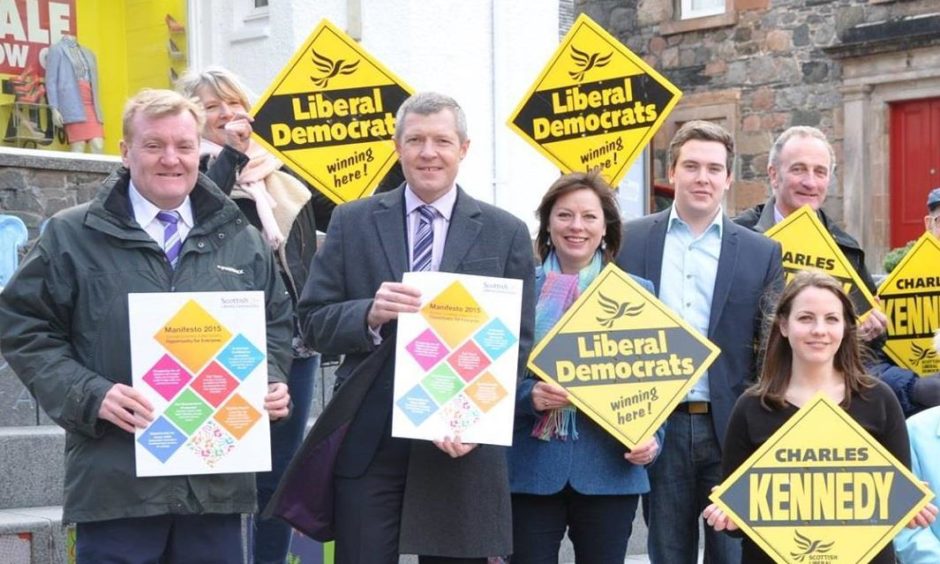 Now the Lib Dems' acting head of media, he opened his heart for the first time about that traumatic period during an interview for our Generation Next project – an in-depth focus on 35 people in politics all aged 35 or under and considered among the brightest prospects in their parties, north of the central belt.
All were asked to name their political hero, and seven chose Mr Kennedy, far more than anyone else.
"I'm sat here speaking to you in my family home right now, and I still remember that this is where I found out Charles had died," he said.
"I got a call at 6am, and I just couldn't quite believe it, because I'd only been texting him a couple of days beforehand about a meeting we were due to have.
"Because Charles was still really up for being involved, particularly with the European campaign we were due to have. He was up for the fight."
Kennedy's Lib Dems stood against Iraq War
Mr Kennedy had been a Highland MP since 1983 and led the Lib Dems from 1999 to 2006, during which time the party won its highest number of seats, and memorably stood against the Iraq War.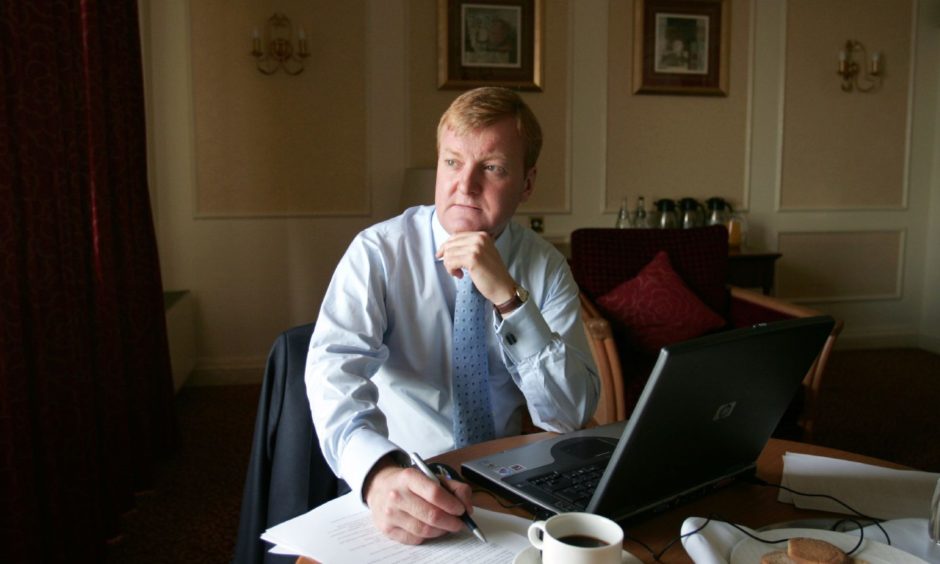 The widely respected politician died after suffering a major haemorrhage linked to his battle with alcoholism.
Because he was Mr Kennedy's right-hand man, Mr Green spent the day he learned of his death fielding phone calls from the media, while trying to come to terms with the tragedy.
"It was a huge shock. I think the toughest experience of it all was because I was a press contact for him, I spent that whole day I found out he had passed away taking calls from journalists," he said.
"It was just so surreal, but I'm certainly still very sad about it, as many people are. It was a very tough thing to deal with.
"But, I mean, I sort of look at it… his sort of style of politics, the issues he picked up, the bravery to take a stand when it wasn't a popular thing to do…
"There's a lot of things I'm very fortunate to have learned from him."
Ties that bind…
Mr Green, who went on to work for Orkney MSP Liam McArthur before switching to Westminster, said he now ensures the next generation of Lib Dems learn the same lessons taught to him.
The 28-year-old also revealed that, on important or poignant occasions, he and Scottish party leader Willie Rennie often now wear the type of Mulbuie tartan tie that was a favourite of Mr Kennedy.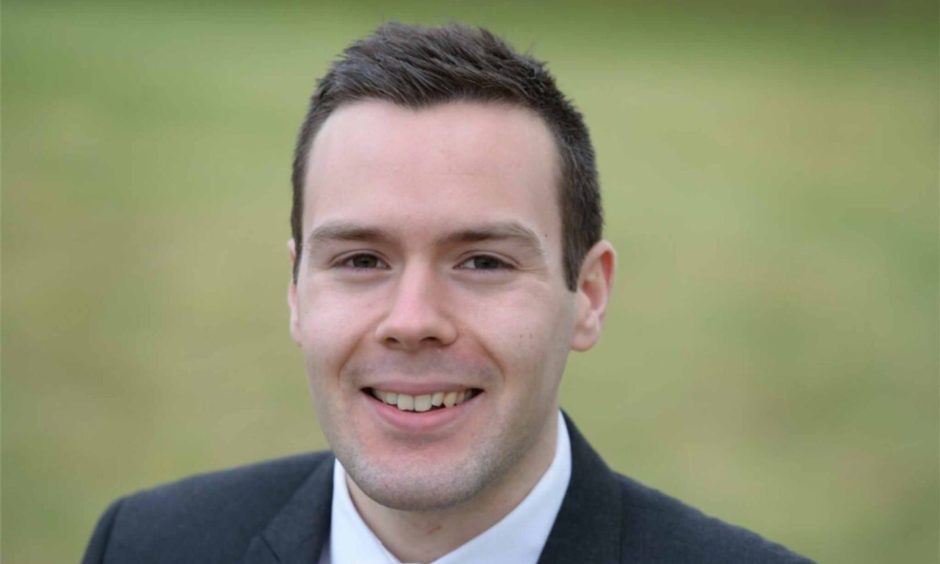 Mr Kennedy was named as a "political hero" by seven of the 35 participants in our Generation Next project.
That number included six of the seven featured Lib Dems, as well as John Erskine, a former and future Labour candidate in the Highlands, who has worked for several high-profile MSPs, including Kezia Dugdale.
"I share his identity as a Highlander first, but I'm also comfortable with being Scottish, British and European," he explained.
"My parents knew him well, they went to school with him at Lochaber High School, and he was probably the first politician I met growing up.
"You used to see him kicking about Dingwall on a Saturday or whenever.
In politics he represents something that I think is lost now. He is well regarded as a decent politician, he had integrity, he was very inclusive and connected to ordinary people."
"In politics he represents something that I think is lost now. He is well regarded as a decent politician, he had integrity, he was very inclusive and connected to ordinary people.
"And after years of campaigning on the patch, I've never heard such affection for a politician as I have for Charlie on the doorstep."