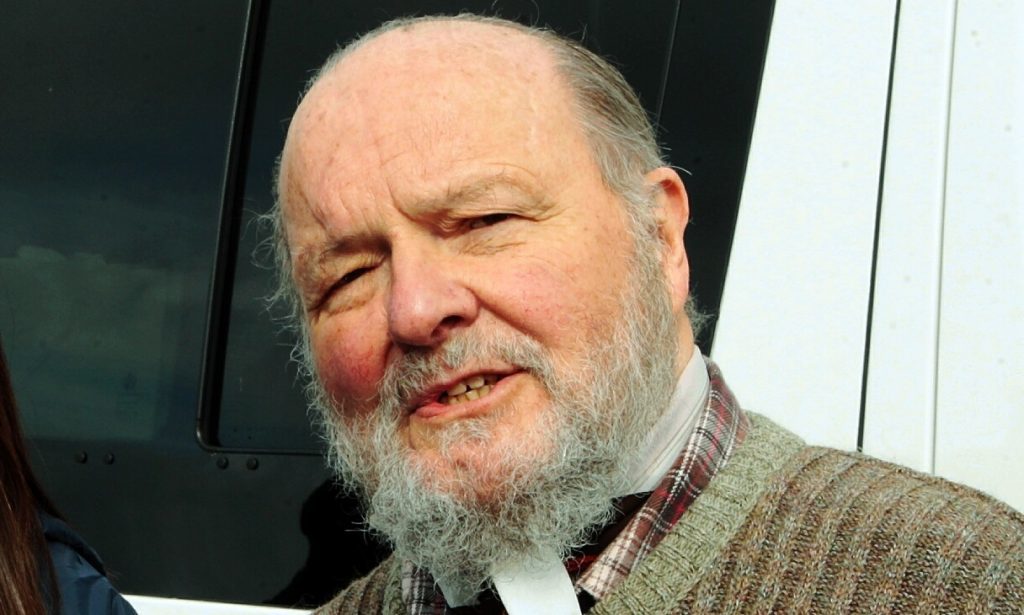 A member of the SNP was "spoken with accordingly" following a flag row outside an Angus polling station.
The incident happened on Thursday morning at Carmyllie Hall with a complaint made to Angus Council's returning officer.
Jim McGugan – who has been a member of the SNP for 53 years – denied any wrongdoing following the incident outside the hall.
Mr McGugan had a box of handheld waving flags in the saltire or – strangely for a Scottish parliamentary election – the St George's cross which he was offering to voters on the way out.
He said what he was doing wasn't against the law and was something he has done for the past eight years at polling stations.
"A complaint was received by the returning officer in Forfar and I've been instructed to take the flags away," he said.
"The complainer apparently wasn't happy that the 'SNP flag' was on display – but the saltire is the flag of Scotland; how could it cause offence?"
A spokesman for Angus Council said: "We did receive a complaint about the actions of an individual outside the polling station at Carmyllie and he was spoken with accordingly."
The incident happened during what was a fairly undramatic day at the polls in Angus.
Forfar leisure centre polling staff reported a steady start to the morning, with numbers picking up from 8am as people popped in to cast their votes on the way to work.
People were arriving in their dribs and drabs at Arbroath Sports Centre although the tellers reported there were not many first-time voters coming to the polls.
Young voters turned out in unprecedented numbers during the independence referendum but it remains to be seen if the same will be true for this election.
The county is traditionally seen as an SNP/Conservative marginal area, but has been an SNP stronghold since 1997.