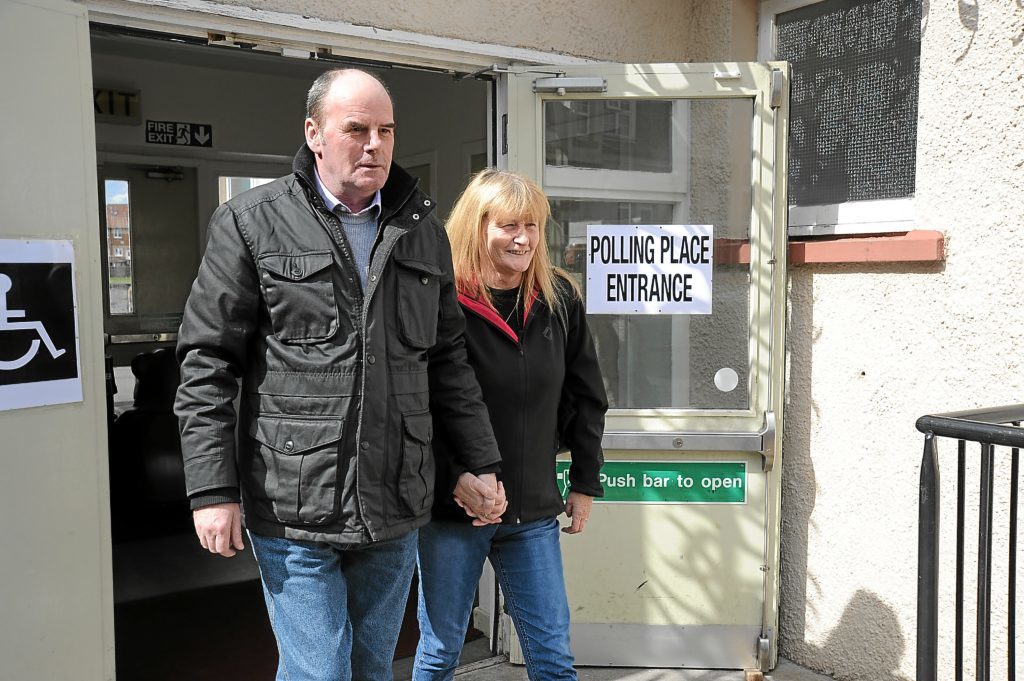 Fife's top political figures, and their challengers, are preparing for a long and nervous night after voters went to the polls across the region.
Scottish Labour's deputy leader Alex Rowley is fighting to hold on to the Labour heartland of Cowdenbeath.
With Annabelle Ewing aiming to bring the constituency into the SNP fold, his challenge is tough and the outcome will be among the most eagerly anticipated.
Mr Rowley took the seat in a by-election in 2014, following the death of Helen Eadie.
He said: "I have worked hard and put forward a very positive case so it's in the hands of the voters now.
"I'm realistic about where the polls are but we have worked hard for every vote and I have worked hard as a local MSP in the area, so we'll see if that helps."
Ms Ewing said: "I am very proud of the positive campaign that Team Cowdenbeath SNP have run.
"We have literally spoken to thousands of voters across the constituency and we now await the people's voice."
Also contesting the seat are Conservative Dave Dempsey, who is a Fife councillor, and the Liberal Democrats' Bryn Jones.
In Dunfermline the by-election battle of 2014 is being repeated between the SNP's Shirley-Anne Somerville and Labour's Cara Hilton, which was won by the latter.
Also in the running are James Calder, for the Liberal Democrats, and James Reekie, for the Conservatives.
Defending his seat in Kirkcaldy, SNP candidate David Torrance said that reports of low turnout were giving him cause for concern.
Having defeated Labour's Marilyn Livingstone by just 200 votes in 2011, he said: "I've always been nervous on election days, even when I was a councillor."
"The turnout is extremely low and that is what is worrying me at the moment."
Meanwhile, Labour candidate Claire Baker said she realised Labour have a difficult challenge ahead of them but that people who had identified themselves as voting for her had been turning out throughout the day.
"I think Labour has had a good campaign and Kezia has shown good leadership," she said.
"We have a good set of policies so no-one can be in any doubt as to what Labour stand for."
Also standing are the Lauren Jones for the Liberal Democrats and Martin Laidlaw for the Conservatives.
Votes for Mid Fife and Glenrothes and North East Fife are also being counted.