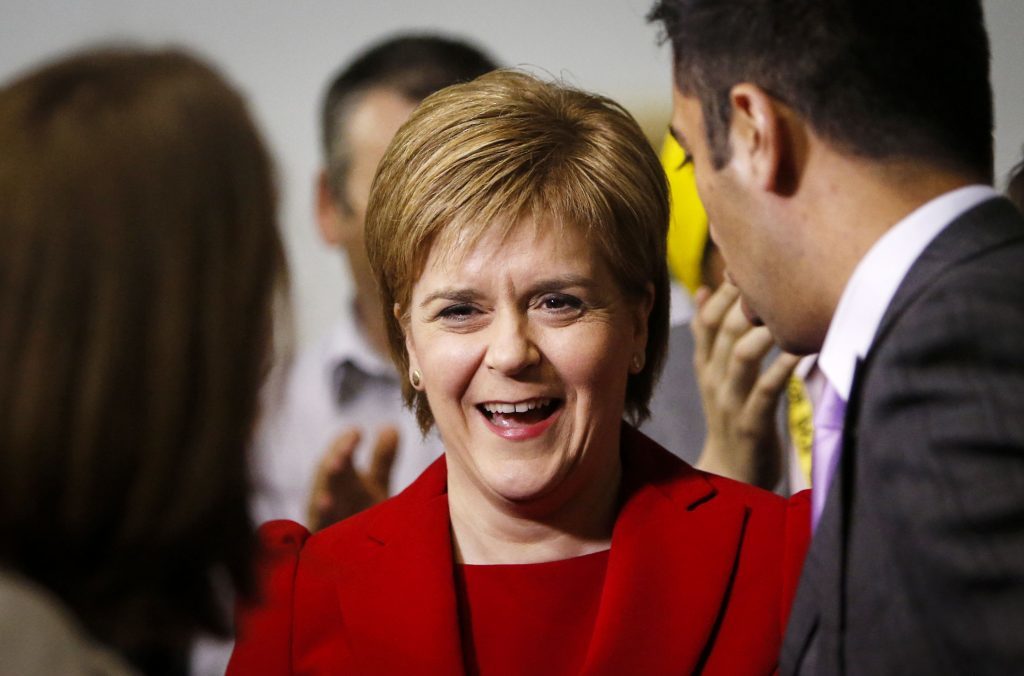 A seismic shift has taken place in Scottish politics with the Conservatives poised to become the official opposition to a third term SNP Government.
Tory leader Ruth Davidson pulled off the shock result of the night, surprising even her closest allies, by winning her Edinburgh Central constituency.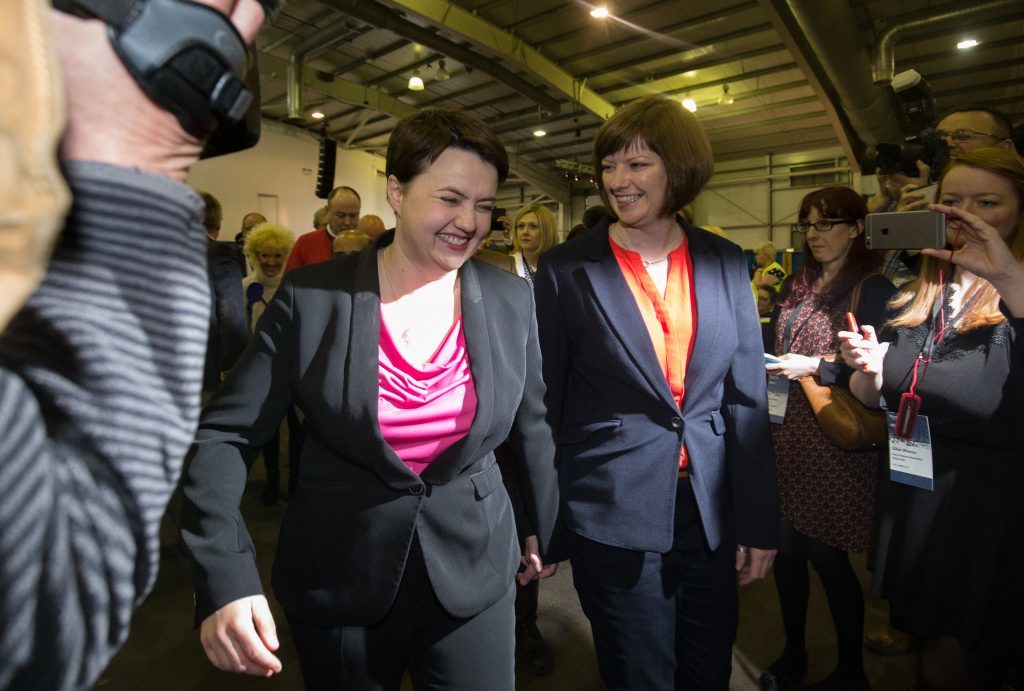 Almost as surprising was Willie Rennie romping to victory in north-east Fife, with the Liberal Democrat boss booting the SNP's Rod Campbell out of office with a massive swing back towards his party.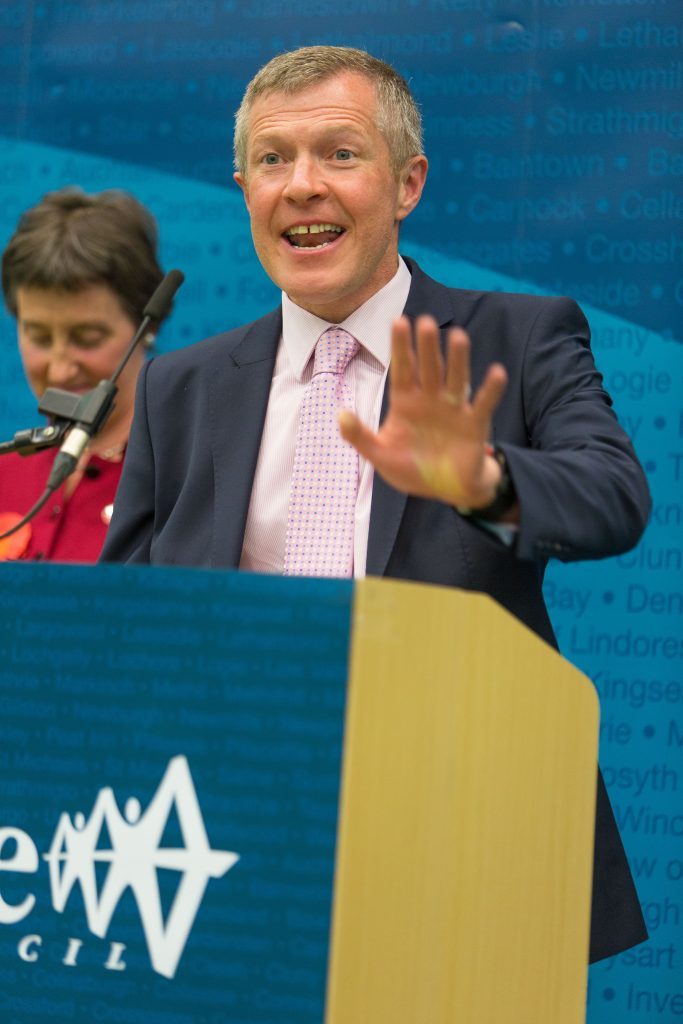 The SNP was certain of a record third consecutive term as the largest party and still on course to secure a majority.
Nationalists will have to rely on regional list seats for the latter result, though, when many commentators had predicted control of Holyrood would be gained with constituencies alone.
The Conservatives are now almost certain to become the official opposition having seen their share of the vote increase across the board as Labour's plummeted and Kezia Dugdale's party lost several key seats.
During her victory speech after holding her Glasgow Southside seat, Ms Sturgeon said it is "now beyond doubt" the SNP has taken control of Holyrood.
"That has never been done before in the history of the Scottish Parliament. We have made history," she said.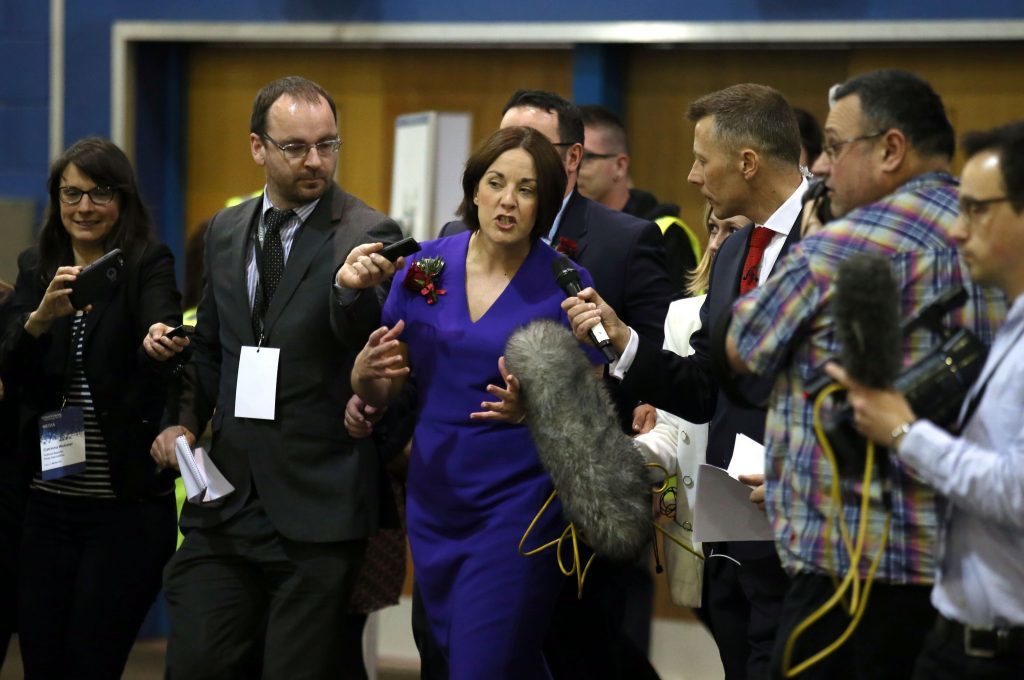 Ms Dugdale, who will return to Parliament as a Lothians list MSP, has said she will not stand down as leader of Scottish Labour after her party was all but wiped out in their traditional heartlands.
She said it was "always going to be tough" for the party "just a year after a painful General Election defeat".
"I am proud that our campaign rose to the challenge of offering an alternative vision to what could be done in our new more powerful Parliament."
'Self-immolation for dummies'
Labour's catastrophic night saw the party descend into civil war with politicians squabbling over campaign tactics.
Ex-Dunfermline MP and Mid Scotland and Fife list candidate Thomas Docherty launched a grenade into plans to raise taxes.
But he was unequivocal that Kezia Dugdale should stay on as leader.
Mr Docherty told The Courier: "Our manifesto, looking at the opinion polls and talking to people on the doors, has been roundly rejected.
"Perhaps as few as one in five voters have voted for this platform. If 1983 was the longest suicide note in history then this is self-immolation for dummies.
"It is clear that Jeremy Corbyn has cost us votes in Scotland and I think there needs to be a long reflection not just on Jeremy – and I don't think he should go yet, I think he deserves more time – but on the policy platform."
Later on BBC Scotland, he said: "Anyone who thinks Kezia Dugdale should resign needs to lie down in a dark room."
But he was shot down by Iain Gray, who led Labour into the 2011 Holyrood election.
Mr Gray, education spokesman, said he "completely disagrees" with Mr Docherty's assessment.
He said: "Kezia Dugdale has run a courageous campaign. She has set the terms of the campaign.
"It has been about who will use the powers to stop austerity. Asking those who earn over £150,000 to pay a little more…seems to me to be a pretty solid Labour policy."
See below for our updates from the overnight counts. For more updates throughout Friday, click here.
---