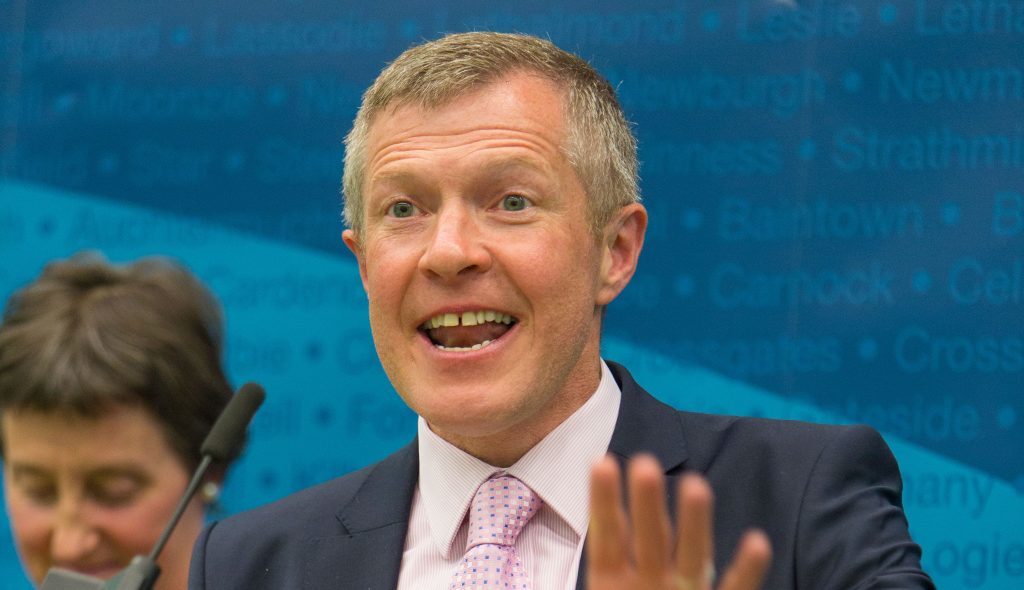 The Liberal Democrats returned to winning ways with a sensational victory in North East Fife.
Scottish party leader Willie Rennie will represent the area after ousting the SNP's Roderick Campbell.
However, Nicola Sturgeon's party could not be stopped elsewhere in the Kingdom, sweeping aside rivals in Kirkcaldy and Mid Fife and Glenrothes.
Clearly delighted to be elected, and assisted by a collapse in the local Conservative vote, Mr Rennie, originally from Strathmiglo, said: "People know I'll always be on their side and stick up for them.
"The area is often neglected and that deserves to change."
He pledged to continue campaigning to keep college courses at Cupar's Elmwood campus and said he would make the Madras College issue a priority.
"It is important to work in partnership with the community council, Stepal and Parent Voice.
It's not going to be easy but I'm determined to get my hands dirty to help to resolve this situation."
Elsewhere, Jenny Gilruth secured victory in Glenrothes and Mid Fife, while David Torrance comfortably defended his seat in Kirkcaldy, both for the SNP.
Fears of a low turnout affecting the SNP were quickly dismissed once the first ballot boxes were counted, with Mr Torrance thanking those who re-elected him.
Transforming a majority of less than 200 votes over Labour in 2011 to almost 7,395, he shed tears of joy as the result was announced.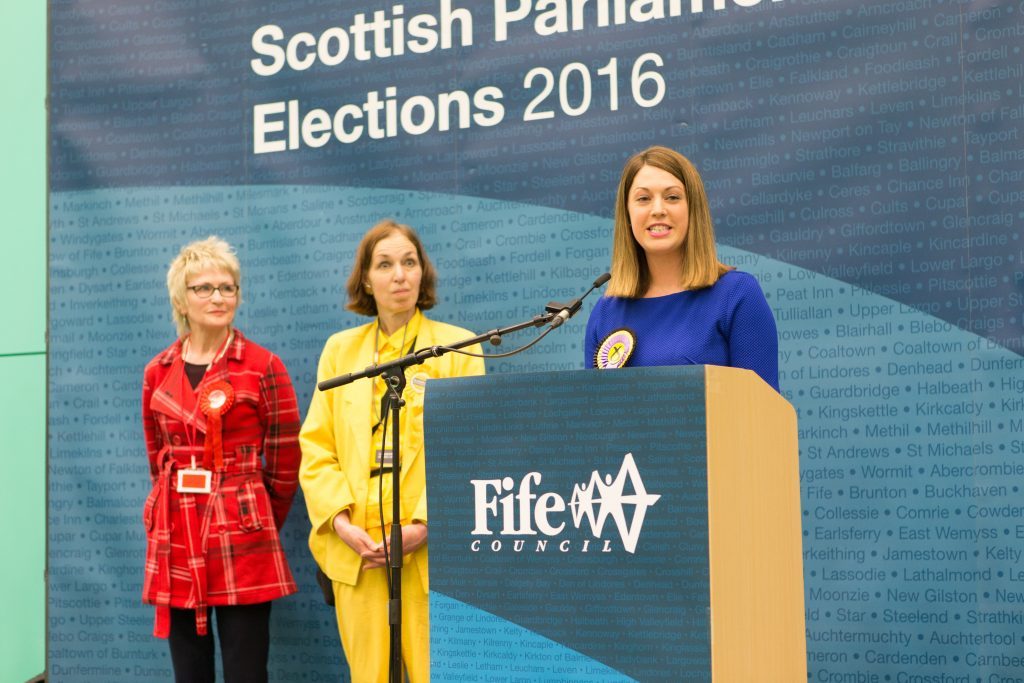 "It tells me that the voters have put their trust in me once again," he said.
"The number of people I met on the campaign and wished me luck was incredible.
"I've never experienced that before, even as a councillor."
Ms Gilruth, replacing the retiring Tricia Marwick, actually doubled the majority of her respected predecessor to more than 8,000.
"My focus is education and how the attainment fund will benefit Mid Fife and Glenrothes," she said.
"Also the Levenmouth rail link is of vital importance to the community, as well as improvements to the A92 and jobs."
Also of significant note, the Conservative Party enjoyed a significant increase in its vote in both Kirkcaldy and Mid Fife and Glenrothes.
However, the Labour Party's woes continue in its traditional heartland, sustaining significant drops in both Central Fife votes.