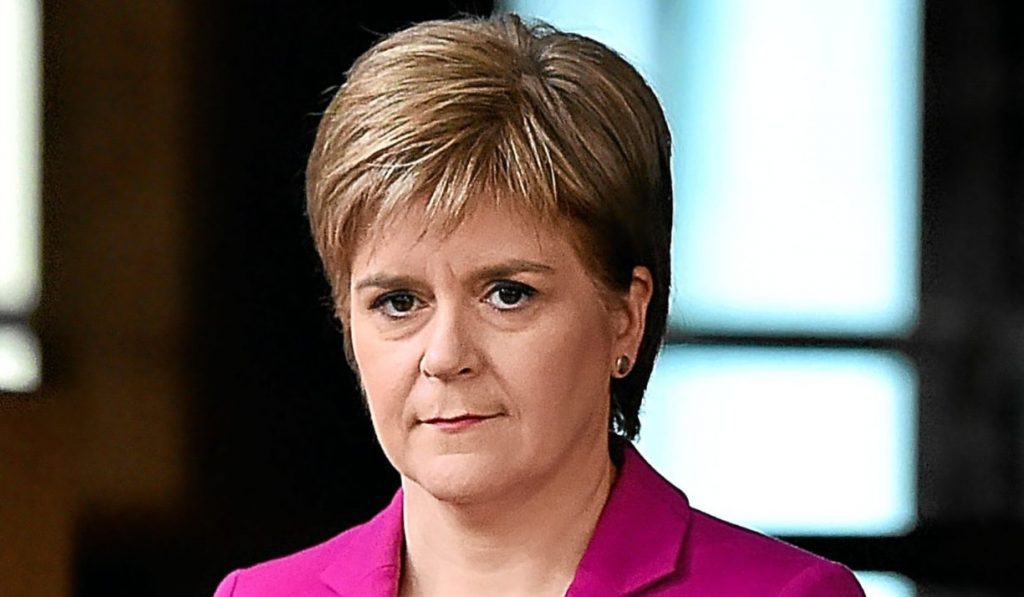 Nicola Sturgeon has promised the SNP will "not assume a monopoly of wisdom" in Holyrood as she appealed to all MSPs to back her as First Minister.
The SNP leader is to be formally elected into Bute House on Tuesday after the Nationalists secured an unprecedented third consecutive term in this month's election, albeit without an overall majority.
Speaking ahead of the formality that is the parliamentary vote for the position of First Minister, she asked "MSPs from all parties to support my nomination".
"I am absolutely clear that the SNP has an overwhelming mandate to continue to govern, and I have a mandate to continue as First Minister. I am therefore calling on Parliament to recognise that mandate," she said.
"And if re-elected by Parliament I will lead a government that seeks to win votes, not simply by the force of our numbers, but by the strength of our arguments – and by the support we are able to build for our policies in the country as a whole.
"And we will not assume a monopoly of wisdom. Good ideas exist across the parliamentary chamber and I promise that we will always seek to judge them on merit, rather than on their party of origin.
"That is the open, inclusive and outward looking approach to government that I will endeavour to take."
The election of Ms Sturgeon is to take place this afternoon with ministerial elections expected to take place on Wednesday.
In the improbable event a First Minister is not elected by June 1 there will be another Holyrood election.
Ms Sturgeon is likely to face her inaugural First Minister's Questions in this session of Parliament on June 2. The official opening ceremony of the fifth session of the Parliament will see the Queen address MSPs.