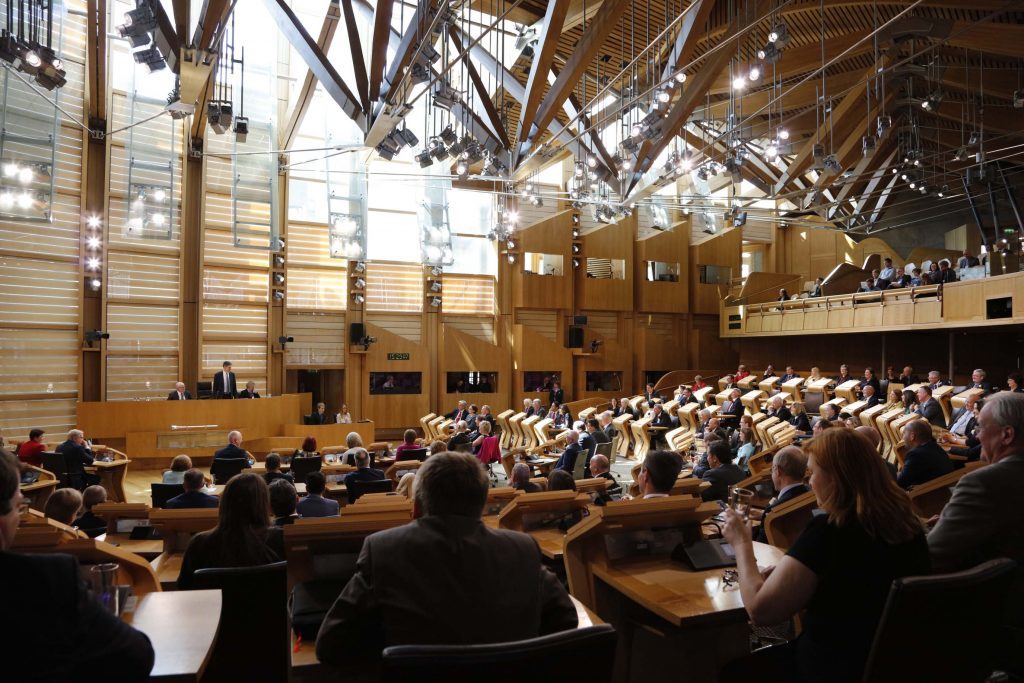 The Scottish Government's controversial named person scheme will be debated by MSPs this week.
The Scottish Conservatives will use their parliamentary debating time to challenge the policy, which they want scrapped before it comes into force in August.
The party previously described the scheme – involving a named person such as a health visitor or teacher being appointed for every child – as an "unacceptable intrusion into family life" which spreads resources too thinly.
Tory shadow education secretary Liz Smith said: "Named persons was one of the biggest issues raised by people in the election campaign.
"We also know that health workers and public sector staff are also expressing concerns.
"It's therefore only right for the newly-elected parliament to have a sober and serious debate about whether named persons is workable and if it can be implemented safely.
"The Scottish Government can't just dismiss worries about named persons as scaremongering – not when professionals on the front line are expressing concerns.
"The Scottish Conservative opposition is determined to ensure that these concerns are heard in Parliament and given a proper hearing."
The debate over the policy was reignited last week following the convictions of Rachel Trelfa, or Fee, and her partner Nyomi Fee for the murder of Liam Fee.
Liam, two, was killed at the family's home in Fife, one of the areas in Scotland which is piloting the initiative.
The No to Named Persons (NO2NP) campaign group questioned if "this universal scheme got in the way of the kind of targeted intervention we all wish had been used to save his life".
Education Secretary John Swinney insisted on Friday that Liam's death "has absolutely nothing to do with named person".
He said: "I think it is atrocious to try to establish any link between the named person proposition and the Liam Fee case because Liam Fee was very much on the radar of social-work services, there was a very strong amount of involvement of social-work personnel.
"There was an extensive amount of involvement by public authorities, the question the serious case review has got to examine is why did that not result in greater intervention to protect the wellbeing of Liam Fee."
The Government has defended the named person policy, saying individuals will act as a central point of contact to provide families with support and advice, and as a point of contact for other services if they have any concerns about a child's wellbeing.
A Government spokeswoman said the policy is "widely supported" by children's charities and welfare organisations.
She added: "The legislation was passed with cross-party support and not a single vote against, by 103 votes to zero, in the Scottish Parliament – and it has also been upheld by the highest court in Scotland, including a ruling which said the policy had 'no effect whatsoever on the legal, moral or social relationships within the family'.
"It is a policy which is aimed at protecting children's well-being, and is about supporting, not diminishing, the role of parents."