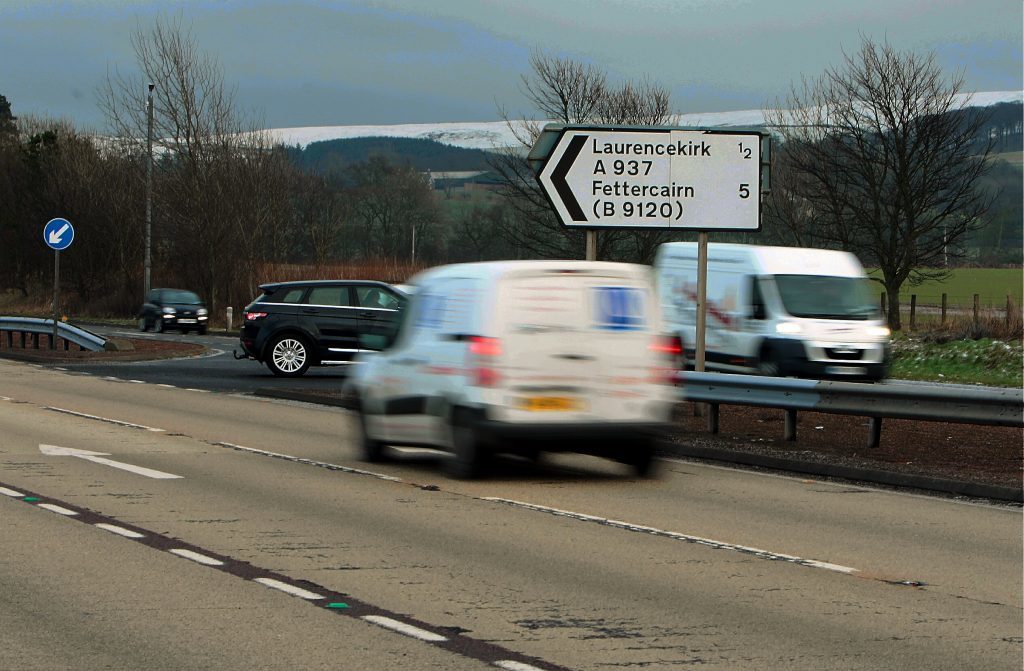 The Scottish Government has admitted it could take up to ten years to build the Laurencekirk flyover – despite promises that the "important upgrade" would be delivered "as soon as possible".
Cabinet Secretary Keith Brown is now facing a backlash from fellow MSPs after he was unable to say when the potentially life-saving work would be carried out – but suggested it might not be before 2026.
The SNP administration announced to great fanfare in January plans to build a flyover at the notorious junction after a ten year campaign by local residents.
At the time, then Transport Minister Derek Mackay said the upgrade would be delivered "as soon as possible".
But Mr Brown has now admitted he does not know when the £24million work will be done and suggested it could take up to a decade.
Tory MSP Alex Johnstone branded the apparent timescale unbelievable, while Liberal Democrat MSP Mike Rumbles blasted the revelation as "broken promise".
Mr Brown, who serves in the Economy portfolio, told parliament his government had shown "strong support" for the region.
But Mr Johnstone said: "People in the Mearns will be outraged to hear that the SNP is now saying it could be another 10 years before the long-awaited Laurencekirk flyover across the A90 is completed.
"This announcement was made five months ago – with the typical fanfare we have become accustomed to – but it now seems that it was premature to say the least."
Mr Rumbles added: "We've waited ten years for the SNP to upgrade the A90 Laurencekirk junction now we're being told to wait ten more. It's simply not good enough."
Locals in Laurencekirk have been calling for action – in the form of a flyover or underpass – on the A90 Aberdeen-Dundee route at its junction with the A937 to Montrose for years.
When asked by SNP member Mairi Evans what the timescale was for the delivery of the flyover, Mr Brown told parliament: "The work will be undertaken over the course of the 10-year city deal period."
He added that Transport Scotland would "progress the scheme" through "the relevant statutory procedures", but "the possibility of inquiries means that we (the Scottish Government) cannot be absolutely definitive at this stage".
Mr Brown also faced criticism from North East MSP Ross Thomson, who criticised a lack of "urgency" in delivering other projects, such as rail improvements to Dundee, which were announced alongside the Aberdeen City Region Deal.