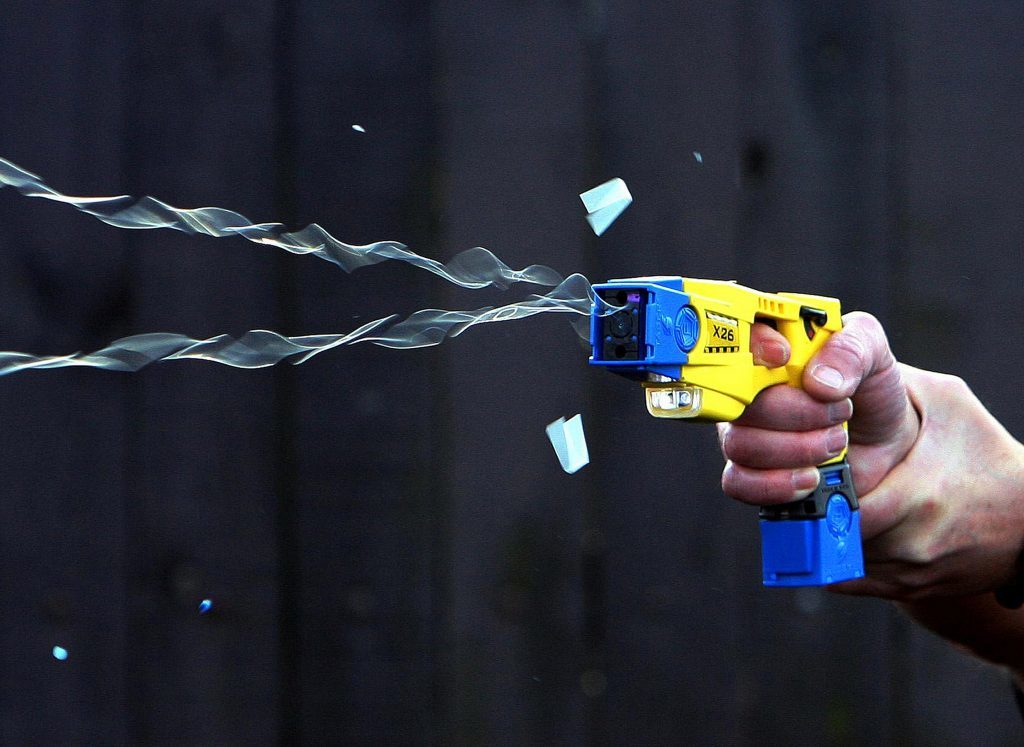 Police officers have raised fears that Tasers look too similar to guns to win public support.
David Hamilton, the chairman of the Scottish Police Federation's north area committee, revealed they are in talks with the firm behind Taser to develop an electroshock weapon that does not resemble a firearm.
He said the source of much public concern over firearms and Taser relate to the display of weaponry, rather than its use.
Mr Hamilton has suggested a torch-shaped device might allay some of those fears.
He said: "We understand the concerns of the public and how it looks and we are sympathetic that people do not want to see police carrying what looks like a gun," he said.
"We are trying to see if there are other options that make it more acceptable, for example if we had a Taser that looked like a torch."
He added: "The general public are comfortable that when required the police need to have access to firearms. The whole firearms debate was centred around not when police were using firearms but when police were not using them, but had them on display in public.
"If we had something (a Taser) that did not look like a gun, it might be more acceptable for some people."
Mr Hamilton said lives have "undoubtedly been saved" in Scotland by the use of Taser rather than firearms.
Armed policing has been steeped in controversy in Scotland since officers with firearms were seen patrolling in public places like supermarkets.