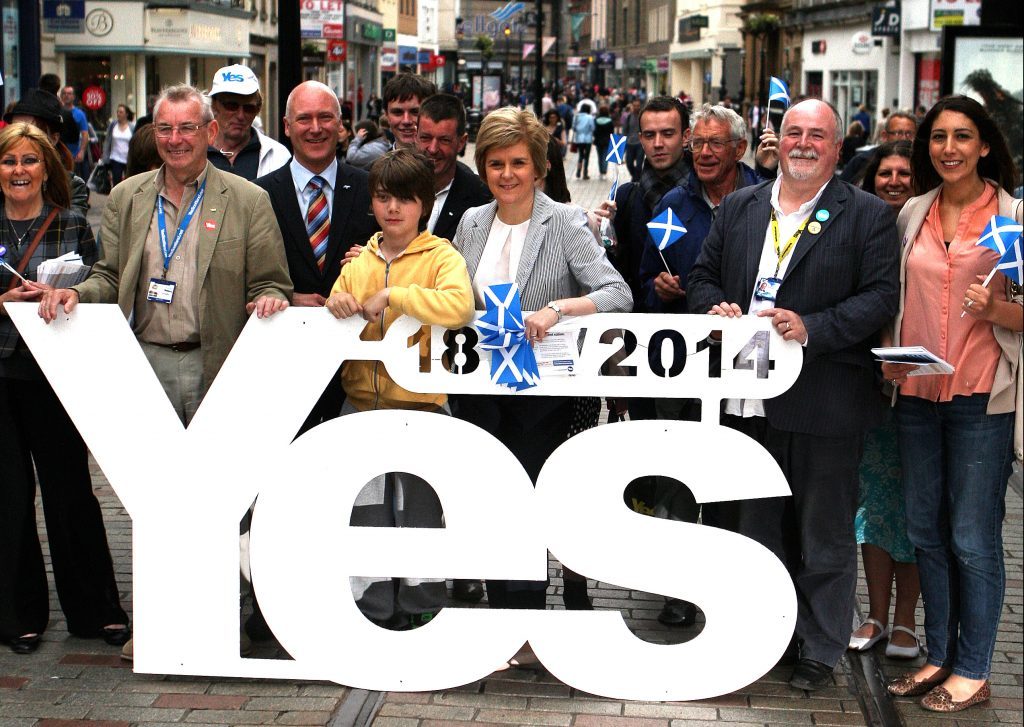 As the Scottish Government publishes draft legislation suggesting that a second independence referendum could be held in spring 2018, is Dundee still a 'Yes' city? Michael Alexander spoke to Dundonians on both sides of the debate.
Shortly after 3 am in the early hours of Friday September 19, 2014, Dundee became the first polling area in the referendum to vote in favour of independence by a margin of more than 13,000.
A total of 93,592 votes were cast in the city, with 57.4% (53,620) favouring independence and 42.6% (39,880) against.
The result confirmed Dundee as Scotland's most pro-'Yes' city, followed by West Dunbartonshire and Glasgow where 54% voted Yes and 46% No.
History now records that the Dundee and Glasgow votes went against the national trend where 55% (2,001,926) voted to remain within the UK and 45% (1,617,989) voted for self-determination.
But as First Minister Nicola Sturgeon this week launched a consultation on a new draft Referendum Bill claiming that Scotland deserved the opportunity to consider the issue again in light of Brexit, is Dundee still a 'Yes' city, and would a similar vote emerge again?
Dundee West MP Chris Law, who was elected to the House of Commons as one of the SNP's 56 new MPs in May 2015, says the underlying reasons for Dundee voting Yes in 2014 haven't gone away.
He told The Courier: "I believe that Dundee will still very much be a Yes city should there be another independence referendum.
"The reasons why Dundee voted overwhelmingly for independence, with the biggest majority in Scotland are I believe, stronger than ever.
"Dundee is a city which suffered badly from the effect of the Thatcher policies of the eighties and nineties.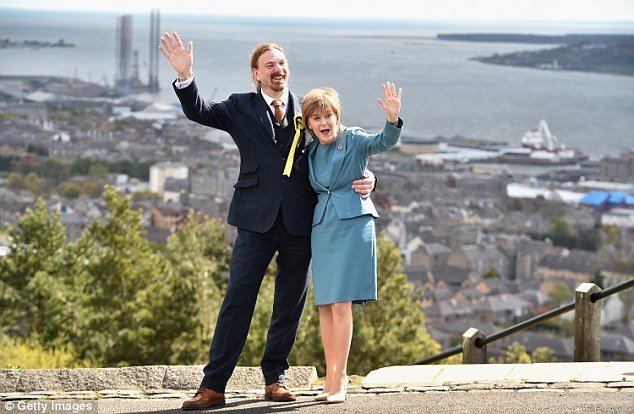 "We had huge unemployment issues resulting from those policies and people here are hungry for change.
"In general there's an optimistic outlook in Dundee and we do have a lot to be proud of. We're an art and design hub, the city has loads of culture, we are strong in the digital games sector and the scientific and medical research here is world class.
"But we still have high levels of poverty and it's no wonder that Dundonians want something that promises to decrease that as much as possible."
Mr Law said Dundee is a place that "meets all the right circumstances" for a Yes vote.
He claimed that after "17 years of good government with the Scottish Parliament on our doorstep since 1999", the city has had a taste of what that's like and it wants more.
"I believe the only way to achieve that is for us to be an independent country," he added.
"But as the First Minister said at the SNP conference this week, when Scotland does come to take this decision again, whenever that might be, we must not take for granted how anyone will vote.
"We must not assume that people's views – yes or no – are the same today as they were two years ago.
"A new referendum will be a new debate – not a re-run of 2014."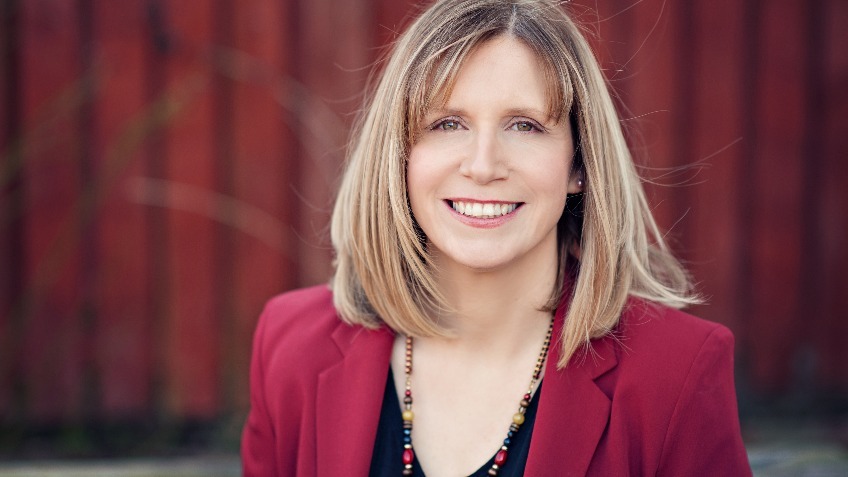 Dundee City Council Labour councillor and economist Lesley Brennan, a former MSP for North East Scotland, voted No in 2014 and would vote No again.
"Economics is the basis for my position," she said.
"We are stronger in the UK. What I find surprising is that the Nationalists are using the Brexit vote as a reason for Scotland to come out of the UK, but only a relative small percentage of Scottish business is done with Europe.
"The Scottish Government's own figures show that Scotland exports £11 billion to the EU but exports £48 billion to the rest of the UK."
Ms Brennan said her other driver to vote No was solidarity with the rest of the UK.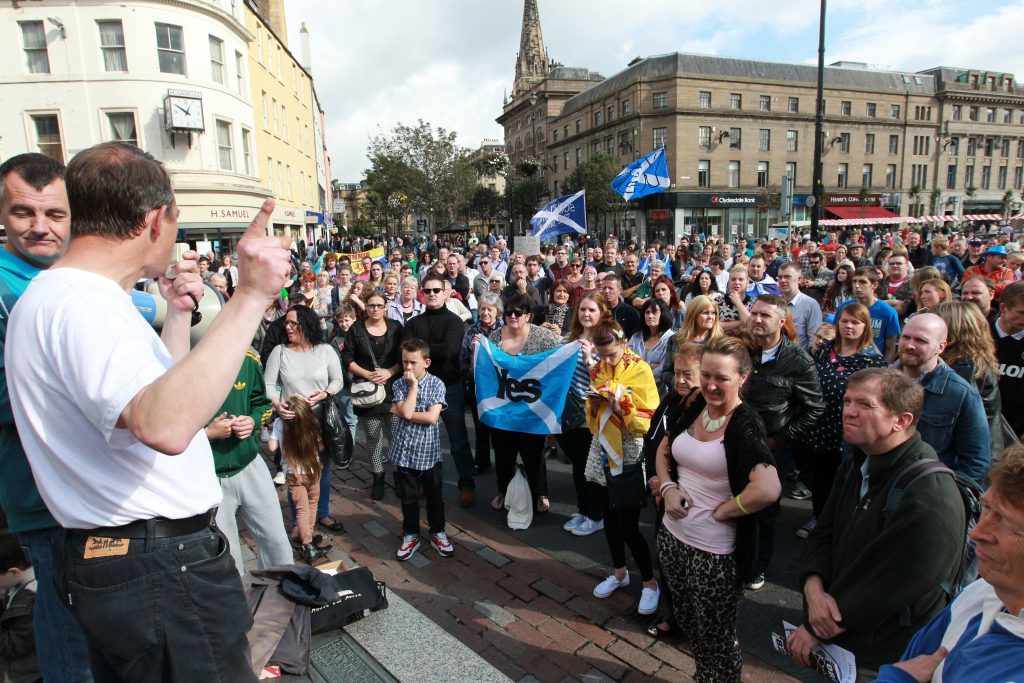 "For me it's the economic system that's the problem when it comes to tackling poverty, not being with the rest of the UK.
"I understand that Nationalists love Scotland. But when people are economically literate and understand how the economy works, they realise the well-being of society depends on the economy and not flags."
Ms Brennan, who also voted for the UK to remain part of the EU, said she believed the Brexit negotiations would "rapidly weaken" the case for Scottish independence as the public gained a greater insight into how the economic system works.
Along with Dundee City Council Labour group leader Kevin Keenan and colleagues, she also believes that Labour offers the "best hope" to the working classes of Dundee and beyond as they fight to bring good quality jobs and contracts to the city.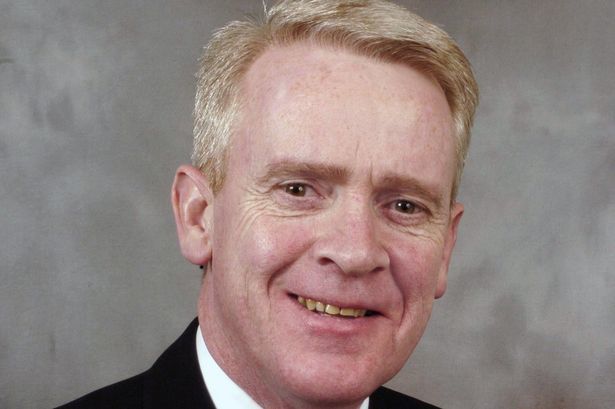 Former Dundee West Labour MP Jim McGovern, who stood down on health grounds shortly before the 2015 general election – a poll where the SNP won his old seat – told The Courier he was "disappointed" Dundee voted 'Yes' in 2014.
He campaigned to stay in the UK and would do so again.
But he feels that many of those who voted Yes – and many of those who then voted SNP in the 2015 general election – did so as a protest against politics in general.
He said: "The last time around I was on the Scottish Affairs Select Committee and was part of an inquiry into the potential impact of independence negotiation and the consequences were very real.
"For example Scotland is heavily dependent on defence contracts that the MoD would never put north of the border again.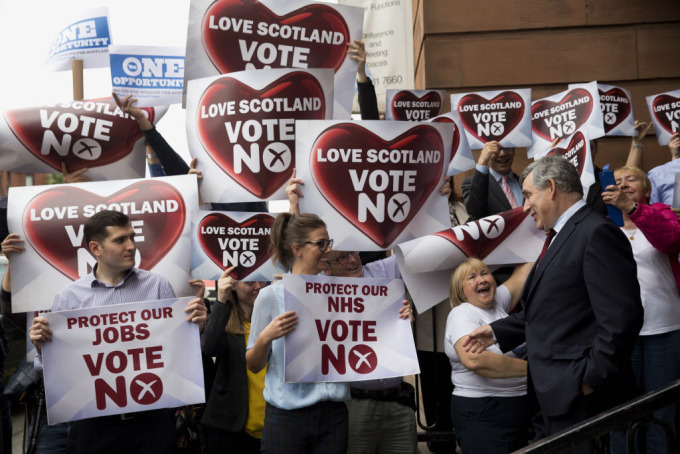 "But I think the Labour Party is still the party working best for working people."
Mr McGovern said he also questioned whether Indy Ref 2 would ever happen and believed it could actually be used as a "bargaining tool" to try and get more powers for Holyrood.
So what do ordinary Dundonians think?
A recent Courier poll suggested 55% of readers were not impressed with the prospect of another Indy Ref poll, but there was a much more even reaction when The Courier spoke to shoppers near the Morrisons store in Linlathen, Dundee, yesterday.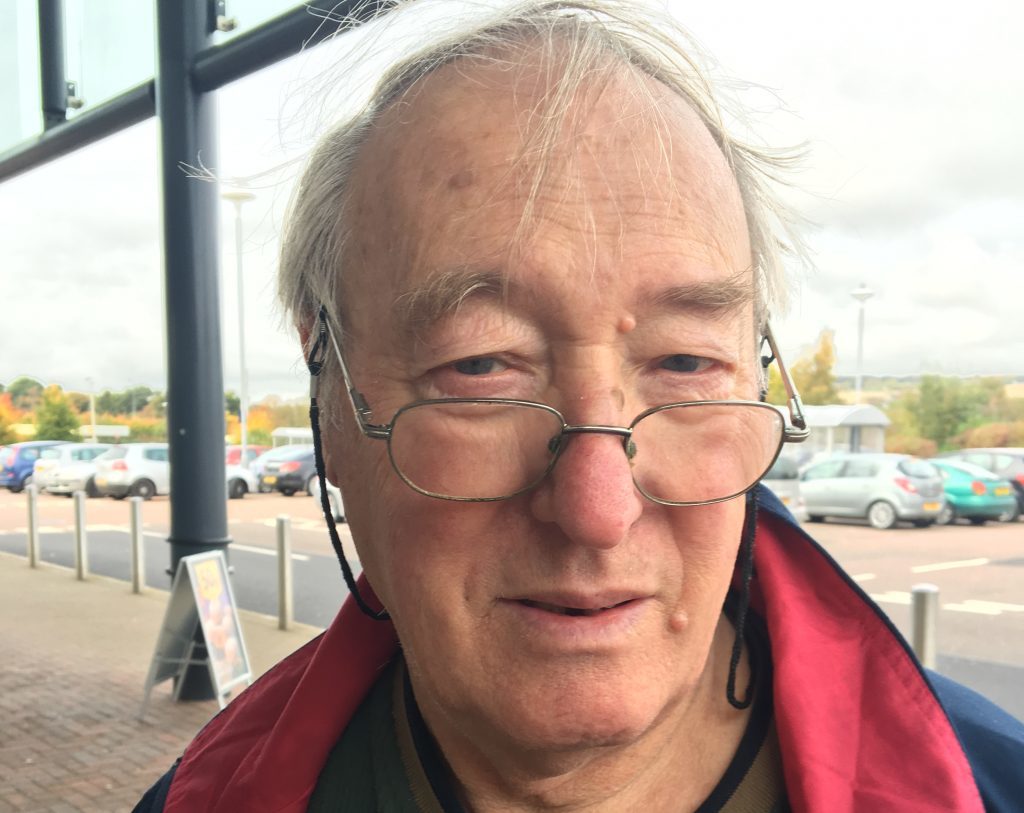 Ron Oakley, 79, a retired physics teacher of  Broughty Ferry said: "I'm from Staffordshire originally and have lived in Scotland for more than 50 years.
"I voted No at the last referendum and would vote No again because independence is a waste of time.
"The government should be getting on with governing rather than going on again about another independence vote."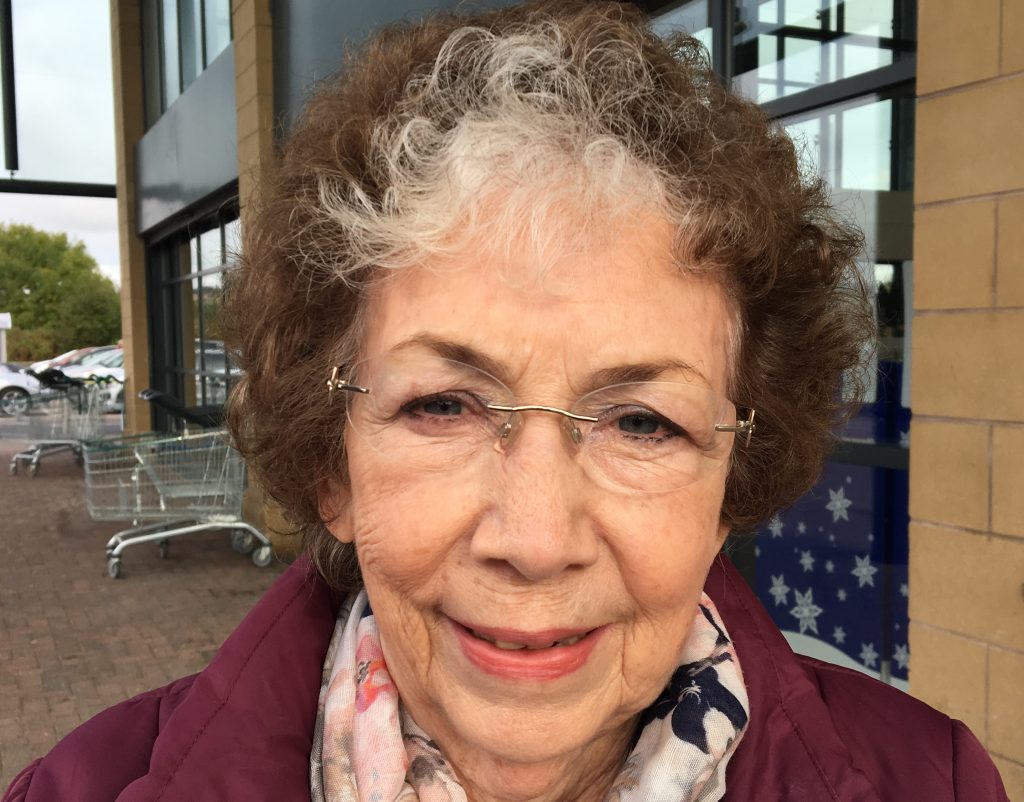 May Maclaren, 76, a retired administrator of the City Road area said: "I voted No the last time because I don't think independence would be best for Scotland.
"Was I surprised the way Dundee voted? Yes and No.
"It's become a bit of an SNP town. The V&A etc is fine.
"But the SNP council and Scottish Government haven't changed anything for ordinary people. There's still a gap. I'd still vote No."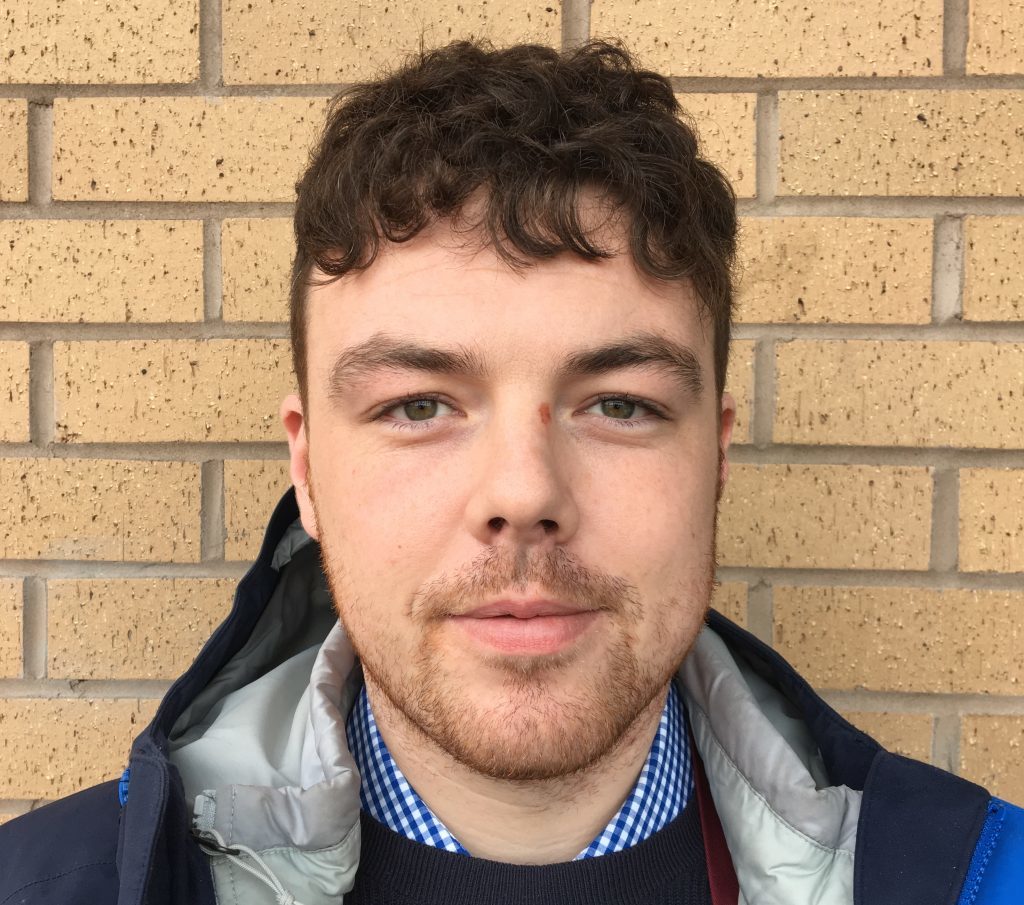 Chris Watson, 26, a shopworker, of Douglas said: "I voted Yes last time and would definitely vote Yes again. I feel the country should be more in control of its affairs.
"Poverty, low wages and unemployment are reasons why so many people voted Yes.
"With all the promises made after the last vote, I think even more people will vote Yes next time because their eyes have been opened to the lies."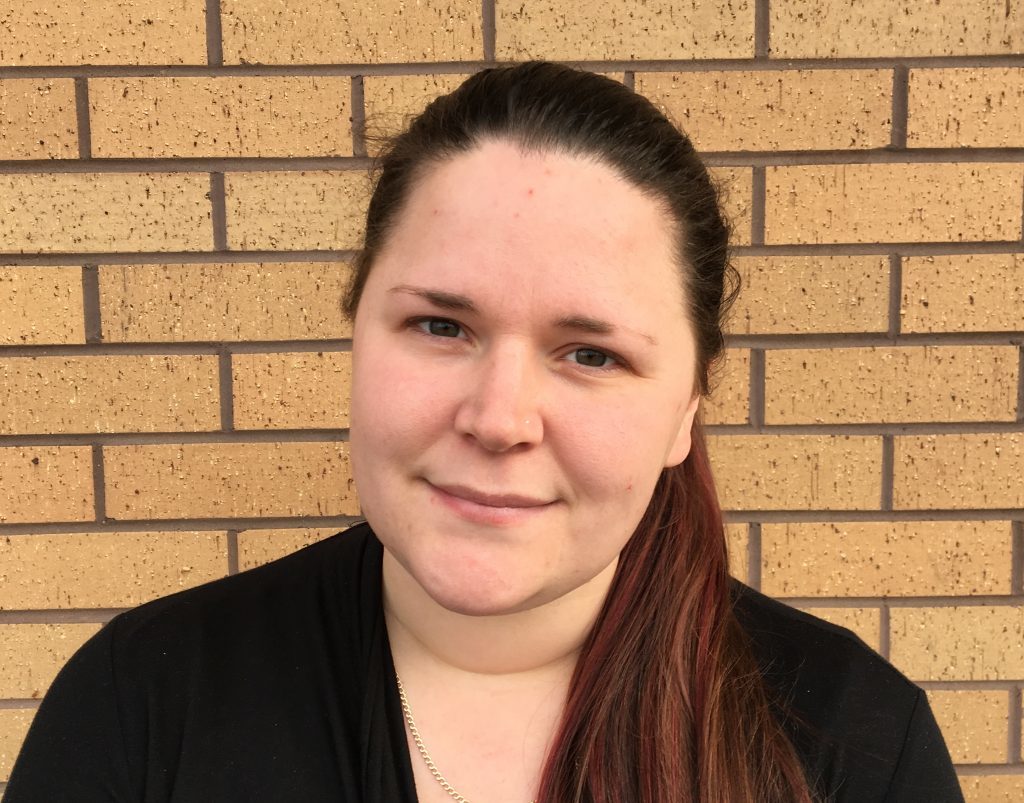 Caroline Houston, 31, a support worker, Maryfield, said: "I voted Yes and would definitely vote Yes again to improve financial prospects.
"Unemployment and poverty are such big issues in Dundee.
"We should be able to make our own decisions to make things better.
"With Brexit I think people are scared about their businesses and more would vote for Scottish independence next time."
UK Prime Minister Theresa May has said she does not believe there is a mandate for another referendum on independence.
If Scottish Ministers decide a referendum is necessary it would then be for the Scottish Parliament – where the SNP and Scottish Greens form a small pro-independence majority – to consider the bill and decide whether a vote should be held.
The UK government would then be asked to grant a Section 30 order to make the referendum legally binding.