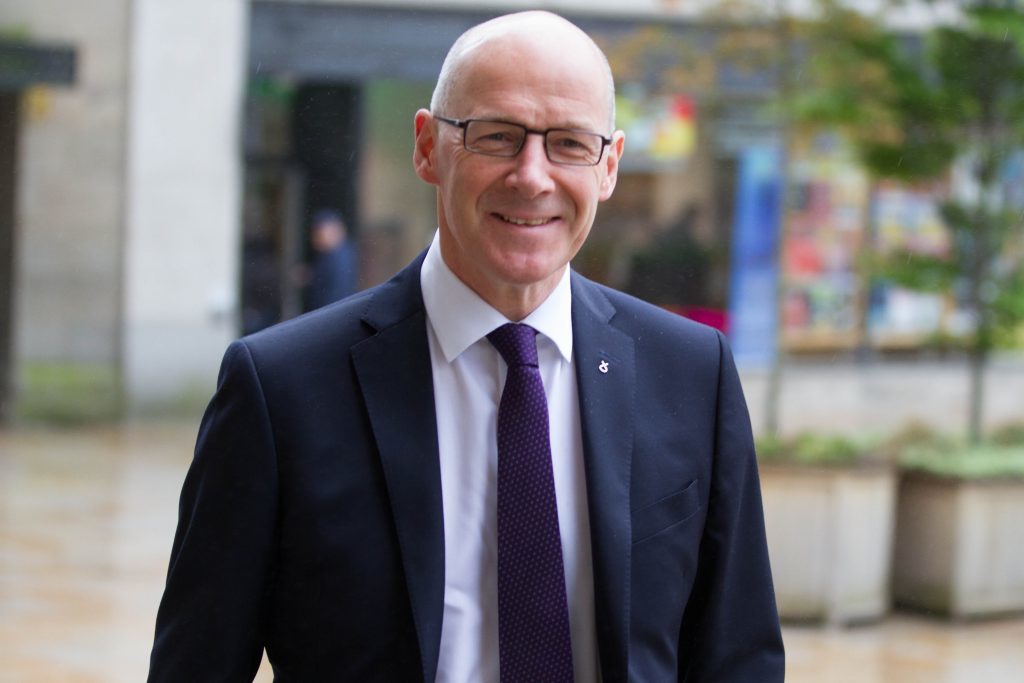 Headteachers in Tayside and Fife will be handed £19 million to improve the performance of poorer pupils.
The cash injection from central coffers is part of the SNP's drive to close the attainment gap, which reveals how dependent academic achievement is on family wealth.
But opposition MSPs have said John Swinney's "sums don't add up", with the Education Secretary's administration slashing education funding elsewhere.
Fife principals will receive £9.8m from the Pupil Equity Fund, compared with £5m for Dundee, £2.1m for Angus and £1.6m for Perth & Kinross.
The cash is divvied up to schools based on the number of pupils on their roll who are eligible for free school meals.
It will be up to school leaders to decide how to spend the money.
Daniel Johnson MSP, Scottish Labour's education spokesman, said the £120m fund does not come close to offsetting the SNP's councils cut this year's draft budget.
For more, including a full breakdown of what local schools will receive, see Thursday's Courier
A Labour analysis found Tayside and Fife is getting £19m in attainment cash, while councils in the area are seeing their day-to-day budgets slashed by £46m in the draft 2017/18 budget.
"Ministers cannot cut the gap between the richest and the rest while they slash £327 million from local education budgets across Scotland," Mr Johnson said.
Scottish Greens MSP Ross Greer said the Scottish Government's claim that it is extra money is "not true when they are proposing deep cuts to council budgets".
Education takes up a major chunk of local authorities' budgets. Their core grants are being cut by 3.2% for 2017/18, but Finance Secretary Derek Mackay says councils' overall spending power has increased.
Liz Smith, for the Scottish Conservatives, said that some schools in Scotland have not been given any cash.
She called for assurances from ministers that this is "because the money there is not needed, rather than a fault in methodology".
Nicola Sturgeon has staked her reputation as First Minister on closing the attainment gap, which her party last year pledged to "substantially eliminate within a decade".
Her deputy Mr Swinney, who revealed the allocations on Wednesday during a visit to a Glasgow school, said the latest funding is on top of £50m Attainment Scotland funding and "action being taken by this Government to raise standards for all".
"I want every child in Scotland to have the best possible start in life, and it is unacceptable for children from the poorest backgrounds to have their chances limited by circumstances outside their control," he said.
"This government has made clear our priority is to close the poverty-related attainment gap and our new £120m Pupil Equity Funding is aimed at doing just that."