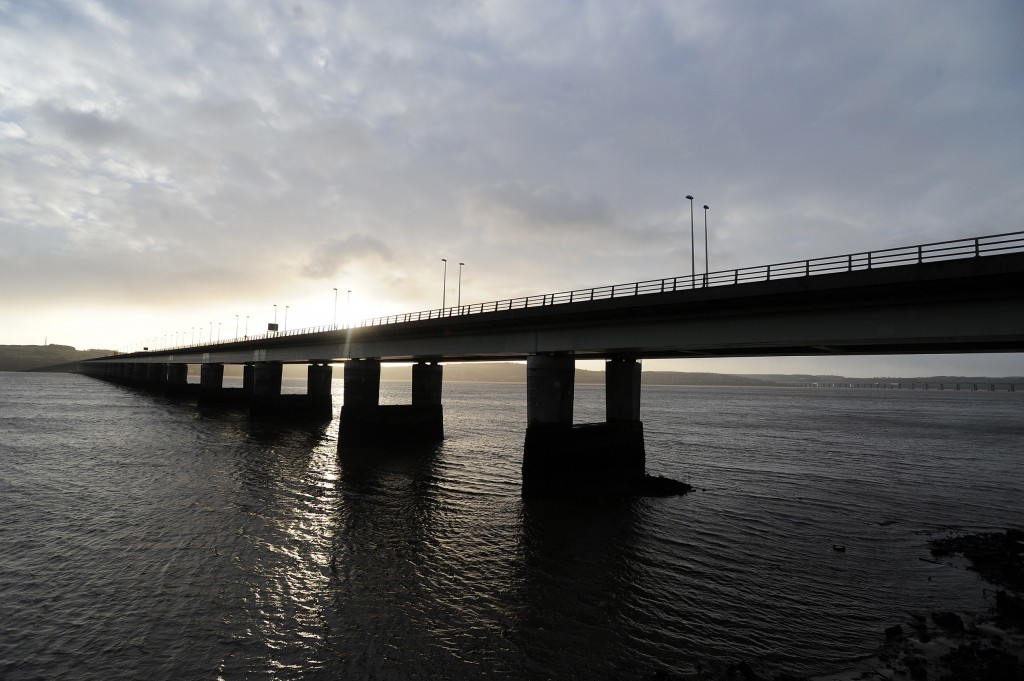 Motorists have each saved thousands of pounds in bridge tolls since The Courier's campaign to scrap them triumphed.
New SNP figures show that a typical daily commuter crossing the Forth Road Bridge will have saved £2,280 in charges during the nine years it has been toll-free.
Those driving the Tay Bridge have an extra £1,824 in their pocket since the fees were abolished in early 2008.
The Courier's Scrap the Tolls campaign was instrumental in convincing politicians across Holyrood to support the cause.
Getting rid of them was a major SNP manifesto commitment ahead of the Holyrood election in 2007, which they fulfilled as a minority government when the charges were lifted in February of the next year.
David Torrance, the SNP MSP for Kirkcaldy, said: "It is nine years this week since the SNP scrapped the last of the transport tolls on the Forth and Tay bridges – saving the average commuter around £2,000 each.
"In Scotland we enjoy no tolls on roads and bridges, free tuition fees, free prescriptions and lower water rates – while the Tories in Westminster prefer tax cuts for the rich and stealth taxes for everyone else."
Not everyone was in favour of the move. WWF Scotland said at the time the removal of the fees "simply makes the job of tackling climate emissions that much harder".
Commuters were previously charged 80p for using the Tay Bridge and £1 for driving over the Firth of the Forth.
The SNP calculated the sums on the basis that commuters had used the crossings for the 253 working days of the year since 2008.
A spokesman for the party said that Scotland compares favourably with England and Wales, where there are 21 tolls in place on their roads, bridges and tunnels.
Speaking during a debate on the Abolition of Bridge Tolls Bill in 2007, the SNP MSP Tricia Marwick, who went on to become presiding officer, said she had "no doubt" that The Courier campaign was instrumental in securing the decision.
She told MSPs: "To paraphrase another newspaper, it was The Courier wot won it."
gmcpherson@thecourier.co.uk