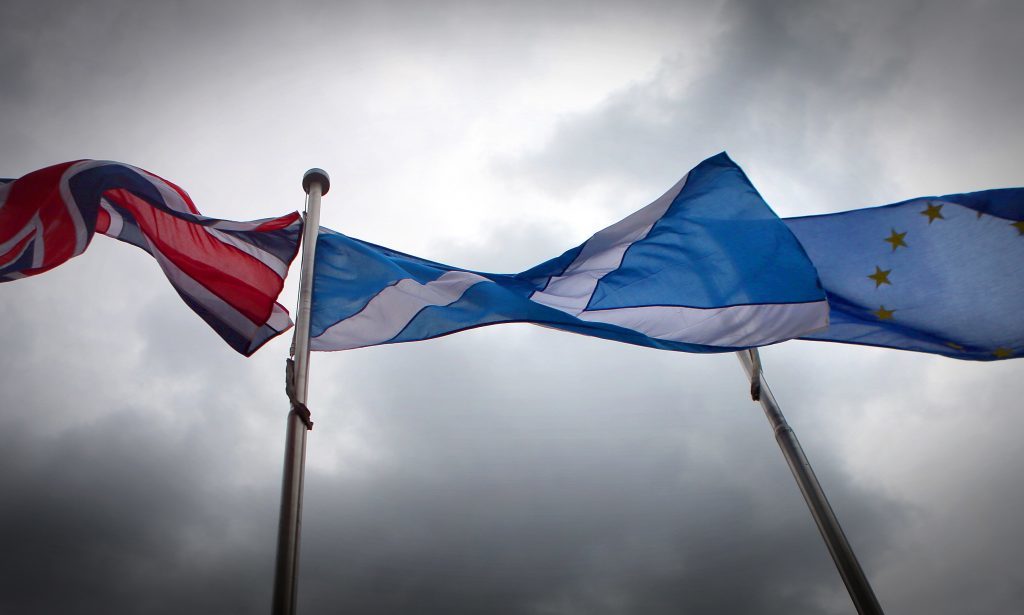 An independent Scotland would face three years outside the EU even if it was fast-tracked along the road to membership, leading academics have said.
Tobias Lock, from the Edinburgh University, and Kirsty Hughes, of Friends of Europe, said political goodwill in the bloc could ensure the membership process would be hurried along if a second referendum resulted in independence.
In a report, the pair highlight a sea-change in attitudes since the 2014 ballot.
The UK's vote to leave the EU, despite a sizeable majority backing remain north of the border, is seen as the driving force for this alteration.
Although they argued it is "not obvious" Spain would block Scottish membership as a result of concerns over Catalonian independence demands if the process is "legally and constitutionally sound", Dr Hughes and Dr Lock concluded that full membership would not be achieved until 2023 at the earliest.
This would only happen if informal talks took place before the breakup of the UK, presuming that was to take place in 2020, they added.
The prospect of Scotland taking the rest of the UK's place was all but ruled out by the experts, despite the country meeting "most of the EU's current 35 chapters that have to be negotiated for the accession process."
They also predicted that an independent Scotland would have to pay " a very small" amount into the EU's rather than keep the UK's rebate but would likely retain the opt-out of the Schengen area.
"It would probably have to commit to eventual euro membership, but would not meet the criteria yet, and would, like Sweden, be able to postpone this (probably indefinitely)," the academics wrote.
"The real challenge for Scotland will be not to diverge from existing and future EU policies between Brexit in March 2019 and its potential accession in 2023 or 2024."
Scottish Secretary David Mundell will this week tell MSPs: "If Scotland's constitutional position were ever to change, it would have to apply to be a member of the EU afresh – and we should not make easy assumptions about the length of time this would take, the process Scotland would have to follow or the terms of membership that may be on offer."
Meanwhile, a Conservative MEP has compared an independent Scotland seeking EU membership to a party-goers joining a nightclub queue.
Ian Duncan said: "I have been trying to work out the best way of describing the holding pen for members seeking EU membership.
"The best I can come up with is that it is like the queue outside a nightclub.
"It doesn't really matter when you joined the queue, if you are pretty the bouncers will let you in, and if you're not, they won't."