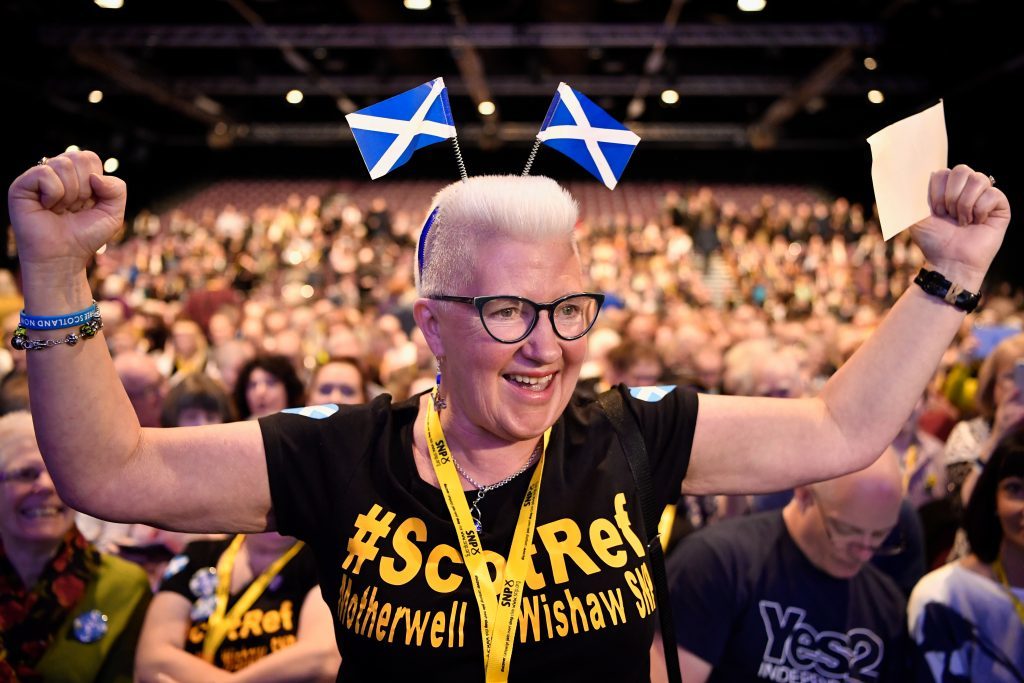 Join The Courier's political editor Kieran Andrews and political reporter Gareth McPherson for live coverage of the SNP's conference in Aberdeen.
The Conservatives are "scared" of giving Scots the chance to vote on independence, the SNP's depute leader will claim today, writes Gareth McPherson.
Buoyed by Nicola Sturgeon's call for a referendum, SNP supporters are gathering in Aberdeen today for the party's two-day conference.
Her deputy Angus Robertson, who leads the party at Westminster, said the conference will underline their priorities of investing in public services and growing the economy.
"We will also show the trust we place in the people of Scotland," he is expected to say.
"It is clear from the PM's panicked response to the Scottish Government's decision to rightly, give people in Scotland a choice over Scotland's future, that the Tories are simply scared of the people's choice.
"The Tories argument is not about process, it is about their desperate desire to prevent anyone having the chance to reject the hard right Brexit that they are so wedded to.
"The truth is it should not be for either Theresa May or the Scottish Government to decide Scotland's future, that choice belongs to the parliament and the people of Scotland and it is one this party will never shy away from."
Ms Sturgeon will be giving her speech on Saturday afternoon at the Aberdeen Exhibition and Conference Centre.
The SNP conference starts as Theresa May is due to make an unashamedly pro-Union speech to the Conservative Party Spring Forum in Cardiff.
The Prime Minister is there to unveil her Plan for Britain, which she says is about securing a good Brexit deal as well as a "better deal for ordinary, working people here at home".
She is expected to say: "That union is more than just a constitutional artefact. It is a union between all of our citizens, whoever we are and wherever we're from.
"So our Plan for Britain will put strengthening and sustaining that Union at its heart.
"It means taking the big decisions when they're the right ones for Britain in the long-term.
"Putting the national interest above any other consideration.
"And it means ensuring that we act in the interests of the whole country – creating jobs and supporting cities, towns and communities right across our United Kingdom."