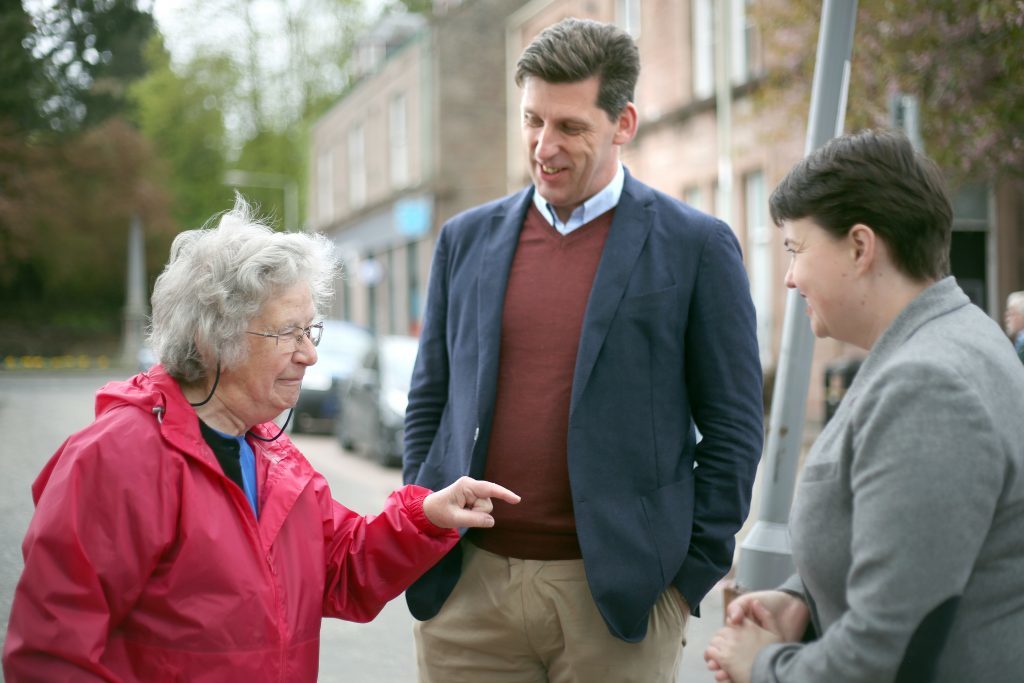 A Conservative candidate branded a "pain in the backside" by Ruth Davidson has vowed to vote against UK Government policy he thinks would harm Perthshire if he is elected in June.
Tory MEP Ian Duncan cited setting up a so-called "Celtic line" on farming matters in Brussels, which means he and colleagues from Wales and Northern Ireland disobey Tory ministers' orders, when asked if he would be lobby fodder if returned to the Commons in June.
Mr Duncan was joined by Scottish leader Ms Davidson, and his former chemistry teacher who turned up to wish him well, in his home town of Alyth to launch his campaign for the Perth and North Perthshire constituency currently held by the SNP's Pete Wishart.
He said: "I am now an MEP and where it matters for Scotland – because I represent all of Scotland – I will defy the UK Government line.
"I am the chief whip of the MEPs and I have defied my own line because I fight for Scotland because you have to fight for the people who sent you into the parliament. Full stop, first priority, always."
Ms Davidson added: "I have known Ian Duncan since I was 14-years-old and I have no hesitation in saying that he is fully prepared to be a total pain in the backside."
Asked about her party's chances of winning the seat, she said: "We have a lot of work to do, we know that.
"We had a very, very good council election result just last week, we want to build on that, but we know we have to work hard for every single vote. We also know that an STV election on a 50% turnout is not the same as a first-past-the-post-election on a 70% turnout.
"But I think that Ian is an excellent candidate. He has served really well as an MEP, he's a local boy born and bred, he's a true gentleman and I think the people of Perth and North Perthshire deserve an MP who's a true gentleman."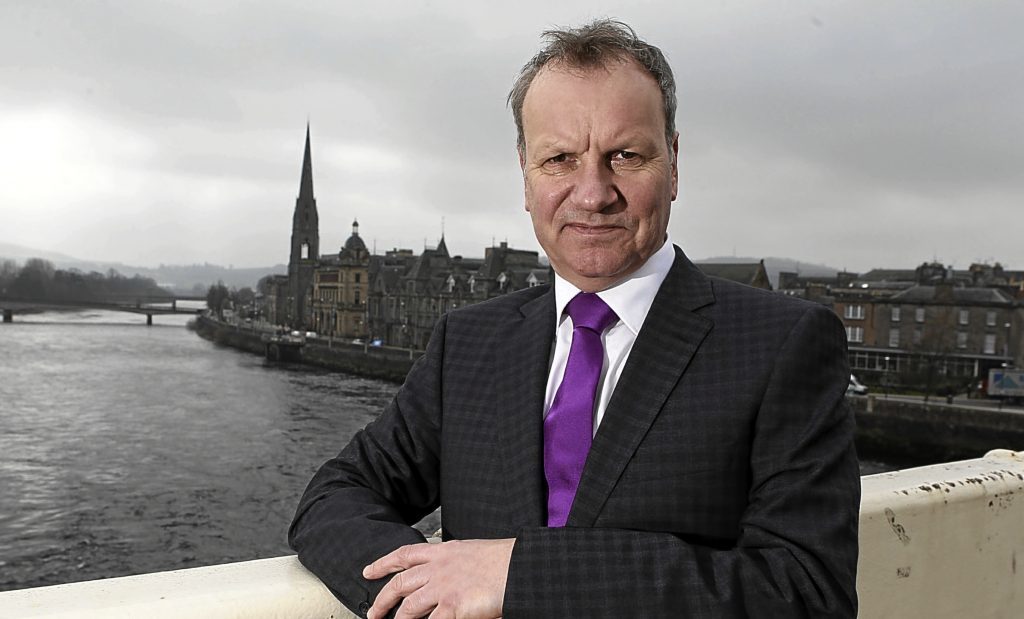 Mr Wishart said: "Tory Members of Parliament are not particularly renowned for voting against the government and there are very few occasions when they have.
"This elections is about the Tories trying to crush all opposition to Theresa May's government.
"Perth and North Perthshire needs strong voices who will stand up for the constituency and put constituents first, not further Tory austerity and an increasingly bizarre right-wing agenda."
Meanwhile, Ms Davidson has said she is open to reviewing how the so-called rape clause works.
She said she would be willing to look again at the clause after facing sustained criticism over her support for the policy.
The change is part of UK Government welfare reforms introduced in April which mean child tax credits are now capped at two children.
A clause in the new rules means mothers who have a third child as a result of rape can be exempted, but would have to provide evidence in order to do so.
SNP leader and First Minister Nicola Sturgeon has called the clause an "abomination".