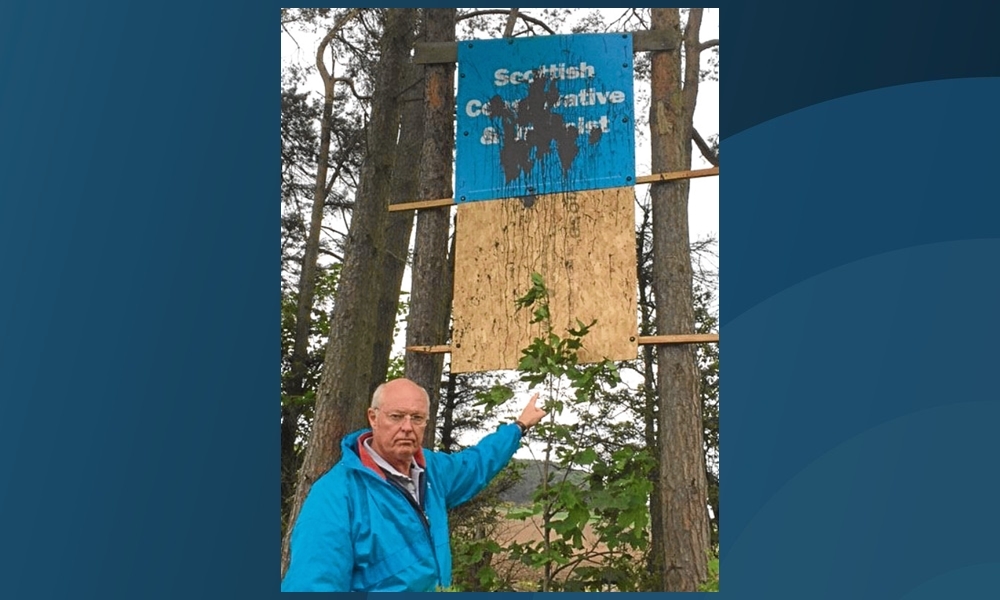 Conservative campaign posters have been defaced and destroyed in north- east Fife.
Five signs, placed in fields along the A92 south of Newport, were vandalised. Some were ripped down, while others had paint thrown across them. One was painted yellow, with "SNP" written in black across its face.
Tony Miklinski, the Tory candidate for North East Fife, said: "People can draw their own conclusions about who is responsible for this vandalism. But anyone who doesn't respect the democratic process isn't fit to run our country.
"This just makes Conservatives all the more determined to stand up for the rule of law and democracy."
An SNP spokesman condemned the graffiti, adding that boards from all parties have been vandalised during multiple election campaigns.
He said: "People of all political persuasions should campaign with respect at all times."