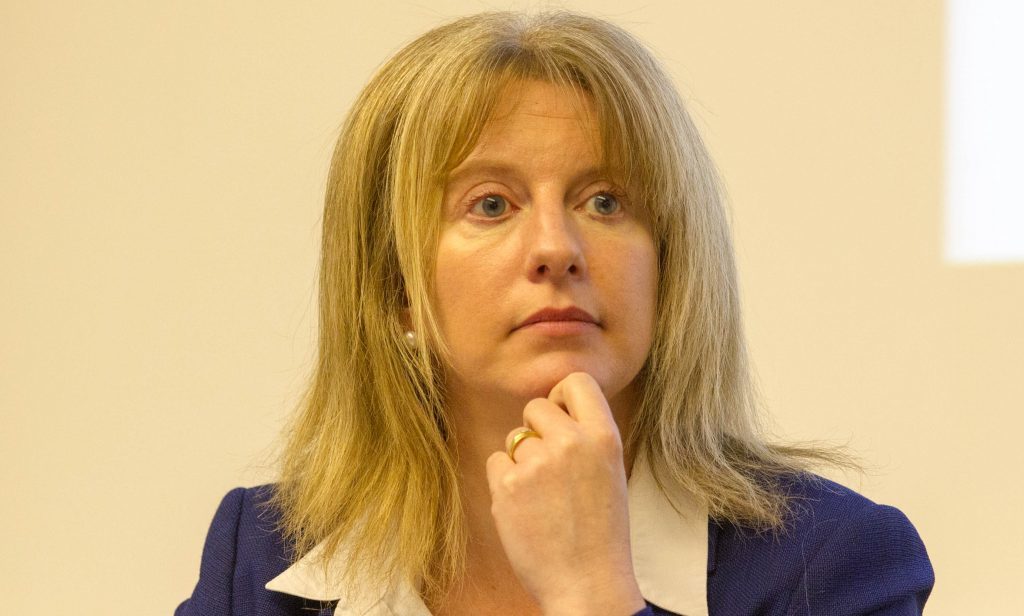 Shona Robison has been accused of going "into hiding" after a damning report raised the prospect of job cuts at troubled NHS Tayside.
The Health Secretary did not comment on a report, published on Tuesday, that was critical about her local board's financial performance and saw a team of outside experts called in to "support" the current leadership team.
The Courier was told the Dundee East MSP "isn't available" when an interview was requested to discuss the findings. The Scottish Government's director general for health and social care Paul Gray was put forward instead.
He insisted NHS Tayside's chief executive Lesley McLay and chairman Professor John Connell still had important roles to play in the health board's future, despite experts in their fields being brought in to enforce budget changes.
NHS Tayside jobs fears after damning finance report calls for staffing review
Mr Gray also refused to rule out scaling down staff numbers as a way of saving cash and confirmed the £32 million of public sector debt that has been suspended while the health board tried to get back into the black will have to be repaid.
He said he "is not going to speculate" on the likelihood of job losses but that a no compulsory redundancies policy remains in place, adding: "Patient safety and quality will be maintained throughout and therefore any changes to staffing cannot be at the expense of patient safety and quality."
Mr Gray also pointed out there are other areas where "efficiency" savings can be made that would not affect staff numbers.
On the leadership team, he said: "It doesn't undermine the current leadership because the very clear remit of the transformation support team is to work with the board through their governance structures to provide them with support in developing further the transformation plan.
"In fact the current leadership, in particular John Connell and Lesley McLay have been very active in getting to the bottom of some long-standing financial issues in NHS Tayside and have been very transparent with both parliamentary committees and with me about both the progress they have been making and the need for further support."
Liam Kerr, the Scottish Conservative MSP for the North East, said: "As Cabinet Secretary for health and a local MSP, Shona Robison cannot simply go into hiding over this issue. The financial problems at NHS Tayside have been well documented, but this latest report alluding to potential job cuts will be deeply alarming for patients and staff alike."
Anas Sarwar, Scottish Labour's health spokesman, added: "Shona Robison is clearly out of her depth and is now absent without leave."