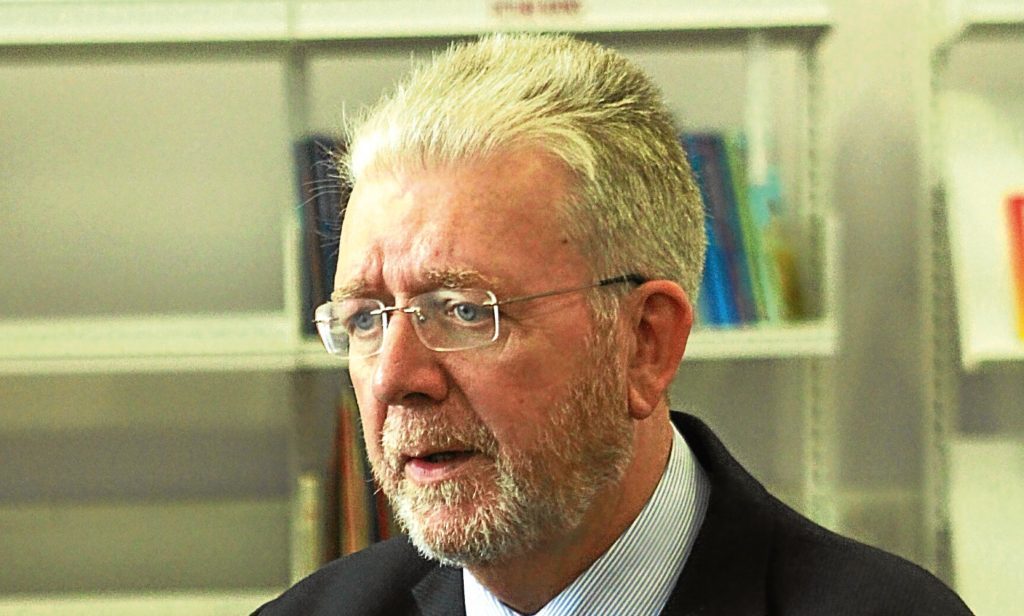 The UK will plunge into constitutional crisis if Westminster overrules Holyrood on the Repeal Bill, says the SNP's Brexit minister.
Michael Russell fired a warning shot against any Tory attempt to ignore the will of the Scottish Parliament should it withhold its consent for the bill, which seeks to transfer EU law into UK law when Britain leaves the bloc.
His boss Nicola Sturgeon has already said that her MSPs cannot support the proposed legistlation without substantial changes.
Mr Russell also said he feared the UK Government would use so-called Henry VIII powers, which allow ministers to change certain laws with minimal parliamentary involvement, to decide which Brussels powers are devolved, a claim Scotland Office minister Ian Duncan denied.
The SNP and the Scottish Greens have called the bill a "power grab", but Scottish Secretary said it will lead to a "powers bonanza" for Holyrood.
Mr Russell called for MSPs to support the Scottish Government's call for protection for devolved powers to be written into the bill.
He told the BBC's Sunday Politics Scotland if the Scottish Parliament does not grant consent for the law but is ignored by Westminster, this would spark a "constitutional crisis".
"Essentially, it means that we have a situation that Scotland has said and its parliament has said one thing, the UK Parliament has simply overruled it."
He added: "I think you want to avoid that in every possible way. You can't simply blunder into this crisis, it is the wrong thing to do.
"There will be outcomes if that happens which will be very serious because there will be areas that are inoperable."
Dr Duncan said if MSPs refused to back the bill it would cause "absolute fear" for Scottish business.
Asked if ignoring Holyrood's will would cause a "constitutional crisis", Dr Duncan said: "I think the term is over-used, but I think right now we would have significant difficulties in the body politic in Scotland if there is no certainty of what laws will apply to Scotland after a particular Brexit moment."
Meanwhile, former foreign office minister Jeremy Browne, who acts as the City of London's envoy on Brexit, said in a leaked memorandum that France is actively seeking to exploit Brexit to disrupt and degrade Britain's lucrative financial sector.