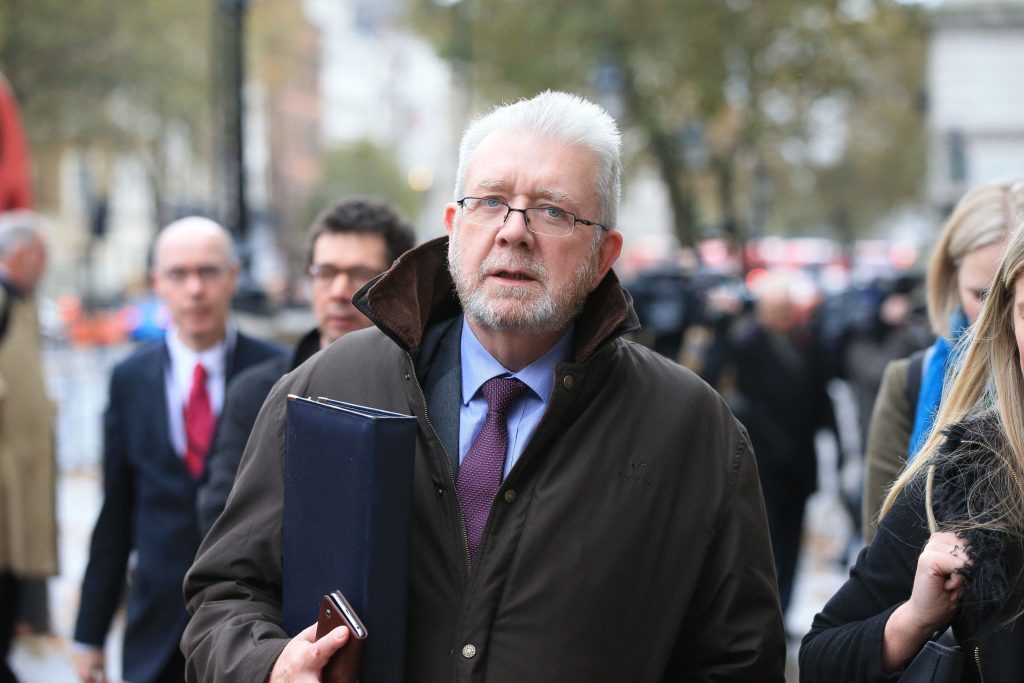 Theresa May's deputy has ruled out changing the Repeal Bill as he predicts the SNP will back down on its threat to reject it.
Damian Green said he expects Scottish Government opposition to the Brexit legislation to "melt away" to avoid a "cliff edge on Brexit day" with gaps in the law.
The First Secretary of State refused to dismiss the possibility of over-ruling Holyrood if it votes against the bill, which would transfer EU law onto British statute books.
But in an attempt to ease the deadlock with Scottish ministers over returning Brussels powers, he proposed a formal written agreement on how they will be distributed between the home administrations.
In another potential olive branch, Mr Green said some powers could transfer to the Scottish Parliament on the point of Brexit, as he prioritised putting agriculture and fisheries under MSP control.
The Tory and SNP governments are in deadlock over how EU powers that are devolved in nature will be repatriated to these shores.
UK ministers say they should be held in Westminster while agreement is reached on which ones head to Holyrood.
Nicola Sturgeon's administration believes anything less than Holyrood automatically assuming the devolved responsibilities would be a "blatant power grab".
Asked at a press briefing on Thursday if his government was prepared to over-rule a Holyrood refusal of consent for the bill, Mr Green said they are a "long way away from that". He said is confident of agreement, adding: "Let's see how the talks go."
That agreement will fall outside the Repeal Bill but will be "on paper", Mr Green said.
"This process should end up with more powers coming to Scotland than are exercised here at the moment and we get there by agreeing what those powers should be," he told journalists.
"And when we have got to that point I can't imagine the Scottish Government is going to object to that."
Some of the powers, which under the devolution settlement would naturally be housed in Holyrood, will have to be subject to UK-wide regulatory frameworks to protect the integrity of the British single market, the Conservative Government argues.
Referring to the need for the central management of some powers, he said: "If you are making jam in Dundee you don't want to have to run a completely separate production line if you want to sell it in Newcastle because England has got a different set of food labelling standards than Scotland."
Michael Russell, the Brexit Secretary, said UK ministers should be in "no doubt whatsoever that we will not recommend that the Scottish Parliament gives consent to the bill as it stands".
"As drafted, the proposals undermine the founding principles of devolution and amount to a power grab – we will not accept that and it is inconceivable we would recommend acceptance of such a bill," he added.
"As we have repeatedly made clear, we are not opposed in principle to UK-wide policy frameworks in certain areas, but that must be on the basis of agreement between equal partners and not by imposition."