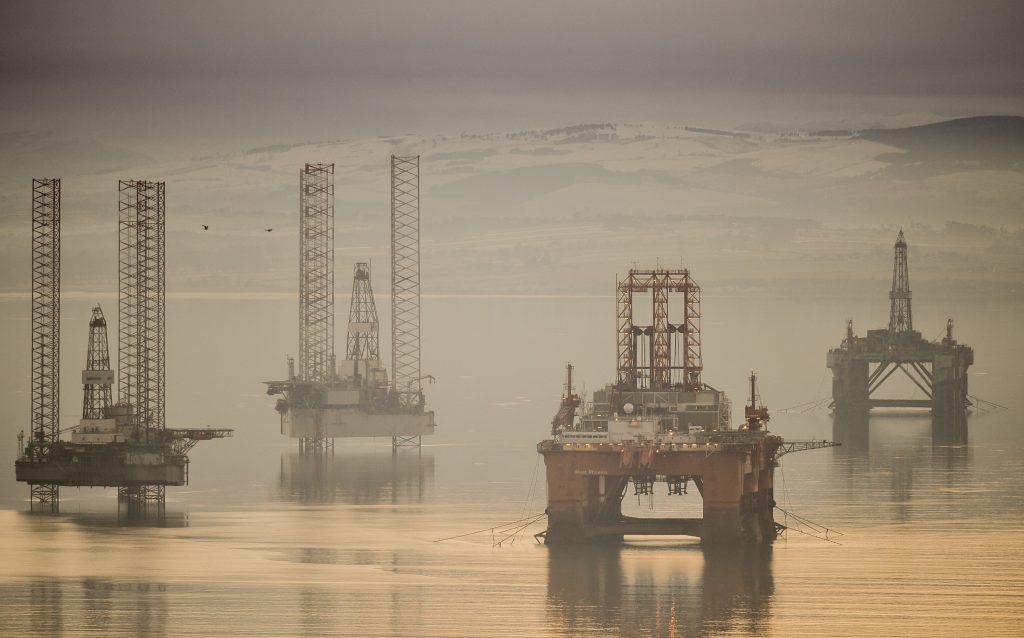 Scotland would be in the black if it were not for Westminster's mismanagement of oil since the price slump, pro-independence business chiefs say.
The Business for Scotland think-tank said the bungled approach by UK ministers had taken billions of pounds out of the country's coffers and was being maliciously used to attack independence.
It comes ahead of the publication of a Scottish Government report on the state of country's public finances, which is expected to show that Scotland's budget deficit dwarfs that of the UK's.
The publication of the Government Expenditure and Revenue Scotland (Gers) figures, which are released on Wednesday, trigger a row every year about how Scotland would fare financially as an independent state.
The latest figures showed public spending in Scotland in 2015/16 was nearly £15bn higher than the sum raised in revenue, which is double the size of the UK's deficit as a proportion of GDP.
The Fraser of Allander Institute, a leading economic think-tank, said as an estimate of public finances in today's constitutional set-up they tell us "little about the long-term finances of an independent Scotland".
But the think-tank added there is "no escaping the fact that the Gers numbers paint a difficult picture".
It added: "It is simply not possible to operate under independence with budget numbers like this on a consistent basis."
The FIA said the reason for the large deficit was because oil revenues tumbled from around £11bn in 2011/12 to almost nothing.
The separate BFS study, which analysed the oil and gas tax take of Norway and the UK since the price crash 2015, found the former made £29.3bn in oil and gas revenue,  while the latter lost £22.8m.
Gordon Macintyre-Kemp, the BFS chief executive, said: "It is deeply ironic that the UK Government's mismanagement of oil and gas taxation removes billons in revenues from Scotland's national accounts, creating a fiscal deficit which they then present as their key economic argument for maintaining the Union."
A UK Government spokesman said the accusations from BGS are "simply false".
"The oil and gas sector has faced exceptionally challenging conditions but continues to deliver significant economic benefits for Scotland and the UK as a whole by supporting around 300,000 jobs and providing energy security."
The spokesman said they have provided support worth £2.3bn to protect the industry.