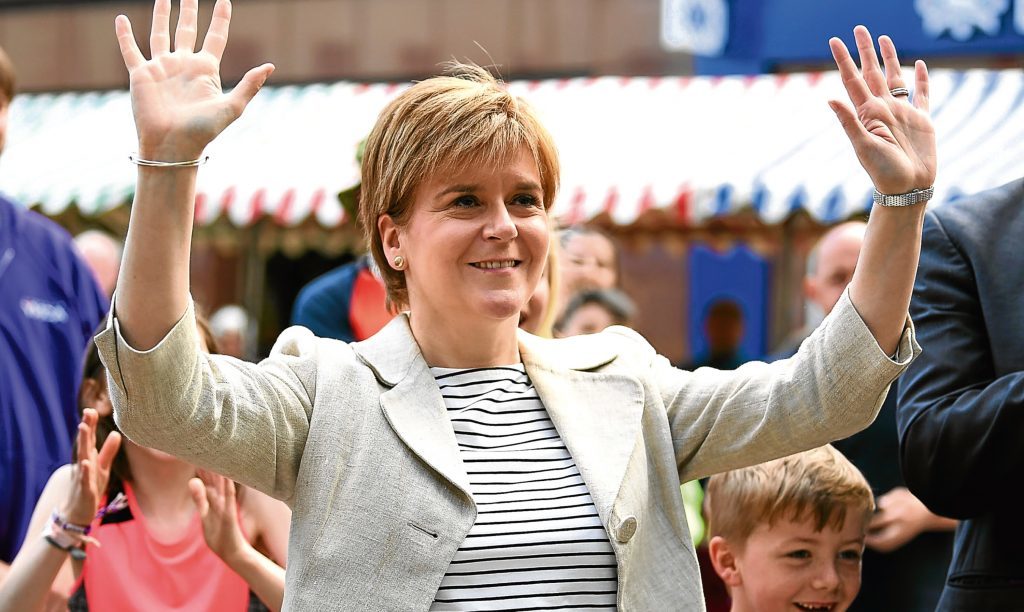 Nicola Sturgeon has refused to back down on independence despite appealing to opponents for compromise on the Scottish Parliament's future.
The First Minister was invited to park her referendum bid following her call for rival parties to come together to find agreement on the next steps for Holyrood.
But she stood by the position she set out in June to keep independence as an option during the course of this parliament, in which she said referendum is "likely" before 2021.
Ms Sturgeon, who has abandoned her plan to hold a referendum before Brexit, was delivering a speech marking the 20th anniversary of Scotland's decision to return a parliament to Edinburgh.
She said she wants to build a "new consensus in 2017 to match the spirit of 1997".
"Respecting our differences and then working together – not as government and opposition – but as equal partners, to win more powers for the Parliament and assert and protect its rights," she told an audience in Edinburgh.
"Everyone knows that I believe becoming an independent country would be best for Scotland. Others disagree.
"But 20 years ago that disagreement about the final destination did not stop us from working together to make progress where we could, and it shouldn't today.
"We should work, as we did then, to find and make progress on the areas where agreement exists."
In a press briefing after the speech, she was asked how she can build consensus if her plan is to hold a referendum regardless.
She said: ""Why should other parties work with us? For the same reason that we should be prepared to work with other parties, because actually the national interest means we should put aside party interest.
"That's what happened 20 years ago. It would have been easy for the SNP to have stood aside from the referendum 20 years ago.
"Independence – our favoured option – was not on the ballot paper. We decided rightly not to do so."
Paul Masterton, the Scottish Conservative MP, said: "She cannot preach to others about consensus while she refuses to take the threat of another referendum off the table."
The SNP leader put immigration at the heart of a bid to win new powers for Holyrood as she announced her government would publish a "series of evidence-based papers" on boosting the parliament's authority.
She said they are designed to trigger debate on how best to protect the parliament's existing powers and give it new ones.
Brexit is being used as a "power grab", the SNP leader added, in which devolved powers at EU level are retained at Westminster rather Holyrood.
The Tories accused her of "scaremongering", adding the parliament's powers "won't be diminished".