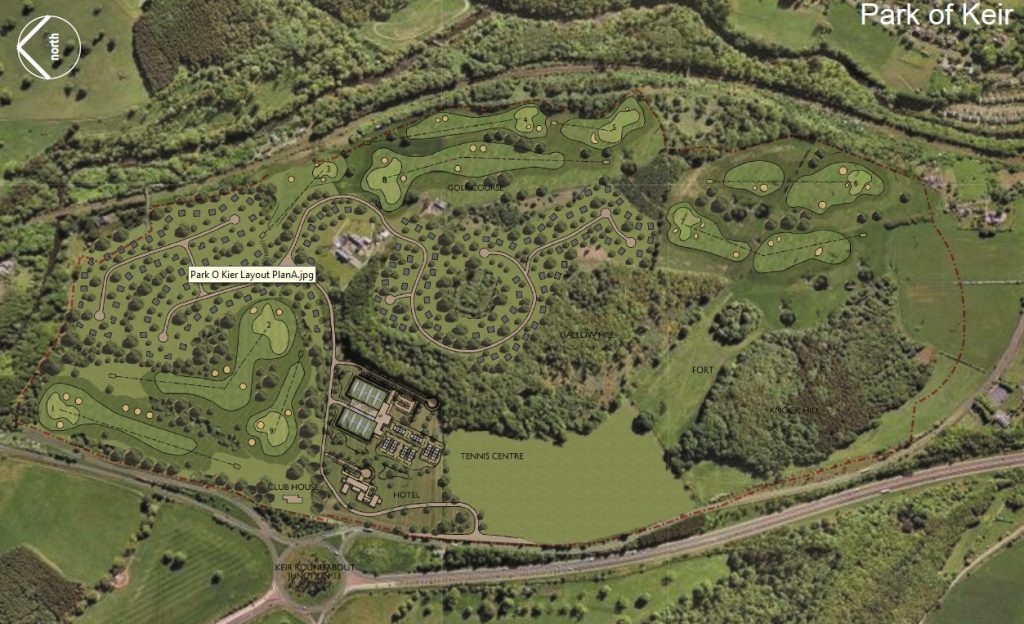 An SNP branch is in revolt against Nicola Sturgeon's government over its support for the Park of Keir development.
Party members meeting in Dunblane demanded they speak out publicly against Scottish Government decision to over-rule local councils and back Judy Murray's national sports complex.
In a rare outbreak of party dissent, members at the branch's AGM "vigorously expressed that Dunblane SNP should issue a statement distancing ourselves from the minister's decision".
The plan was unveiled in an email from branch secretary Norman Sutherland to the group, which has been seen by The Courier.
The development, which includes 19 luxury houses, 12 tennis courts, a golf academy, museum and hotel, has attracted fierce local opposition.
Local government minister Kevin Stewart revealed at the end of last month that the Scottish Government intends to grant planning permission in principle for the £70m project.
That comes despite the administration's own reporter recommending that Stirling Council's decision to reject it should be upheld.
Mark Ruskell, a Scottish Green MSP for Mid Scotland and Fife, said most want to see a Murray tennis legacy, but the proposed complex is too far from deprived communities and will "decimate" the landscape.
"The decision by the minister to overturn the democratic will of the council, and the result of the public inquiry, has gone down like a lead balloon in Dunblane," he added.
"I sympathise with local SNP members, many of whom have been vocal against the Park of Keir development for many years."
Dunblane SNP is to consult its wider membership to see if they agree with the vociferous call at its annual general meeting on September 12 to speak out against the minister's decision.
An SNP spokesman said: "We are aware that some local members campaigned against the development. The planning decision is of course a non-party political one."
A Scottish Government spokesman said the project will provide major sporting, economic and community benefits.
"After careful consideration, Scottish Ministers concluded that the Park of Keir development is of significant regional and national significance," he added.
The campaign for the sports complex is spearheaded by Judy Murray and is also backed by Sir Alex Ferguson and Colin Montgomerie.
Earlier this month, Mr Ruskell accused ministers of pandering to celebrities over Park of Keir in the same way it did for Donald Trump, whose Menie golf course in Aberdeenshire was only approved after Scottish Government intervention.