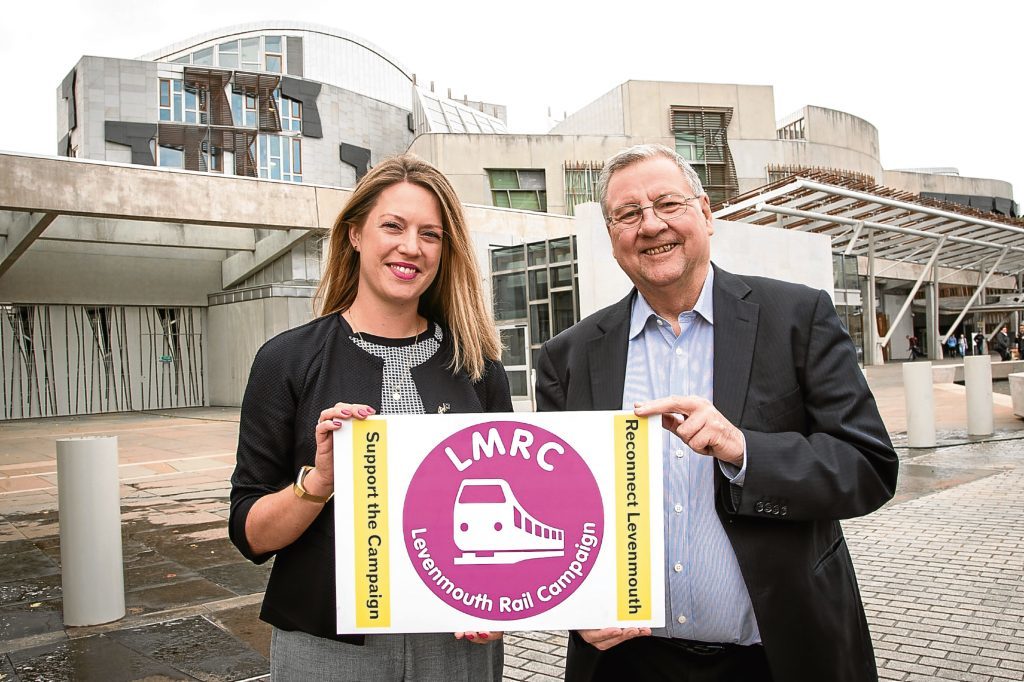 Campaigners have accused a transport consultancy of inflating the cost of re-connecting a Fife community to the railway system.
Systra used "wholly inappropriate" methodology to come to their £91m estimate for delivering the Leven to Thornton rail link, according to the Levenmouth Rail Campaign (LMRC).
The group said the set-up costs are likely to be least £30m lower than the figure used by Systra, which was commissioned to provide the official estimate.
The claim was made as MSPs from rival parties rounded on the Scottish Government for not making the project a reality, as it continues to be swamped in bureaucracy.
Jenny Gilruth, the SNP MSP for Mid-Fife and Glenrothes, who led the Holyrood debate, hit out at the process for getting sign-off for the project, saying it is "tiresome, lacks transparency and is antiquated".
She added she was "extremely disappointed" the project was not included in the £1bn Edinburgh city and region deal. "That was an opportunity for all levels of government to grasp," she said.
"Instead the deal has focussed on the capital to the detriment of the region as originally intended. As Edinburgh booms, Levenmouth is beginning to contract."
Transport Minister Humza Yousaf said there is "still some more work to do" to build the cost-benefit case for the link, but added the wider arguments areas are compelling.
"The government rightly will be held to account for every single penny of taxpayers' money that we spend, therefore there has to be an absolute robust business case," he said.
Ahead of the Holyrood debate, LMRC published a report saying Systra had overstated the risk of spiralling costs.
It said the £91m price tag is "not realistic" and the figure from another engineering consultancy Scott Wilson of £58m is "the more credible estimate".
A spokesman for Systra warned against making comparisons of different forecasts, adding theirs was "made in line with current industry guidance".
Leven, which has high levels of social deprivation, is the biggest built-up area in Scotland that does not have direct access to a railway station.
Re-opening the five-mile rail link would connect the town to the Fife Circle line, which should provide journey times of less than 1hr 30mins to Edinburgh and an hour to Dundee and Perth.