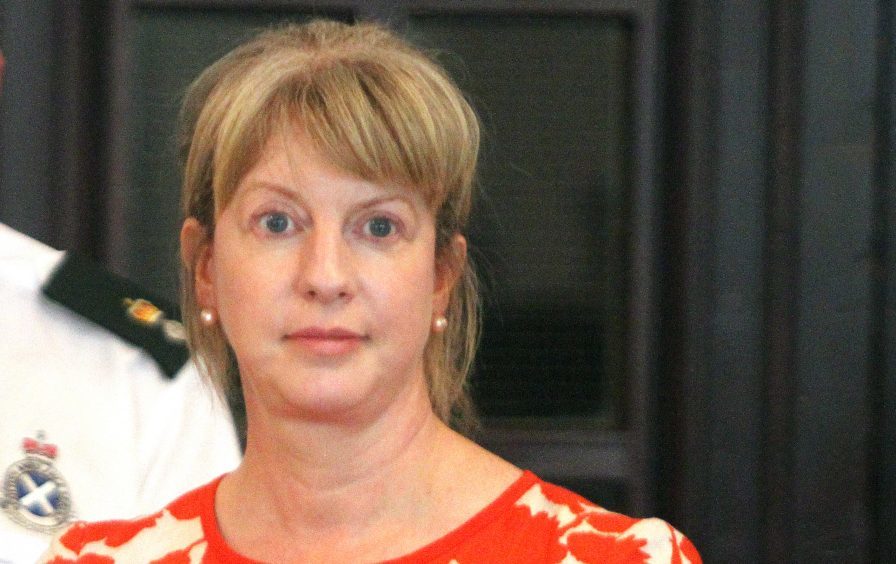 Shona Robison is in denial over the suspension of planned surgeries in Tayside over the festive season, say the Tories.
The Health Secretary was pressed on the elective procedure hiatus in her back yard – before her boss Nicola Sturgeon was accused of allowing the NHS' problems to "spiral out of control".
A major Audit Scotland report found that Scotland's health is not improving as nearly all NHS performance targets were missed and spending cuts start to impact on care standards.
Bill Bowman, the Conservative MSP, asked Ms Robison for assurances that the proposed suspension over the Christmas period at Tayside hospitals will not become a "regular occurrence", amid fears there will be another one in Easter.
Ms Robison, who represents Dundee East at Holyrood, insisted no elective procedures had been suspended.
She later explained that was because no-one had been booked in during the three-week period over Christmas and New Year.
Mr Bowman said she was "playing words" in her "evasive response".
"My understanding is also that staff are expecting another shutdown of elective surgeries during the Easter break," he said.
"Staff at hospitals across Tayside are working extremely hard, but the local NHS is facing a funding gap of nearly £50m this year.
"I asked Shona Robison to reassure patients that cutting operations during holiday periods won't become a regular occurrence.
"This evasive response will provide little comfort to people in the Tayside area."
All planned, non-urgent procedures have been put on hold at NHS Tayside between December 18 and January 8.
But all emergency, urgent and cancer surgeries will still go ahead during that three-week period.
At First Minister's Questions, former health secretary Ms Sturgeon admitted NHS Scotland has "big challenges", as opposition leaders targeted her over the failings identified in the Audit Scotland report.
Alex Rowley, for Scottish Labour, said the NHS is "spiralling out of control" under the SNP.
Ruth Davidson, the Scottish Conservative leader, said the Nationalists are "still struggling to do the basics" in sorting out the NHS and "one of the big ones is staffing".
Speaking at FMQs, Ms Sturgeon highlighted some positives in the Audit Scotland report, including levels of patient satisfaction at an all-time high and strong staff morale.
Ms Sturgeon said: "As we know in every health service across the developed world changing population patterns means that there are rising demands on our health service.
"However in meeting these challenges in Scotland, and they are big challenges, I think against many measures we are seeing the NHS in Scotland perform better than the NHS in any other part of the UK and that's because of the actions we're taking."