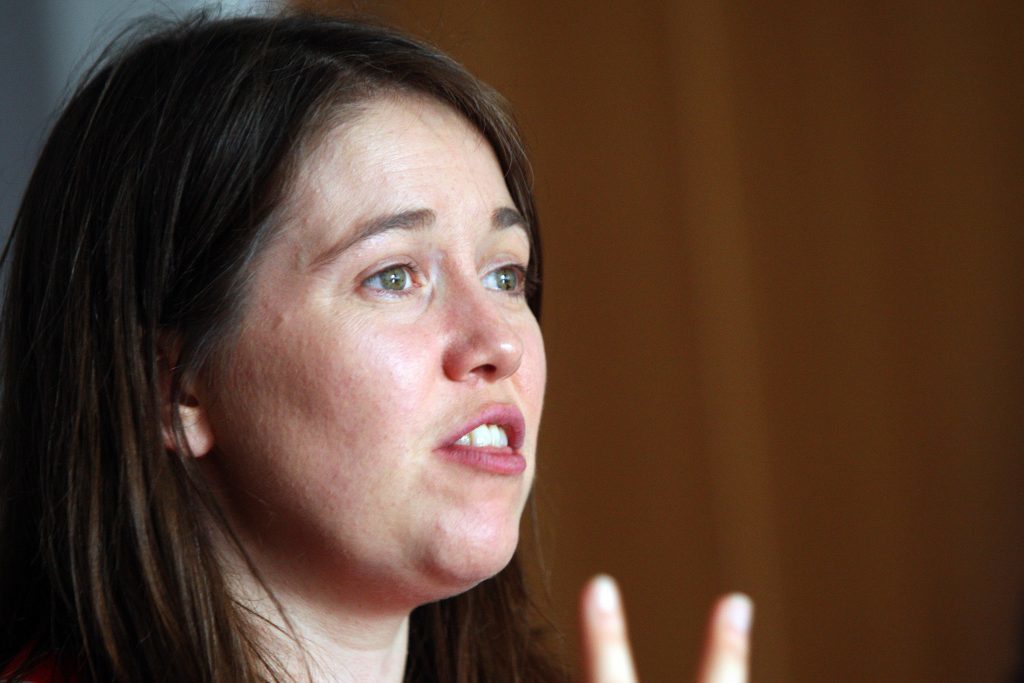 Pubs, takeaways and cafes face having their portion sizes limited by the state under anti-obesity measures proposed by the SNP.
The Scottish Government is also looking at banning junk food promotions from all outlets and forcing even burger vans and tea rooms to introduce nutrition labelling.
It has led to fears that small businesses with tiny profit margins will be weighed down by yet more red tape.
But health campaigners welcomed the proposals in the draft obesity strategy, which went out consultation on Thursday.
Ministers say their interventions will "include action on calorie labelling, portion size and calorie cap options and promotions and marketing".
The planned move targets "out of home" settings, which cover small and large businesses.
Andy Willox, from the Federation of Small Businesses' (FSB), said that could have "huge implications" for Scotland's independent food businesses already facing "spiralling overheads and challenging competition".
"Firms of this sort have faced a slew of recent regulatory changes," he said.
"As a consequence, many Scottish businesses would argue that it can be challenging and costly to keep up with Holyrood's demands.
"Before putting this plan into action, ministers must understand the impact their proposals could have on every local fishmonger, takeaway, deli, corner-shop and baker."
The Scottish Tory health spokesman Miles Briggs warned a "blitz on businesses" is not the way to tackle the obesity crisis.
"The emphasis must remain on education and personal responsibility," he said.
"Simply forcing the burden onto restaurants and cafes would be the actions of a government shirking responsibility."
The strategy also proposes a role for the Named Person, the SNP's controversial plan to assign a public sector worker to look out for the welfare of every child.
Health visitors will be used to "engage with families to promote healthy eating, portion control and mealtime behaviours and, where appropriate, offer referrals to family healthy living and weight interventions."
Simon Calvert, from the No To Named Persons campaign group, said: "Just when you thought the nanny state couldn't interfere any further, now we find the Scottish Government using named persons in the form of health visitors to spy on what mums and dads feed their kids."
The proposals include:
Scottish minsters pushing for the UK Government to ban all junk food advertising before the 9pm watershed
The UK Government's sugar levy would be extended to cover sugary milk drinks, which are currently exempt
A plan to "act to restrict price promotion", such as multi-buy offers and temporary price deals
Covering "out of home" settings – such as small cafes and pubs – in the wide-ranging restrictions
Aileen Campbell, the public health minister, said: "We are putting forward a package of bold measures designed to help people make healthier choices, empower personal change and show real leadership.
"Now we need people who live, work and consume food and drink in Scotland to tell us what they think."
Gregor McNie, from Cancer Research UK, said it is "great to see a range of bold proposals in the Government's obesity consultation".
"In tackling multi-buy offers on junk food, regulation will be crucial," he added.
"Multi-buy offers on alcohol are already regulated in Scotland and the same thing must be done for junk food."
Launching the strategy at Hearts FC, Ms Campbell said they are taking steps to avoid the type of legal challenge they had from minimum unit pricing for alcohol, which went to the Supreme Court.
Colin Smyth, for Scottish Labour, said: "We welcome the publication of this long overdue obesity strategy, but the SNP must not use the consultation process to renege on tough measures."
The consultation runs until January 31.