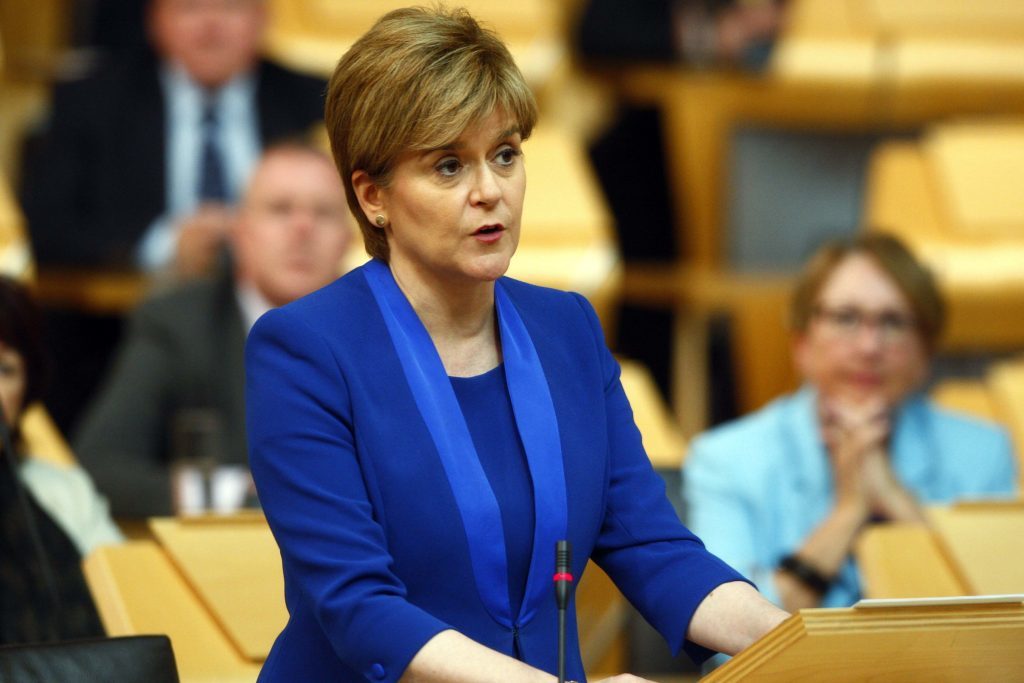 The First Minister has told business leaders they face a public relations nightmare if they fail to tackle discrimination against women in the workplace.
In a speech in Edinburgh, Nicola Sturgeon said the backlash from the Harvey Weinstein scandal means firms are under more scrutiny than ever before on gender equality.
"As a result of the wide-ranging debate on inappropriate behaviour and sexual harassment against women, there is rightly more scrutiny on equality in the workplace than ever before," Ms Sturgeon told the event hosted by the Hampton-Alexander Review on Thursday night.
"There is also increased transparency about board appointments and pay. Public tolerance of gender inequality has never been lower.
"And the reputational damage to organisations that are too slow to make change – be they businesses, political parties or others – has never been higher."
Ms Sturgeon said the recommendations of the Hampton-Alexander Review are to be welcomed.
It called for FTSE companies to increase the number of women on their boards, but the FM said the "changes are not nearly enough".