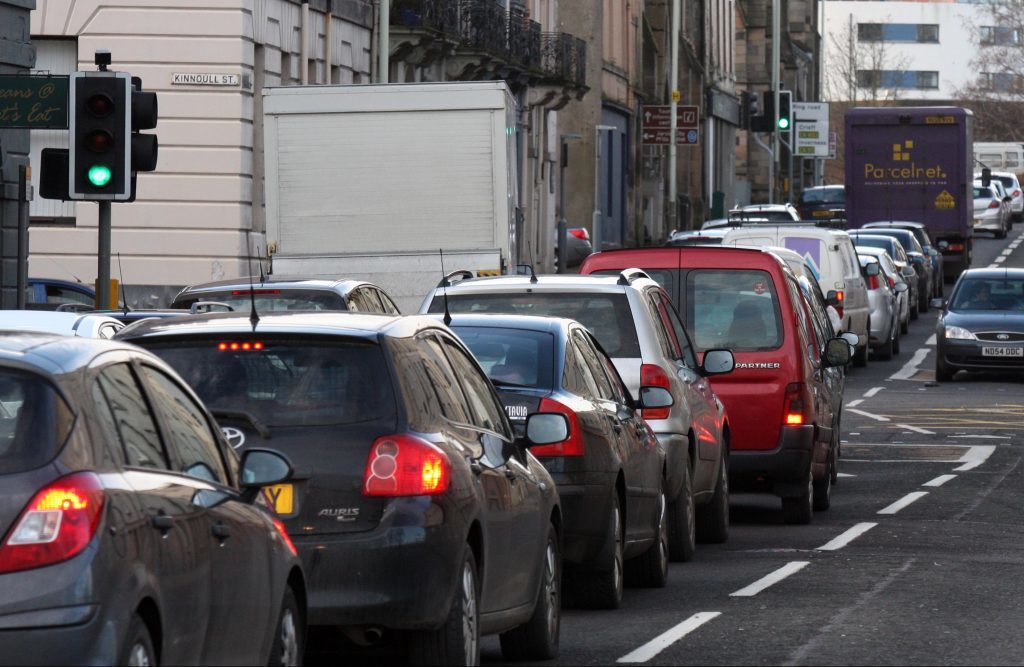 Nearly a third of Scotland's most polluted streets are in Tayside, new figures show.
Dundee's Seagate and Lochee Road, as well as Atholl Street in Perth, have the "shameful accolade" of appearing in the Friends of the Earth league table, which lists the 10 routes in the country that are the biggest threat to public health.
It has provoked an angry reaction from environment campaigners, who accused Dundee politicians of stalling over the introduction of park and ride facilities which are commonplace in Scotland's other major towns and cities.
And the data has led to a call to penalise the majority of diesel motorists and others for entering Perth.
Andrew Llanwarne, from Friends of the Earth Scotland in Tayside, said it is "disappointing" there is not faster progress in Dundee for introducing park and ride and more low emission buses.
"Whilst there are clearly funding issues, this also suggests a lack of political commitment," Mr Llanwarne said.
"As they breathe in the polluted city air, Dundee residents are entitled to ask why Glasgow, Edinburgh, Aberdeen, Perth, Stirling and Inverkeithing all have established park and ride facilities, but Dundee still has none."
Dundee is one of four cities to become a low emission zone by 2020 under Scottish Government plans.
LEZs impose strict vehicle emissions limits and punish those whose cars do not have the cleanest engines. The RAC has said that covers most diesel vehicles.
Emilia Hanna, an air pollution campaigner for FoE, said only through a low emission zone and getting people out of cars can the "devastating silent killer" of air pollution be overcome in Perth.
"The Scottish Government and Perth and Kinross City Council should work together to bring forward a low emission zone for the city, and should promote sustainable transport alternatives like walking, cycling, and public transport," she added.
A council officer report to Perth & Kinross' environment committee last year said air quality "may require significant intervention", such as through an LEZ.
The table lists the roads where recorded pollution levels – nitrogen dioxide (NO2) and "particulate matter" – continue to break Scottish and European air quality standards last year.
Air pollution has been branded a "public health crisis" by FoE and been blamed for more than 2,500 early deaths every year in Scotland.
Fraser Macpherson, the West End councillor for the Liberal Democrats whose ward includes Lochee Road in Dundee, said: "We need to see a situation where no Dundee streets have unacceptable air quality."
Alan Ross, the environment convener at Dundee City Council, said there is a big challenge in finding a site for the park and ride.
"It's not that there is a lack of commitment for a park and ride," he said.
"I think it's something that we have realised for a long time that would benefit the city, but it really isn't as simple as saying right we will plonk it here. We have to do a lot of work around that."
Mr Ross added: "We don't shy away from the size of the task in terms of air quality in Dundee and work is ongoing on that."
The Scottish Government said it is doing all it can to protect the public from the harmful effects of air pollution, and has a "clear vision" for Scotland's air quality to be the best in Europe.