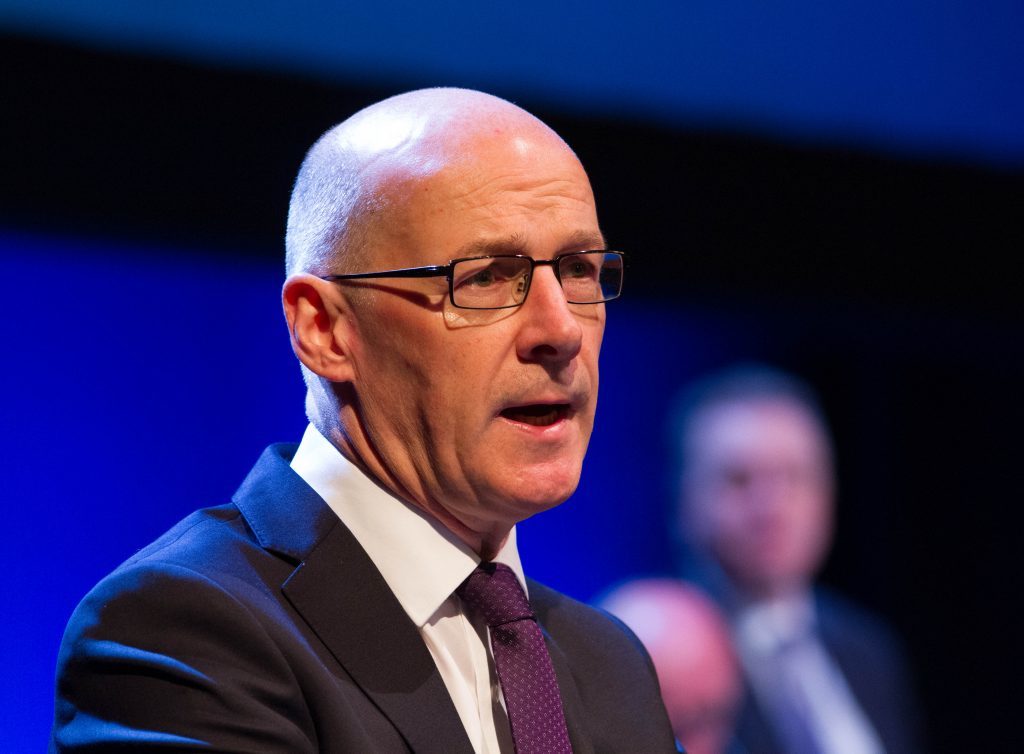 Dundee will run a new fast-track teaching course in a bid to tackle the recruitment crisis in swathes of rural Scotland.
The course aims to plug staff shortages in science, maths and technology subjects by encouraging professionals to start a new career in the classroom.
John Swinney, the Deputy First Minister, will launch the new route into teaching, to be run at Dundee and the Highlands & Islands universities, during a visit to the city on Thursday.
The course, which runs from December 2018 to June 2020, should produce up to 50 new teachers for rural schools, which are finding it particularly difficult to fill posts.
Mr Swinney, who is at St Francis Primary School in Dundee on Thursday, said it is the 12th new route into teaching he has announced to address recruitment challenges.
"We know that some areas face challenges in recruiting teachers in certain subject areas and this means that we need to think differently about how we attract new recruits into the classroom," the Education Secretary.
"This innovative proposal is designed to broaden the range of people entering the profession – providing a challenging, yet extremely rewarding, opportunity to train in rural schools within areas of high deprivation."
Aimed at high-performing professionals, it is open to graduates with a 2:1 honours degree in chemistry, physics, home economics, maths and engineering.
They would qualify with a Masters-level diploma in teaching.
Kenneth Muir, the General Teaching Council for Scotland chief executive, said the way teachers are trained must reflect the "unprecedented speed" in which society is changing.
Picking up on potential concerns about fast-tracking people into the classroom, Mr Muir added: "Any new routes into teaching must meet the high quality benchmark of the GTCS standards for registration in order to ensure our children and young people receive the best possible learning experiences."
Professor Teresa R Moran, from Dundee University, said they are working with rural councils and are looking to recruit "high calibre" candidates.