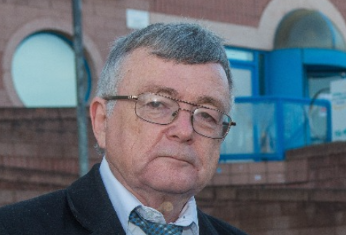 Fife councillors will have to make an extra £500,000 in cuts because of a Scottish Government "mistake".
The SNP's David Alexander, who is the co-leader at the council, said they will have to work out where to make further savings following changes to Fife's funding deal from Nicola Sturgeon's administration.
Government officials have issued revised figures on how much each council will receive for its 2018-19 budget.
Fife is getting £0.5m less than they were allocated just last month. Dundee, Angus and Perth & Kinross are seeing increases in their settlement.
The reduction comes on top of the £29m hole in Fife Council's finances for 2018-19, which will have to met by service cuts, efficiency savings and council tax rises.
Mr Alexander said: "We will need to consider ways to find an extra £0.5m savings as part of our budget proposals.
"A mistake was made but, given the position in Fife and the level of savings we need to make overall, it won't have a huge impact on our budgeting process."
The SNP administration says the finance settlement published in December were provisional figures and always liable to change as part of the consultation process with local authorities.
Independent researchers at the Scottish Parliament reported last month a £163m cut in the local government budget for day-to-day spending.
The Scottish Government says councils' spending power has increased on last year when the wider funding package is considered.
A spokesman said: "There have been no cuts to the 2018-19 local government finance settlement, as it foresees an increase both in revenue and capital (11%) investment as part of a wider package of measures.
"Together with the additional power to increase council tax by up to 3% (worth around £77m next year), this will generate an increase of 1.6% in the overall resources to support services."