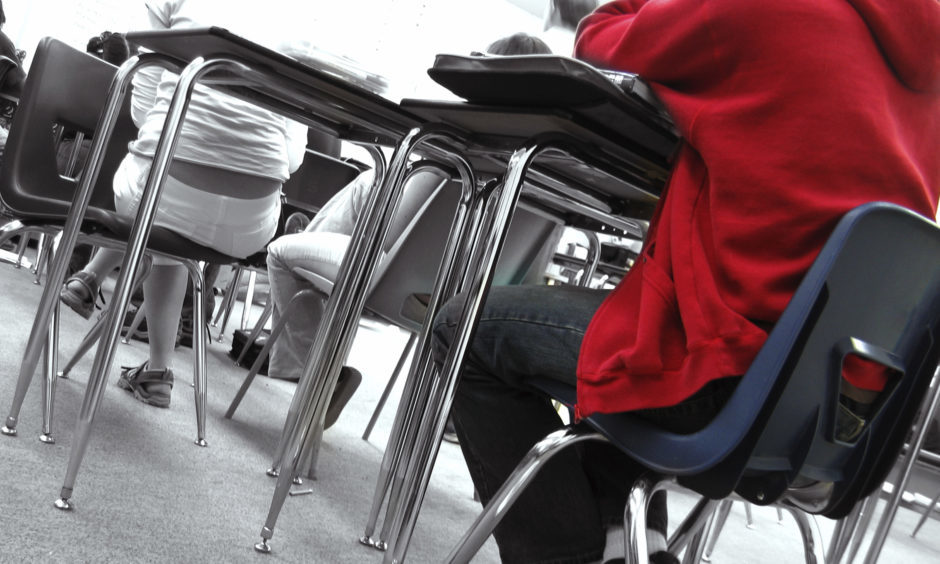 The Scottish Government wants headteachers to seek out skilled parents as part of plans to expand volunteering in schools.
Ministers published a strategy on Tuesday to get mums and dads more involved in their children's education.
The 48-page report calls on schools to track down parents with "expertise" and make it easier for civilians to help in and around the classroom.
The Tories supported the national action plan, but warned against volunteers being used to plug staff shortages.
Last year, the headteacher of Blairgowrie High School issued a plea for parents with a "maths or related degree" to provide support amid gaps in their teaching workforce.
The action plan wants schools to "identify the strengths and expertise amongst parents and families and build on those strengths".
Next year a taskforce is to look at how to make it easier for parents and others in the community to volunteer in schools and early learning centres.
It comes as teachers report being over-stretched and with more than 700 vacancies in Scotland.
Former teacher Liz Smith, for the Scottish Conservatives, supports many of the 50 recommendations in the government blueprint.
"Some of these proposals will not only help children's learning, but also be of benefit to the parents," she said.
"But it's clear this cannot be allowed to develop into a situation where parents are picking up the slack for teacher shortages and financial challenges.
"We know schools across Scotland don't have enough staff and it's not the job of parents to fill those vacancies."
The government also threw its weight behind schools that offer maths lessons to parents, so they have the skillset to support their children's education.
The report said evening classes for parents with "pizza and hot chocolate" and numeracy cafes can "foster an appreciation of the value of maths and confidence in learning together".
Launching the national action plan at a Glasgow school on Tuesday, Education Secretary John Swinney said greater involvement from mothers and fathers will help close the attainment gap.
"This action plan will help cement Scotland's place as a world leader in parental involvement and engagement and I look forward to working with a wide range of partners to deliver this plan in the coming three years," Mr Swinney added.
The plan is backed up by a £350,000 fund lasting until 2021.
Mark Ballard, from Save the Children, said they are "thrilled" by the report.
"Implementing the plan in full could make a vast difference to children's learning outcomes," he said.