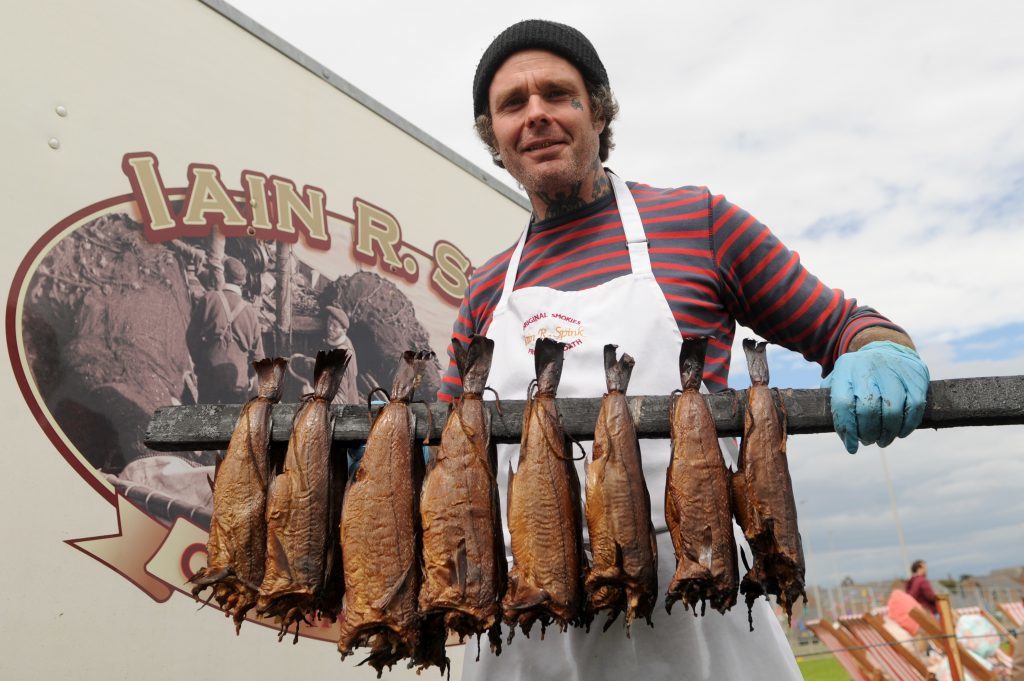 UK ministers are dragging their heels over maintaining EU protections for the Arbroath smokie because of their desire for an American trade deal, independent Holyrood researchers have suggested.
The study by the Scottish Parliament Information Service (SPICe) said the British Government will have "difficulty" balancing the need for the geographical indications (GI), which shield cherished Scots produce from rip-offs, with appeasing the demands of US producers.
Lobbyists in America, which uses a company trademark system to protect produce, want GI to be dropped in the UK, which could see Scotch beef and Stornoway pudding vulnerable to overseas copies.
The SPICe research said: "The UK Government's reluctance to accept the EU's proposal of mutual recognition of GIs may be linked to its aspirations for agreeing new trade deals with countries such as the United States and Australia, after Brexit."
It added: "As the UK leaves the EU, the government must decide whether to seek reciprocal recognition with the EU of the GIs currently registered under EU law and how the UK's relationship with the EU in relation to GIs will affect its ability to negotiate future trade deals after Brexit with countries such as the United States and Australia.
"If the UK continues to follow the EU model of GIs, there may be difficulty with negotiating a UK-US Trade Agreement."
Brussels' negotiations with Canada and Singapore, however, provide some optimism that a compromise can be reached, the parliament analysts found.
Michel Barnier, the European Commission's chief Brexit negotiator, has highlighted the failure to reach a deal on the future recognition of GIs as an obstacle to finalising a withdrawal agreement with the UK.
The Arbroath smokie's GI status means only wood-smoked haddock snacks that have been produced within eight kilometres of the town, and to specific preparations, can bear the name.
A UK Government spokesman said: "Negotiations on geographical indications are continuing.
"GIs are very important to the UK, both culturally and economically, and that is why we will establish specific GI schemes to protect UK GIs in the future.
"This means favourites such as Scotch whisky, Scotch beef and lamb, Scottish wild salmon – and all other current UK GI protected products will continue to be safeguarded in the UK when we leave the EU."