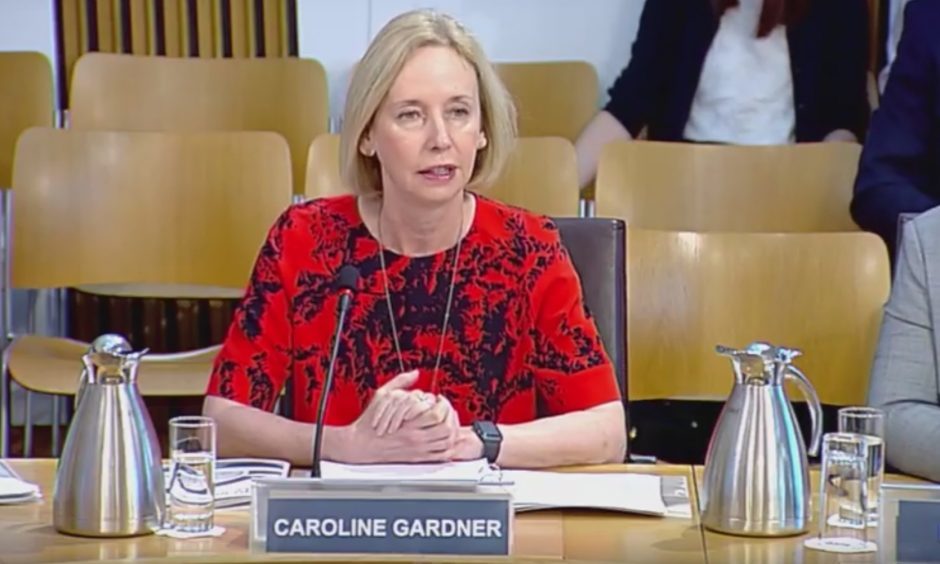 The NHS cannot survive as it is without more funding, says Scotland's public spending watchdog.
In a highly critical report, Auditor General Caroline Gardner said the health service is "not in a financially sustainable position" with patient demand soaring and performance locked in decline.
The NHS in Scotland 2018 study revealed the health budget fell in real terms in 2017-18 to £13.1 billion.
Doctors say they have been hostage to "inadequate funding" for years, which has "pushed services across the country into the parlous position" laid out by Audit Scotland.
The report says: "The NHS in Scotland is not in a financially sustainable position.
"NHS boards are struggling to break even, relying increasingly on Scottish Government loans and one-off savings.
"The Scottish Government's recent health and social care medium-term financial framework and other measures are welcome steps but more needs to be done."
Local health chiefs predict a £132 million black hole in their books next year, according to the report, with Tayside's deficit forecast to be £19m.
It showed the Dundee-based health board has a maintenance backlog with the highest proportion (74%) of repairs rated at significant or high risk in the country.
Leadership uncertainty at the health board, whose chief executive Malcolm Wright is retiring, was also referred to as the Auditor General highlighted major recruitment difficulties at management and practitioner levels across the country.
NHS Fife has the worst sickness absence rate in Scotland, the report noted, while ill-days and employee turnover has increased nationally to compound staff shortages.
Performance "continues to decline" with no Scots board meeting all of the legally-enshrined targets.
Only one of eight of those standards was met by Tayside, compared with two in Fife.
Dr Lewis Morrison, Chairman of BMA Scotland, said: "Funding in the NHS is simply not keeping pace with demand and that has pushed NHS services across the country into the parlous position this report details."
Miles Briggs, for the Scottish Conservatives, said: "Many of the problems set out here are a consequence of the nationalists' despicable approach to running the NHS, and they should be embarrassed by the findings."
Monica Lennon, the Labour MSP, said the report is "damning", adding Nicola Sturgeon's "inaction has put the future of our NHS under threat, with the financial and workforce problems worsening under her watch".
Health Secretary Jeane Freeman insisted the government is already taking forward the recommendations from Audit Scotland.
She added: "Under this Government, NHS funding has reached record levels of more than £13 billion this year, supporting substantial increases in frontline NHS staffing, as well as increases in patient satisfaction, reductions in mortality rates, falls in healthcare associated infections, and Scotland's A&E performance has been the best across the UK for more than three years."